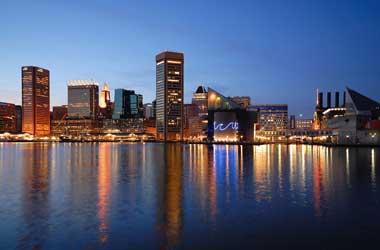 Summary
Commercial casinos earned 0.5% more in August 2022 YOY.
Tax contributions reached over $70 million, a drop of 0.6%.
MGM National Harbor earned the most at just over $71 million.
The Maryland Lottery and Gaming group has announced the August revenue totals for the six casinos in the state. In total, gaming revenues earned for the month came in at $169.3 million, a jump of 0.5% from August 2021.
Of that amount, just over $70 million was paid to the state. This was unfortunately a drop of more than $400,000 when compared to last year.
Individual Casino Revenue Breakdown
So, how did each individual casino fare in Maryland? The top earner was MGM National Harbor, the busiest venue in the state. The casino generated over $71.8 million in earnings which was a boost of 6.5%. Last August, the casino earned $4.3 million less.
Coming in second place was Live! Casino & Hotel. The casino earned $56.8 million, a drop of $2.7 million from last year. MGM National Harbor and Live! Casino are the top two earners, easily outpacing the competition. It will be hard for any of the other casinos to catch up to their totals.
Third place went to Horseshoe Casino, with $17.2 million in revenues. The month was a drop in earnings, with a 4.2% loss from August 2021. Ocean Downs took the fourth position with $10.5 million in revenues. The operator saw a boost of over 6% from last year.
Decrease in Earnings
The last two operators on the list are Hollywood Casino and Rocky Gap. The Hollywood dropped by 7.4% with $7.1 million in earnings. The operator decreased earnings by over $575,000. Rocky Gap also saw a decrease, but a smaller one of 2.1%. The casino earned $5.7 million, which includes a decrease of $125,706.
It is unclear as to why a few venues saw a decrease when compared to 2021. Last year, casino visitation was up as a whole with the US seeing more traffic to such destinations because of COVID-19 restrictions being loosened. Many casinos have seen a decrease in earnings this year when compared to 2021 simply because people were ready to get back out again after dealing with the pandemic for so long.
The funds provided by the casinos go towards the Education Trust Fund. For August, a total of $51.4 million was provided to the fund. This was a drop of over $293,000 when compared to last year. Revenues from the industry also go towards the community and jurisdiction in which a casino is located. The horse racing industry and businesses owned by women and minorities are also assisted.