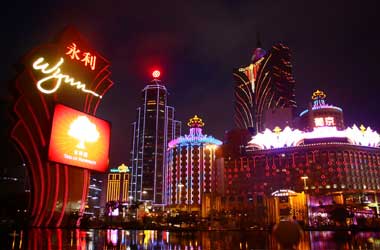 Summary
Macau VIP operations to switch to Premium Mass
Suncity head Alvin Chau arrest one major reason for this
VIP market contributes around 15 percent of operator profits
Brokerage firm Sanford C. Bernstein Ltd. states that over 15 to 30 percent of Macau's junket-managed VIP gambling operations could change to casino-managed VIP play or premium mass operations.
Sanford Bernstein analysts Vitaly Umansky and Kelsey Zhu added that the disappearance of junkets can also impact premium mass market negatively.
Analysts Hint at Negative Premium Mass Impact
Further, Zhu and Umansky added that Sanford assessed the impact in quantified terms. The said impact could range from 10 percent to 25 percent of what used to be the ultra-premium mass segment and could range from 5 to 10 percent of the premium mass segment. According to the firm, the absence of junket liquidity can be a reason behind the impact.
In their research, the analysts estimated that overall pro forma gross gaming revenue (GGR) in Macau could further plummet from 31 percent to 21 percent as compared to two years ago. The GGR could be in the range of $25.1 billion to $28.8 billion.
Sanford Bernstein acknowledged that Suncity head Alvin Chau's detention on charges of promoting illegal cross-border gambling had created shockwaves in Macau's junket scene which had prompted the shutdown of VIP junket operations across the region.
The premium mass segments involve high stakes. However, unlike the VIP gambling segment, premium mass players play on the basis of cash chips instead of rolling chips that are used by the VIP players.
VIP Profit Contribution Average Is Around 15%
Sanford Bernstein also added that due to the major margin differential between the VIP segment and the mass segment, the resulting contribution to the gambling industry in the form of earnings before interest, taxation, depreciation and amortization (EBITDA) was below 15 percent in 2019.
The brokerage firm said that Macau casino operators' GGR did not rake in much profit contribution from the VIP segment. The note stated that out of the six junket operators in Macau, Sands China Ltd's VIP segment made for only 26 percent of its GGR, Wynn Macau Ltd did 48 percent, Galaxy Entertainment Group Ltd and Melco Resorts did 45 percent.
Despite the low VIP contribution figures, Sanford suggested that it might not be a significant issue as the figures formed only around 15 percent of profits for all the companies combined.