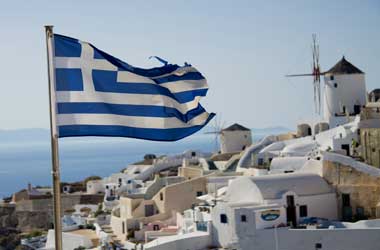 Some of the biggest names in the casino industry are reportedly showing a lot of interest in the €8 billion Hellinikon land based casino project which is slated to be the very first integrated casino resort in the country. Greece's gambling industry is also expected to receive a major boost from revenues that will be generated via the issuance of online gambling licenses which come at a cost of €5 million.
International operators will be able to bid on the Hellinikon casino license beginning in October and there is no shortage of interest as multiple gaming operators from around the world are showing interest in the planned €8 billion project. US based Caesars Entertainment, France's Groupe Lucien Barriere, and a couple of large Native American tribes are just a few of the industry giants that are expressing a keen interest.
The news outlet Ekathimerini claims that Las Vegas-based Miura Holdings and Canada's Clairevest Group have also recently entered into the mix. It is also possible that two or more of these groups could form partnerships. Mohegan Sun has a close relationship with Miura Holdings and they could work together on the massive project. Even though the tender for the project won't be announced until October, potential operators have already begun to consider taxes and local regulations.
The Hellinikon Project
New Regulations In Greece
Greece's online operators will be facing stricter regulations very soon. The Greek Ministry of Finance recently published their new regulations which will require sports betting operators to pay €4 million to get a sports betting license. Additional licenses that allow these operators to offer other forms of gambling come at a price tag of an extra €1 million.
These licenses will be valid for 5 years and applications for renewals must be submitted no less than a year before they are set to expire. Operators also need to show that they have a valid license in another European country and companies that have been blacklisted within the previous 12 months will not be eligible to get one. iGaming operators will have to show a gaming license from another European jurisdiction along with providing evidence that they are financially sound. Applicants will also need to make a €500,000 deposit with their applications.
The Ministry of Finance has also confirmed that online gamblers will be taxed on their winnings. Winnings of under €100 will not be taxed but winnings between €100 and €500 will be subject to a 15 percent tax while a tax rate of 20 percent will be applied to any winnings that exceed €500.