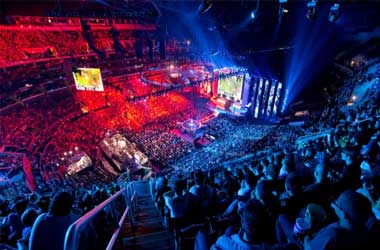 The COVID-19 pandemic has essentially shut down the traditional gambling industry, as casinos, resorts, arenas, and sportsbooks have closed to follow the social distancing guidelines mandated to curb the spread of the coronavirus. However, one field has risen in the eyes of industry experts and that is eSports.
eSports or competitive video games were once expected to surge in popularity in Las Vegas, but recent years have shown many casinos refusing to market eSports aggressively. With the lack of mainstream sports events to bet on, however, many are calling for operators to look into eSports as a means of gaining back some revenue during the widespread lockdowns.
The chairman of the Downtown Grand, Seth Schorr says eSports is a key part of their casino's strategy to remain competitive in spite of COVID-19. Schorr also founded the Nevada eSports Alliance, which is a nonprofit entity that pushes for Nevada to become the Mecca for competitive video games.
eSports should attract many gambling operators due to its similarity to Las Vegas' sports betting markets. Chris Grove, an analyst for the research and consulting firm Eilers & Krejcik, stated that "eSports wagers are currently the most rapidly rising segments among online bookmakers in Europe". Major sportsbooks now identify eSports as one of their top 10 offerings by volume. Eilers & Krejcik reported back in 2016 that wagers on major eSports reached $5.5 billion, and would reach $12.9 billion in 2020.
eSports has so far failed to make a dent in the U.S. gambling industry, with Las Vegas casinos pulling back on their eSports markets in the last few years, including the Downtown Grand and The Linq Hotel.
Stuart Irvin, who founded Covington & Burling LLP's eSports practice, still believes that Las Vegas is especially suited to become a hub for eSports. According to Irvin, Las Vegas' tech infrastructure, substantial university populations, and transportation hubs could help make the city what Wembley stadium is for soccer.
Nevada – Perfect Hub for eSports
According to the director of the Hospitality Lab at UNLV's International Gaming Institute Robert Rippee, the surge of eSports gamers was not necessarily tied to a surge in bettors with early adopters in the Nevada eSports wagering industry unable to achieve much headway.
Nevadan sportsbooks are now hopping on the eSports train, as major sports operations are suspended, leading to a lack of betting markets. Rippee believes that the current shutdowns will benefit eSports betting in the long run. Even when live sports events return, Rippee believes that eSports could gain fans who will become invested in video games and continue to wager on them afterward.
CheckpointXP