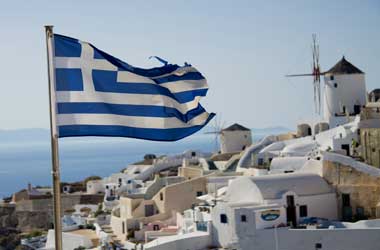 iGaming operators who had plans to enter Greece have had to wait a long time for online gaming regulation to be released. Information was finally released to the public earlier this week and a number of operators have been surprised especially by the huge licensing costs attached.
The Greek Ministry of Finance revealed their plans to restructure the country's online gambling market on Friday. Since 2011, 24 operators have been operating with transitional permits and they will now be able to apply for new gambling licenses.
However, some of these companies will likely be a little disappointed with the costs attached to securing an iGaming license. Those who apply for a Greek gambling license will be able to find out if their bids were successful within two months of their filing.
High Licensing Fees
To begin with, it will cost €4 million for an operator to acquire a new license that only covers online sports betting. It will cost another €1 million if they want to offer more online gaming options. The licenses will be good for five years and applications for renewals must be made at least one year before a current license is due to expire.
Operators who apply for licenses have to deposit €500,000 and be able to show that they possess a valid license to operate in another European Union jurisdiction. They must also submit financial records from the previous three years.
Blacklisted Operators Need Not Apply
Operators who have appeared on Greece's gambling blacklist within the previous 12 months will not be allowed to apply for a new gambling license. This includes GVC Holdings who have had several of their brands appear on the blacklist recently. It is unknown whether or not a €187 million demand for back taxes that was given to GVC in January will have any license-related ramifications on the company. GVC has set enough money aside to cover the tax bill but they are currently challenging the back tax demand in court.
Taxes On Winnings
The new gambling license regime places a variable tax rate on winnings which will be withheld by the gambling operators who will forward the money to the taxman. There will not be any taxes withheld on winnings under €100. Winnings amounting to between €100 and €500 will be subject to a 15 percent tax and any winnings that exceed €500 will be slapped with a 20 percent tax.
The new rules don't make it clear if the government changed its mind about their original plan that would see operators pay a 35 percent tax on their revenues.