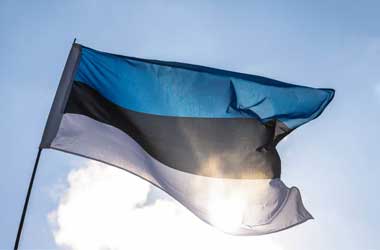 Summary:
The tax increase would apply to all gambling products in Estonia
The tax hikes would be implemented in phases, starting in 2024
The newly-formed coalition government is keen on reforming the country's gambling laws
Gambling taxes would be increased in Estonia under new proposals from the country's Ministry of Finance. The tax increase would cover all gambling products, including casino games, lottery draws and online gambling.
The Estonian government plans to implement the new tax rates on January 1, 2024.
Tax Hikes Come as Online Gambling Enjoys Massive Growth
Under the draft Tax Laws Amendment Act, the tax hike would be implemented in phases. The proposal would see the online gambling tax rate jump to 6% in 2024 and then 7% in 2026. At the moment, online gambling in Estonia is taxed at just 5%, among the lowest in Europe.
The tax rate for lottery will rise from 18% to 22%, while the gaming table tax rate will increase by 10%.
The Ministry of Finance came up with the tax hike proposal as online casino revenue in the country grew to €281 million in 2022, up 260% from €78 million in 2020. Estonia currently has 29 licensed online gambling sites – 14 are run by Estonian operators while 15 are operated by foreign companies.
The country's booming online gambling market is mainly driven by its low tax rate. International players, including those from Germany and Finland, generate a considerable amount of gambling tax revenue, according to the draft law.
The tax hikes are projected to bring in €8 million in additional revenue in 2024 and 2025, €12 million in 2026, and €13 million in 2027.
The government is also planning to provide tax exemptions on pensions and implement a tax-free income of €700 for Estonian citizens. These would be funded through proposed increases in excise duties on alcohol and tobacco products.
New Coalition Govt. Eyes Gambling Reform
The new changes come following the formation of a new "centrist" coalition government made up of the Reform Party, the Eesti 200 Party, and the Social Democrats. Gambling reform is on the agenda of the Coalition, led by Prime Minister Kaja Kallas.
While they have yet to release their joint policy agenda, members of the Coalition support the introduction of tighter restrictions on gambling advertising, including a blanket ban, according to local media. The country's Minister of the Interior Lauri Läänemets said the ban would help address problem gambling. A similar measure is already in effect in other European countries.
The Estonian Gaming Operator Association (EHKL) said it would cooperate with the government on any regulatory changes.