Five Best Casino Games for Absolute Beginners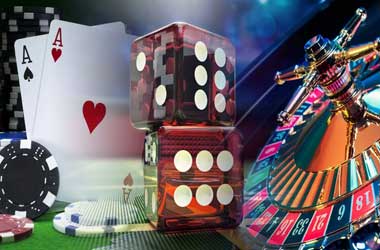 Visiting a casino can be a thrilling experience, but many first-time casino goers may find themselves confused and overwhelmed.
As soon as you walk in, your senses are bombarded with bright lights, ringing noises from slot machines, and the sounds of people chattering and playing table games.
On top of that, the sheer number of different types of games can be mind-numbing for casino rookies, leaving them wondering where to begin.
Casino Games For Newbies To Get A Thrill
To set your mind straight, let's look at a list of the most beginner-friendly casino games that can help any newbie of either sex to get started on the right foot.
# Baccarat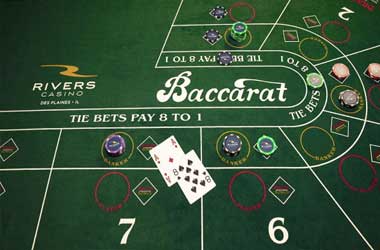 Baccarat is hands-down one of the simplest casino table games. It has easy-to-learn rules making it ideal for beginners. Since it's a pure game of chance, you don't need a strategy to walk away from the baccarat table a winner.
Although there are different types of baccarat, the fundamentals are the same. The cards are dealt to both the player and the banker. The player then bets on one of the three possible outcomes of each baccarat coup (round of play). The possible results include player and banker, depending on which side has the higher score. The third outcome is, as you might have anticipated, a tie.
When it comes to placing bets, you need to be aware of a couple of things. Wagering on the player does offer a higher payout than the banker bet, but take into account that it also has a higher house edge, which makes it riskier. The tie bet comes with the largest payout potential, but it is rarely played due to its enormous house edge.
Playing baccarat is indeed a no-brainer, but if you'd still like to come to the table prepared, you should know that many casinos offer free classes that you can take advantage of. If, on the other hand, you prefer playing online, feel free to use the Free Play function available in most online casinos.
# Slot Games
Slot machines (pokies) were first used to keep gamblers occupied while waiting for a spot at the table games, but they now constitute a significant portion of every casino's arsenal.
Among other factors, their popularity can also be ascribed to the fact that they are extremely easy to play. They are another type of game based on pure luck, so no expertise or strategy is needed.
There are many variations and themes, and while it can be challenging to decide which one to go for first, they all work on the same principle. Playing is as simple as pushing a button. What's more, slot machines and games suit everyone's budget.
With minimum bets being as low as $0.01, just a few bucks see you through countless rounds. However, if you feel lucky and have more money to spare, you can go as high as $100 per spin.
For those who would like to play from the comfort of their homes, there are many slot game titles online designed to suit everyone's taste. Another advantage of these games is their high return-to-player percentage, often between 95% and 98%, allowing you to stay in the game for longer.
Roulette
Roulette is one of the most well-known casino games, and many rookies seem to be afraid to play because they don't believe they have the knowledge and skill required. Roulette does have a wide range of bets and ways to play, but this doesn't mean you have to be an expert to join the table.
While the number of bets in this game may easily confuse a newbie, it also has some straightforward bets with excellent odds. Just by betting on odd/even or black/red, the player has roughly a 50:50 chance of cashing in on their bet.
The scope of wagering options in roulette extends beyond the ones we've mentioned.
Although you can bet on outcomes with lower odds and higher payouts, new players may want to steer clear of those until they've gained more experience.
Blackjack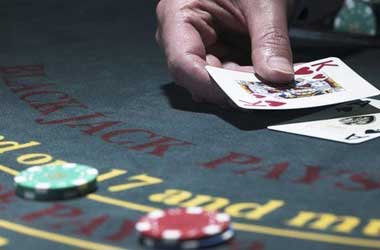 Blackjack or 21, as it's often called, is a card game in which players aim to get their hand total as close to 21 as possible without going bust.
This popular table game has a long-standing tradition, and you can hardly find a casino that doesn't include it in its gambling portfolio. It is also one of the games with the lowest house edge.
At the beginning of the round, the player and the dealer get two cards each. Both of the player's cards are dealt face-up, while one of the dealer's cards is hidden. To win a round, a player's total must be higher than that of the dealer, but it mustn't exceed 21.
If the player thinks he can beat the dealer, they go into a standoff and compare the cards. Alternatively, the player can draw cards until he gets the desired amount.
However, drawing additional cards can be a double-edged sword. Be careful about drawing cards if your hand total is already above 11. You can easily get a ten-card, such as a jack, a queen, or a king, and go bust.
Apart from its simplicity, another reason why blackjack is suitable for newbies is the fact that many casinos have tables with low table minimums. This means even the most inexperienced players can gain some skill without breaking the bank.
Craps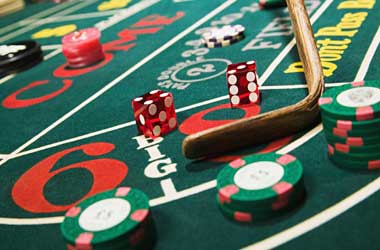 Craps is one of the most well-known casino games, as it has been honored with a lot of screen time in numerous gambling movies.
Rarely can you see the main character swinging by a casino without taking the chance to throw a couple of dice while the crowd cheers in excitement.
Still, a lot of casino beginners feel reluctant to approach the craps table and place their bets.
Although craps may offer various bets with a range of odds and payouts, it also has a few very straightforward bets that won't intimidate the unacquainted.
By putting your money on the pass line or the don't pass bet, you are wagering on whether the shooter will win or crap out (the shooter doesn't pass).
Of course, if you place your wager on the pass line, you're siding with the shooter, and if you put it on don't pass, you're betting that the house will win. As anticipated, going with the house comes with a better house edge.
Conclusion
Now that we've considered some of the best casino games for beginners, I hope that your next trip to a casino will be much less confusing and much more exciting. The games are fun and diverse so that anyone can find their match, regardless of their preferences. Pick a game you like and have fun!