Best 14 Gambling Movies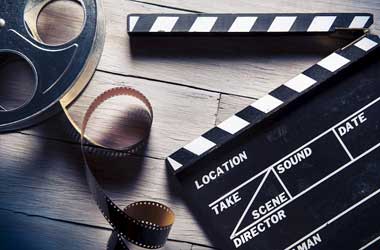 Gambling is one of the best and most fun things known to man, and that is proven by this list of movies that use gambling as the base setting for the story.
There are movies that focus purely on gambling and the attempts at winning money, but that's not all, and there are perhaps even more comedies in which very good and very bad things happen to our heroes who ride their luck.
In some of these movies you will be robbing the casino together with the protagonists, and in some you will be building one from scratch!
14 Movies To Take A Gamble On And Watch
Let's go through the list of best gambling movies.
#14 California Split (1974)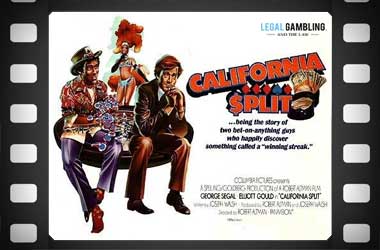 Elliott Gould and George Segal star as two gamblers, and the movie is about gambling through and through. The pair go to Reno, where they play poker, blackjack, roulette and craps, and this buddy film takes you on a journey to Reno but also serves as a character study and perhaps touches the gambling addiction issues a bit.
While the two buddies do win some money along the way, it's clear they have problems with gambling addiction, at least Bill does as he goes into debt to gamble, and all those other people in Reno that appear in this movie have their own share of problems as well.
#13 The House (2017)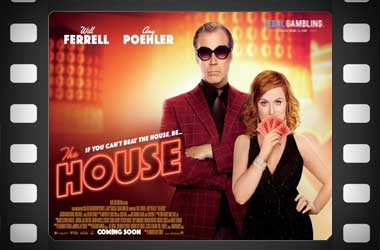 This Will Ferrell movie will take you on a ride during which you'll see how to create your own casino in your home, and what happens if you do that!
It was about time someone used this as a setting for a movie, especially a comedy, and all gamblers will be thrilled to watch this hapless suburban pair go in over their heads. It gets real ridiculous, as you'd expect from a Will Ferrell movie, and although it's not among the best movies by this comedian it's a fun movie to watch, and one a gambler shouldn't miss.
#12 Very Bad Things (1998)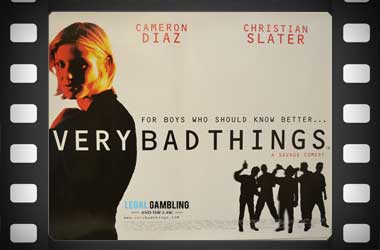 Hangover before Hangover. That's the best way to describe Very Bad Things, a comedy just as good as any film from the Hangover trilogy. Sadly, this one doesn't have sequels as it did poorly in the box office, and there's not much gambling involved either but it does take place in Las Vegas. That's enough to put it on this list. The events in the movie get progressively worse and worse, and there's no other movie with such a ridiculous and tragic yet funny downward spiral, ever. The movie was a box office flop and wasn't liked by critics either, but this is a worst case scenario movie unlike any other and is one of better comedies ever made.
#11 Two for the Money (2005)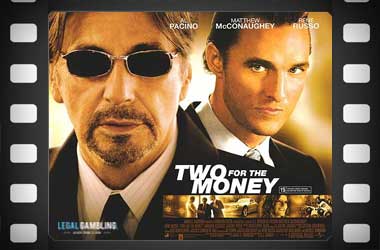 Probably the best movie about sports betting, Two for the Money relies heavily on Al Pacino to give it credibility and drama, with Matthew McConaughey is the young prodigy who can make NFL picks against the spread.
But, as the movie makes us realize, it's not enough to just win your pick against the spread, and even if you can do that on a weekly basis your fate will still be hanging by a thread the next week. This is the best sports betting movie ever made.
#10 The Hustler (1961)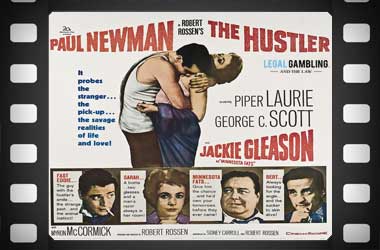 Paul Newman is an up and coming pool player who plays a champion in a high stakes game.
This movie won 2 Oscars and seven more nominations, and is considered one of the better movies of all time.
It's about pool, but who cares, it's Paul Newman doing his hustling and you must see it. If it was a curling movie, we'd still watch it.
#9 The Color of Money (1986)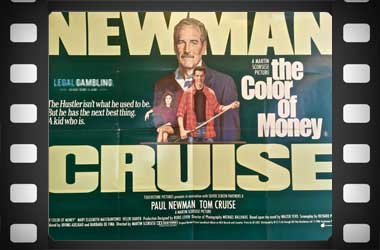 It doesn't get any better than Paul Newman, Tom Cruise and Martin Scorcese working on the same movie. This movie is based on the 1984 novel of the same name by Water Tevis, and Newman won an Oscar for this performance in which he reprises his role from The Hustler, 25 years ago.
Now he's retired from pool and is a liquor salesman, but notices a young charismatic pool player, played by Tom Cruise, and they go on the road together. The two movies should be watched one after another for the best possible experience.
#8 The Hangover (2009)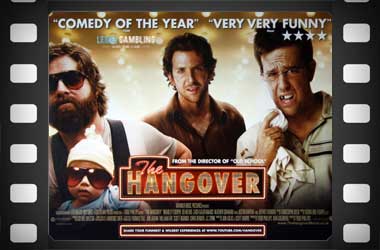 There are many guys who will say The Hangover is their favourite movie, and there's no other – except for The Hangover: Part 2 and The Hangover: Part 3 – that depicted a boys night out that's as crazy as this one.
The movie made half a billion dollars in box office for a reason – every guy in the world has seen it.
The other two movies in the trilogy aren't better than the original one, but they feature Mr. Chow.

#7 Vegas Vacation (1997)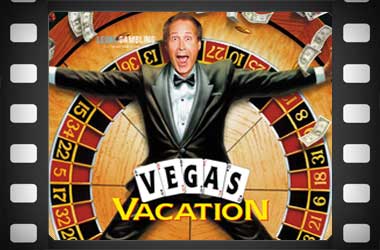 Vegas Vacation, starring Chevy Chase, is more ridiculous and funny than Hangover can ever be. Because it's not friends who have things happen to them here, but a family, and this is among the funniest comedies of all time.
There's a sequel, released in 2015 and starring Ed Helms and Christina Applegate that isn't funny at all, which only goes to show how precious are those comedies in which you laugh for 90 minutes, and how difficult it is to make one that works. The scenes involving Wayne Newton are the best part of the movie.
#6 Cool Hand Luke (1967)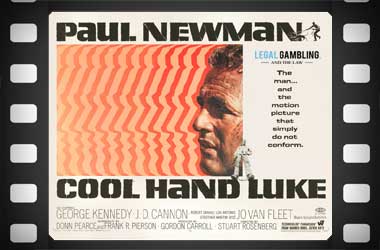 One of three Paul Newman movies on this list, Cool Hand Luke is actually a prison film but there's a lot of gambling involved, at its most rudimentary form, inside prison walls.
The movie won an Oscar for a supporting role (George Kennedy) and was nominated for nine more. Cool Hand Luke is generally considered to be one of the best movies of all time.
Most Paul Newman fans think it's best movie this actor has ever made.
#5 Casino (1995)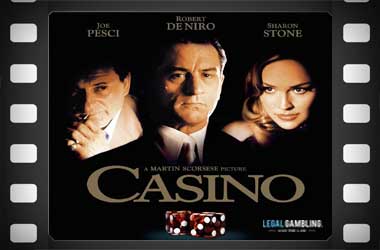 Casino, starring Robert De Niro and Sharon Stone, is widely regarded as one of the best gambling movies of all time, though it's perhaps a bit conservative compared to some other movies on this list, and it is rated 8.2/10 on IMDB.
Three hours in length, Casino explains everything about the inner workings of a land-based casino, and puts the viewer in the protagonist role as we follow Robert De Niro, the hero/antihero of the movie. And then, of course, there's Sharon Stone.
#4 Owning Mahowny (2003)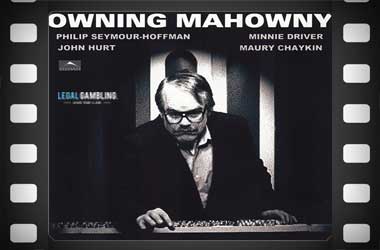 Philip Seymour Hoffman stars in this movie as the Toronto bank employee who is a compulsive gambler that gets VIP treatment during his weekly trips to Atlantic City.
This is a tragedy in which we see how dangerous gambling can be and what it can do to a man – take over his entire life.
We also get a glimpse into the world of casino managers, and how high rollers can be treated like kings.
#3 The Sting (1973)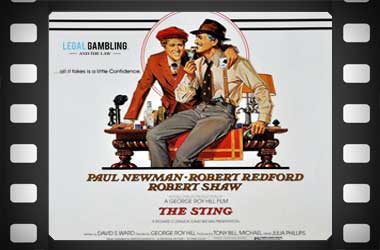 This Paul Newman & Robert Redford movie won 7 Oscars and got 4/4 stars by Roger Ebert.
This is a perfect example of a movie which will make you say that "they don't make thim this good anymore", and they really don't, since the only way to have Newman and Redford in the same movie is to go back some 40 years.
The two main heroes aren't gamblers, but their target is.
#2 The Cooler (2003)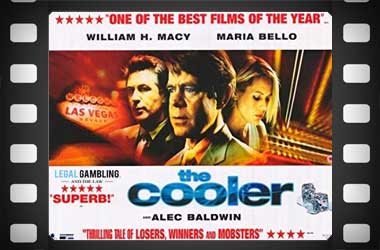 William H. Macy stars in this ridiculous film as the cooler, a man so unlucky that his mere presence at the gambling tables results in a streak of bad luck for everyone at the table.
This movie in which Alec Baldwin and Maria Bello complete the main cast was made for only $4m, yet it's one of the best gambling movies ever made.
Baldwin received an Oscar nomination for his supporting role, and Macy's acting is nothing short of brilliant as well.
#1 Ocean's Eleven (2001)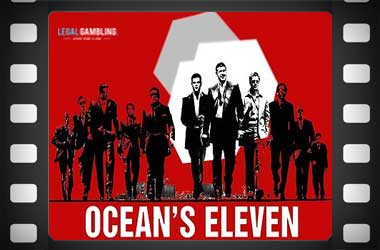 One of the best caper movies of all time is a remake of the 1960 movie that is also a must-watch casino movie, and this one gives an added benefit of watching Ocean's Twelve and Ocean's Thirteen if you can't have enough of this casino robbing fun.
This movie stands the test of time and is as fun to watch as it was back in 2001 when it came out. George Clooney and Brad Pitt lead the perfect cast, with Elliott Gould almost stealing the show.
Feel free to add the other two titles from the trilogy to the list, and it's actually this entire trilogy that tops our list of best gambling movies. Do watch the 1960 movie, too.