Three Stress Busters To Try During The 2019 WSOP In Vegas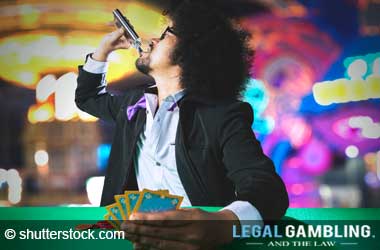 The 2019 World Series of Poker (WSOP) is fast approaching and poker players from all over the world will fly into Las Vegas, Nevada to play at what is being billed as the biggest and most exciting WSOP tournament.
The WSOP is celebrating its 50th anniversary this year and tournament organizers have put together a list of exciting events and special packages to make the 2019 edition of the WSOP extra special for players and fans.
This 50th WSOP edition will bring in hundreds of new poker players who have never been to Las Vegas before as well as the pros who are looking to walk away with big cash prizes.
Most WSOP Players Get Very Stressful
The WSOP starts on May 28 and will finish on July 16 with millions of dollars in guaranteed prize money up for grabs. There will be round the clock poker action taking place and this can be very stressful to most poker players who are looking to raise enough money to play as many events as possible.
While it is a good strategy to play as many events as possible, it is never a good strategy to stress out, play under pressure and get mentally and physically exhausted. It is well advised to take a break from the WSOP action and get to enjoy some of the sights and sounds of Las Vegas. While Vegas has a reputation for its world famous casinos, nightclubs and strip clubs – there are other activities that the city has to offer.
We list a few of them below and encourage poker players to try them out as they can be great stress-busters.
Three Stress Busters For WSOP Players
10 Min Helicopter Ride: We understand that most poker players don't want to take a long break from the tables, so we recommend taking a 10 min helicopter ride that shows you the Las Vegas Strip from a bird's eye point of view.
Get The Adrenalin Pumping: One way to beat the stress is to get adrenalin pumping in your veins. You can do this by trying out the Richard Petty Driving Experience where you get to race in a NASCAR with a professional driver who takes you around the track at 165 mph.
Explore The Grand Canyon: If you need a longer break from the WSOP tables, do go on the Grand Canyon tour. You will witness some fantastic sites and get to unwind from the fast paced action of the WSOP.