16 Biggest Sports Stadiums in the World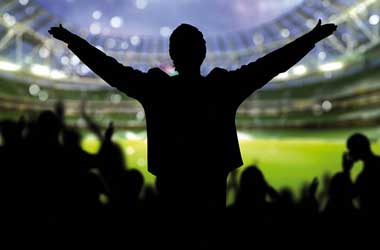 What are the biggest sports stadiums in the world? Excluding venues which aren't stadiums, and that are used for horse racing and motor racing, there are 10 stadiums with a capacity of over 100.000, and two more that have achieved attendances over 100.000 and over their official capacity.
Most of them belong to NCAA football, none to NFL football, two to association football, three to association football (one of these is also used for rugby league), one for cricket and Australian rules football, and one that rules them all is rarely ever used for sports.
Stadiums With The Largest Seating Capacity
Let's have a look at the 16 biggest stadiums in the world today.
#16 Wembley (90.000)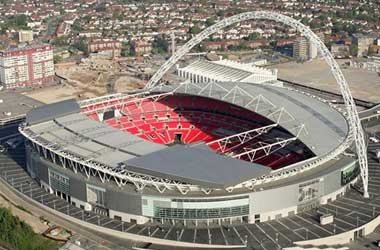 London, England, UK
Official maximum capacity of the biggest stadium in England is 90.000 for association football, rugby union, rugby league and boxing.
This is reduced to 86.000 or 87.000 if UEFA security rules are applied, and the capacity for American football is 86.000. For concerts, it can receive additional 15.000 people who are standing so the total absolute maximum capacity in that case is 105.000.
Record attendance was achieved on 17 May 2008, in a match of FA Cup final between Cardiff City and Portsmouth, 89.874. Portsmouth won 0-1. Stadium was built in 2007 and is home to the England national football team, and a temporary home for Tottenham Hotspurs.
#15 Rose Bowl (90.888)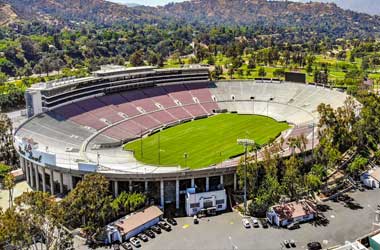 Pasadena, California, USA
This stadium is one of the most beautiful and popular ones in College American football.
It opened in 1922 and has an all-seated capacity of 90.888, and is one of rare college stadiums to have this type of seating as most just use benches.
Record attendance was achieved in the 1973 Rose Bowl on 1 January, between USC Trojans and Ohio State Buckeyes. Trojans won 42-17 and 106.869 people were there to see it.
#14 Cotton Bowl Stadium (92.100)
Dallas, Texas, USA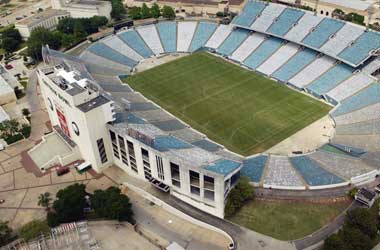 This is an old stadium that opened way back in 1930, and was renovated in 1936, 1968, 1993 and 2008.
It used to host Dallas Cowboys from 1960 to 1971 but is now only used for college football.
Record attendance was 96.009 and that's a recent record from 17 October 2009, in a College American football match between Texas Longhorns and Oklahoma Sooners.
Texas won 16-13.
#13 Sanford Stadium (92.746)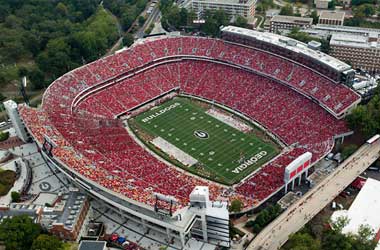 Athens, Georgia, USA
This stadium opened in 1929 and had its capacity expanded 10 times, the most notable expansion taking it from 59.200 to 82.122 seats in 1980.
The latest expansion happened in 2004 and it brought the capacity up to the present number of 92.746.
The stadium is used exclusively by Georgia Bulldogs, an NCAA football team, since 1929. It also hosted the 1996 Olympics.
#12 Soccer City (94.736)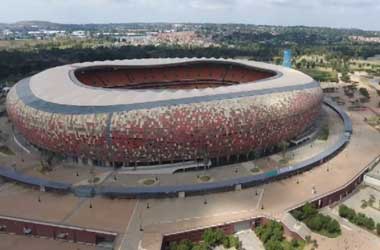 Johannesburg, South Africa
Officially called First National Bank Stadium, Soccer Citytadium is also known as The Calabash.
It was built in 1989 and renovated and expanded in 2009 for the purposes of the 2010 FIFA World Cup. It's used by Kaizer Chiefs, and the South Africa national football and rugby union teams.
Record attendance is 94.807 and it dates from 1 August 2015 when Kaizer Chiefs hosted Orlando Pirates in the cup final and the Pirates won 3-4 on penalties after the match ended 1-1 in regulation time.
#11 Camp Nou (99.354)
Barcelona, Spain
The legendary Camp Nou, home of FC Barcelona and the unrecognized Catalonia national football team, means simply "new field". It's not very new anymore as it opened in 1957, and was renovated in 1995 and 2008. There was also an expansion in 1982.
This is the largest football stadium in Europe and the third-largest in the world.
Record attendance was 120.000 in 1986, before strict security regulations, when Barcelona won 1-0 against Juventus in the first quarter-final leg of the European Cup.
#10 Melbourne Cricket Ground (100.024)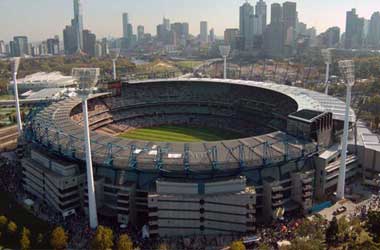 Melbourne, Australia
The maximum attendance of the largest stadium in the Southern hemisphere is 100.024 and the record attendance was only 2 less, 100.022, in the 2018 AFL Grand Final, an Australian rules football game between West Coast Eagles and Collingwood Football Club on 29 September 2018. West Coast won by five points.
This is probably the largest stadium overall, as the pitch is 171 x 146 meters large, there are more than 100.000 seats around it, and the stadium also features the tallest light towers of any sporting venue in the world. MCG opened way back in 1853 and is home to several Australian rules football and cricket teams.
#9 Darrel K Royal-Texas Memorial Stadium (100.119)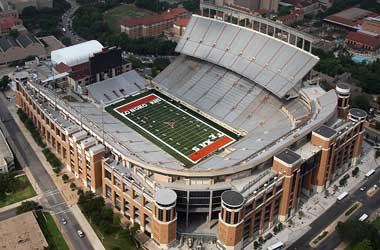 Austin, Texas, USA
This American football stadium was opened in 1924 and underwent eight renovations and eight expansions, the last one in 2009 bringing the capacity up to 100.119.
Texas Longhorns play here since 1924.
Record attendance was recently broken when Texas Longhorns hosted USC Trojans on 15 September 2018, and 103.507 people were there.
#8 Bryant-Denny Stadium (101.821)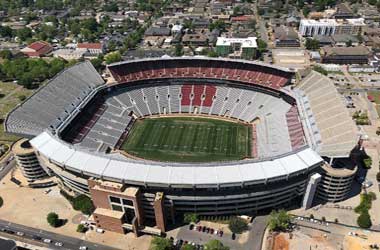 Tuscaloosa, Alabama, USA
This stadium opened in 1929 with a capacity of only 18.000 but in 10 renovations the capacity was gradually brought up to 101.821, which is also the record attendance.
The stadium is always sold out when Alabama Crimson Tide play there, which they have done since 1929, but until 2003 they have also played at Legion Field.

#7 Tiger Stadium (102.321)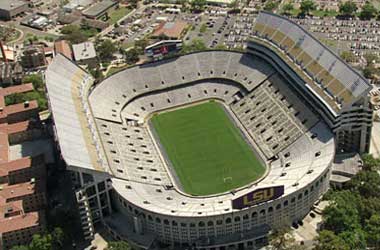 Baton Rouge, Louisiana, USA
Tiger Stadium, also known as the Death Valley, is a stadium that opened in 1924 and is hosting LSU Tigers since then. New Orleans Saints played four games there in 2005.
When the stadium was opened it had a capacity of 12.000 but four renovations and six expansions, last one in 2014, brought the capacity up to 102.321.
Not only that that's the record attendance, but it was achieved ten times in these several years since the expansion, as the stadium is constantly sold out.
#6 Neyland Stadium (102.455)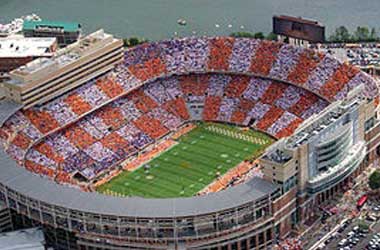 Knoxville, Tennessee, USA
Neyland Stadium is home to Tennessee Volunteers NCAA football team and has also hosted several large NFL exhibition games.
The stadium is one of the oldest on this list as it opened in 1921, and has undergone 16 expansions, at one point reaching a capacity of 104.079 before the capacity was slightly reduced for safety.
Record attendance was 109.061 on 18 September 2004 when Tennessee hosted Florida.
#5 Kyle Field (102.512)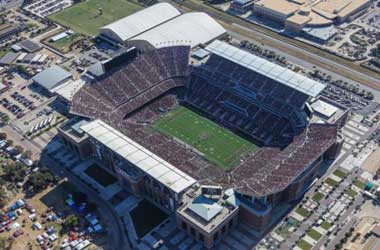 College Station, Texas, USA
The stadium is located on the campus of Texas A&M University in College Station, Texas, and has been the home to Texas A&M Aggies in non-stadium form since 1904 and as a permanent concrete stadium since 1927.
The stadium has undergone fourteen expansions, and the last four happened in the last seven years. Now the capacity is 102.512 and the record attendance dates from 11 October 2014 when Aggies hosted Ole Miss and lost.
#4 Ohio Stadium (104.944)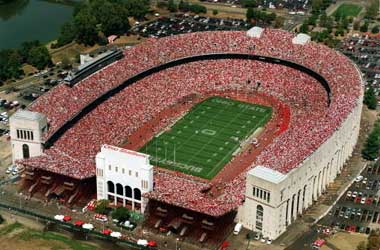 Columbus, Ohio, USA
Ohio Stadium is also known as the Horseshoe and is located on the campus of Ohio State University. It opened in 1921 and is home to Ohio State Buckeyes since 1992, and from 1996 to 1998 it also hosted MLS team Columbus Crew.
There were four expansions, last one in 2014, and now the maximum attendance is 104.944. Record attendance was achieved on 26 November 2016 in a game against Michigan, 110.045.
#3 Beaver Stadium (106.572)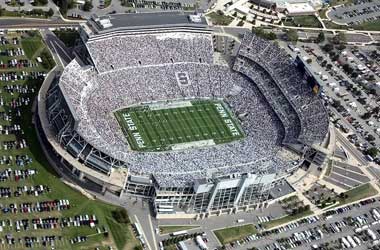 State College, Pennsylvania
This stadium is located on campus of Pennsylvania State University. It is home to Penn State Nittany Lions since 1960 although some parts of the stadium date back to 1909.
The stadium officially opened in 1960 and it had a capacity of 46.284 on the opening day.
It underwent seven expansions to its current capacity of 106.572 and record attendance was 110.889, in a 2018 game against Ohio State.
#2 Michigan Stadium (107.601)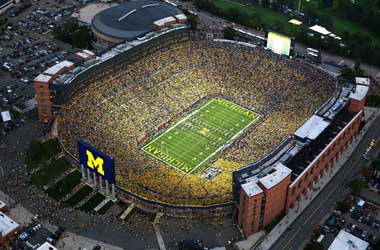 Ann Arbor, Michigan
Michigan Stadium, nicknamed 'The Big House', deserves its nickname as it's the biggest house in USA. It's the second largest stadium in the world but only the 34th largest sports venue in the world, as motor racing venues go up to 257.325 (Indianapolis Motor Speedway).
The official capacity of this stadium is 107.601 but it has hosted crowds in excess of 115.000, the record being 115.109 from 7 September 2013. The stadium opened in 1926 and was expanded seven times.
It is home not only to Michigan Wolverines, a NCAA football team, but also to men's and women's lacrosse teams since 2012 and 2014 respectively.
#1 Rungrado 1st of May Stadium (114.000)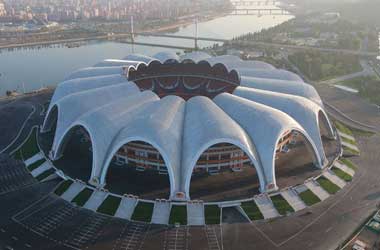 Pyongyang, North Korea
Also known as the 'May Day Stadium', Rungrado 1st of May Stadium in Pyongyang is a multi-purpose stadium on Rungra Island. It opened on 1 May 1989, and the official capacity is 150.000 but this is probably an exaggeration as the real capacity is a bit under 114.000.
However, the Collision in Korea, a professional wrestling PPV event from 1995 was estimated to have a crowd of between 140.000 and 150.000 on the first day, and up to 165.000 on the second day, as estimated by an American journalist. Official numbers went up to 190.000.
Interestingly, this stadium was built in spite, because South Korea hosted the 1988 Olympics.
Sports aren't commonly played on this stadium, it's more for massive choreographed celebrations in which the number of participants once even exceeded the number of spectators, in 2007 in the largest gymnastics display ever that had 100.090 participants.