Can Computer Simulation Predict Major Upsets For 2019 NCAA?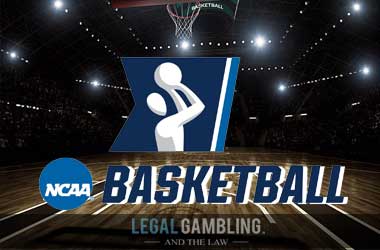 The NCAA tournament was really designed to drive the sports fans crazy.
It's a flurry of 67 games played over three weekends across 4 cities, wherein one loss will instantly eliminate a team. The element of unpredictability or March Madness is what attracts casual fans and gamblers to this spectacle.
One way to ace the odds is the use of technology. The SportsLine computer model gained fame the past few years as it correctly predicted some of the shocking upsets. Last year alone, the simulation correctly called No.13 Buffalo beating no.4 Arizona, No.11 seed Loyola-Chicago over 6th seeded Miami and 10th seed Butler over No.7 Arkansas.
The computer simulation got it right on 12 of the 18 first round upsets in the last 3 years. Checking in with their predictions could help you avoid busting your bracket.
This year, the simulation model predicts that no.8 seed Virginia Commonwealth University (VCU) will fall to No.9 University of Central Florida (UCF). While that may seem like a close call, it also has quite a shocker: No.3 seed Louisiana State University (LSU) would falter against No.14 seed Yale.
Sports bettors could take a few leads from the simulation which has reportedly gone through as many as 10,000 combinations for the entire NCAA tournament to come out with the results. However, it is always risky to place bets on a simulation model as there is no exact science to predict a perfect outcome.
The Magic Of March Madness Is In The Upsets
All over the world, fans have filled out their NCAA tournament brackets to predict the possible outcomes of all the games. The probability of predicting a perfect bracket is 1 in 9.2 quintillion but that doesn't keep the fans from trying out.
The high probability of upsets is what makes the tournament a bettor's paradise. Due to the imperfect seeding procedure and the fast, single elimination format, the odds of a lower seeded team can take out a higher seeded team are much higher compared to other team sports. Last year saw possibly the biggest upset in tournament history as 16th seeded UMBC took down no.1 seed Virginia—an unprecedented feat that gave more hope to the underdogs this year.
The lower seeds have been known to defy the odds and emerge as "Cinderella" teams. There have been five teams seeded 11th or lower that won their region including last year's Loyola-Chicago team and very few saw that coming. In fact, 2008 was only one time that all no.1 seeds of each region made the Final Four.
We will have to wait and see how well the SportsLine simulation model turns out in 2019!