Top Soccer Goalscorers of All Time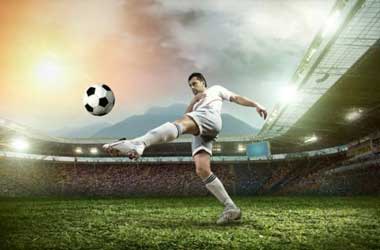 Believe it or not, there are 28 players in association football that have scored over 500 goals in their career, and it's not just Romario who is famous for playing lower league football in order to increase his goal tally.
This list will also answer the question – for now – on who is the better goalscorer, Cristiano Ronaldo or Lionel Messi.
We will omit players who have played football under some ancient rules, and we could say that modern football started around 1970, and we can include players who have played during 1960 as the game was already incredibly popular then.
We'll ignore the players who have played earlier than 1950 or/and have had the majority of his career during the 1950s.
Golden Goal Busters
The omitted players are: Gunnar Nordahl (513 goals, Sweden, 1937-1958), Alfredo Di Stefano (514 goals, Argentina/Spain, 1945-1966), Gyula Zsengeller (522 goals, Hungary, 1935-1953), Jozsef Takacs (523 goals, Hungary, 1917-1934), Fritz Walter (539 goals, Germany, 1937-1959), Fernando Peyroteo (544 goals, Portugal, 1937-1949), Franz Binder (546 goals, Austria, 1930-1949), Jimmy McGrory (550 goals, Scotland, 1922-1937), Ernst Willimowski (554 goals, Poland/Germany, 1934-1955), Arthur Friedenreich (557 goals, Brazil, 1909-1935), Ferenc Deak (576 goals, Hungary, 1940-1957), Ferenc Puskas (746 goals, Hungary, 1943-1966), Josef Bican (805 goals, Austria/Czech, 1931-1955).
While these are all football greats and their achievements are remarkable, we can't really rank them among players who have played the modern game.
Modern Day Goal Machines
That leaves us with 15 players, only 3 of which are still active. One is in the twilight of his career, one is nearing retirement, and one is still in his prime.
Let's begin the countdown from #15 to #1.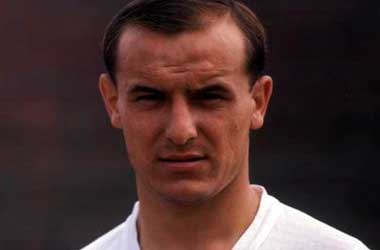 #15 Ferenc Bene
(Hungary, 508 goals, 1961-1985)
Bene spent almost his entire career in Hungary, mostly playing for Ujpesti Dozsa as well as three other teams and one Finnish team.
He had a long career, and played for the Hungarian national football team from 1962 to 1979, winning the bronze medal at the 1964 European championship and reaching the quarter-finals at the 1966 World Cup.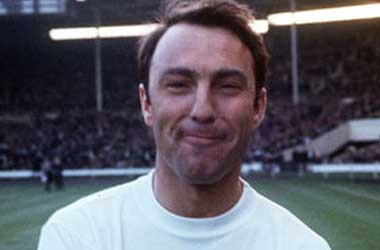 #14 Jimmy Greaves
(England, 511 goals, 1957-1980)
Jimmy Greaves is one of the all time greats in English football, as he's the fourth-highest international goalscorer with 44 goals, top goalscorer in English top flight football with 357 goals, and Tottenham Hotspur's top goalscorer in history with 266 goals.
He also played for Chelsea, Milan and West Ham, therefore spending the bulk of his career in top flight football in two very strong leagues.
Jimmy Greaves is a true great and probably belongs much higher on the list if we'd compare the strength of competition a player has played throughout his career, although after his first retirement in 1971 he went on to play for lower league clubs until 1980.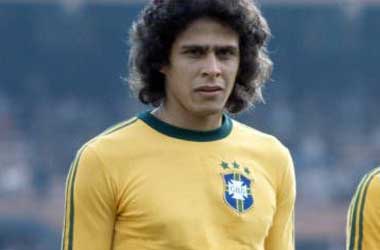 #13 Roberto Dinamite
(Brazil, 512 goals, 1971-1993)
If Jimmy Greaves scored against top competition, then Roberto Dinamite is the opposite.
The Brazilian forward spent most of his career in Brazil, making 8 appearances for Spanish side FC Barcelona and scoring 2 goals in 1980.
It's always questionable which goals do you count and which you do not, and Dinamite scored a total of 864 goals in his career, including friendly matches and youth matches, and 698 of those goals came for Vasco da Gama. He scored 20 goals in 38 appearances for the Brazilian national football team.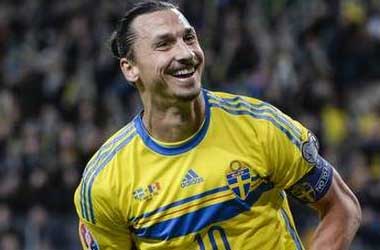 #12 Zlatan Ibrahimović
(Sweden, 512 goals, 1999-present)
The first modern footballer on our list is Zlatan Ibrahimović, who's truly one of the greatest strikers of all time. The bulk of his goals are coming from his time in Paris Saint-Germain, where he scored 113 goals in 122 Ligue 1 appearances, and many more in cups and other competitions.
He also played for Malmo, Ajax, Juventus, Inter, Barcelona, Milan, Manchester United and LA Galaxy. He scored 62 goals for Sweden in 116 appearances.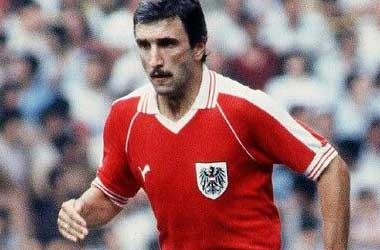 #11 Hans Krankl
(Austria, 514 goals, 1970-1989)
One of three Austrians on the top goalscorers list and the only Austrian to score his goals in modern football, Hans Krankl is still vividly remembered by many.
He spent most of his career in Austrian league, with over 350 appearances for Rapid Wien, but he also had a three-year stint at FC Barcelona where he scored 34 goals in 46 appearances. He scored 34 times in 69 appearances for Austria.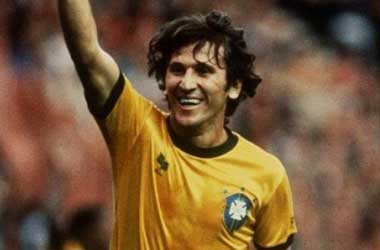 #10 Zico
(Brazil, 522 goals, 1971-1994)
Arthur Antunes Coimbra, better known as Zico, is one of the best players to ever grace a football field. Most notably, he was an attacking midfielder and not a striker, which gives much more weight to his 522 goals.
He spent the vast majority of his career in Flamengo, and also played for two years in Udinese, joining Sumitomo Metals and later Kashima Antlers in the twilight of his career.
By 1983, when he left Flamengo for the first time, he already scored 378 goals for the club. He has 48 goals in 71 appearances for Brazil.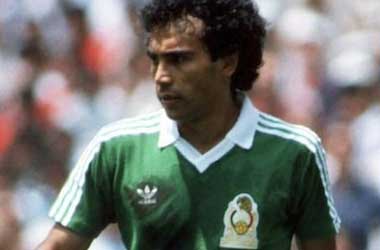 #9 Hugo Sanchez
(Mexico, 541 goals, 1976-1997)
Hugo Sanchez was a spectacular finisher who spent his early years and his later years in Mexican clubs, but during his prime was in the spotlight in Spain, playing four years for Atletico Madrid and then seven years for Real Madrid.
He scored an incredible 208 goals in 283 appearances for Real from 1985 to 1992, which means he was a prolific striker for a big club during the modern football era, unlike many on this list. He scored 29 times for Mexico, in 58 appearances.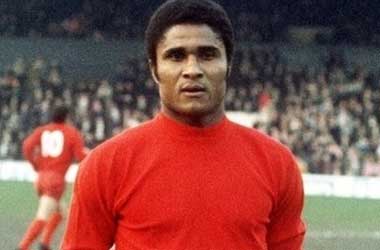 #8 Eusébio
(Portugal, 552 goals, 1957-1979)
Eusébio spent the vast majority of his career in Benfica, where he scored incredible 473 goals in 440 appearances, more than a goal per game, and after leaving the club in 1975 he promoted football in USA by playing for their clubs.
He finally retired in 1979, and he also has 41 goals in 64 appearances for Portugal.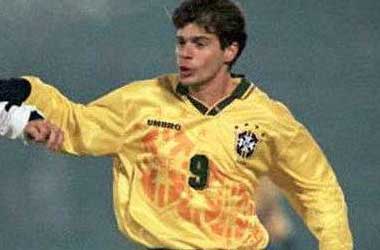 #7 Tulio Maravilha
(Brazil, 575+ goals, 1988-present)
Few football fans have heard of Tulio Maravilha, which directly translates to Wonder Tulio, a player who had a very long career in order to add more goals to his tally, and scored most of his goals against weaker opposition, though he did score 13 goals in 15 matches for Brazil.
It's questionable if Tulio ever retired (he's 49 now), was last seen transfering to Taboao Serra in January 2017,
According to him, he reached 1000 career goals in 2014 at age 44, but that's if you count absolutely everything. Tulio changed clubs more than 30 times.
#6 Uwe Seeler
(Germany, 575 goals, 1953-1978)
Perhaps Uwe Seeler was on the brink of being left out of this list as he scored the majority of his goals for Hamburger SV – the only club he ever played for – in Oberliga period from 1954 to 1963, before Bundesliga even existed, but he did spend 9 seasons in Bundesliga and finally retired in 1972.
But he made a name for himself where it mattered, in the West Germany national team, and scored 42 times in 73 appearances.
Unfortunately never won the World Cup but finished second in 1966 and third in 1970. His career is incredibly deprived of trophies, as he only has one – the 1960 title with HSV, plus a cup win in 1963 on the side.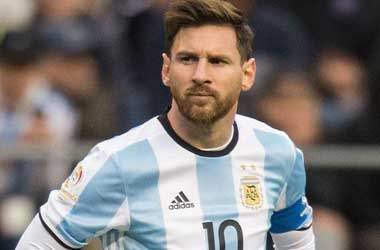 #5 Lionel Messi
(Argentina, 658 goals, 2003-present)
The Argentian wizard scored the vast majority of his goals for FC Barcelona, and at the time of writing that's 566 goals in 650 appearances, plus 65 goals in 128 appearances for Argentina. Add to that some goals for Barcelona C, Barcelona B, and youth Argentina teams.
It's likely he will further increase his tally and probably reach 700 goals by the time he retires.
#4 Cristiano Ronaldo
(Portugal, 685 goals, 2001-present)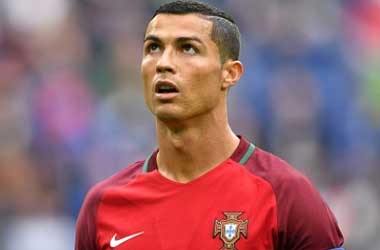 The best Portuguese player of all time has more goals scored than Lionel Messi, but is also two years older, so it's questionable who will eventually end up on top when they both retire from football.
Ronaldo played for Sporting Lisbon, Manchester United, Real Madrid and currently plays for Juventus, and the vast majority of his goals – 450 in 438 appearances – come from his days with Los Galacticos.
He has 85 goals for Portugal in 154 appearances, and is second only to legendary Iranian striker Ali Daei in a list of top national team goalscorers, while Lionel Messi is 20th on that list and is likely to drop further as Neymar, Edin Džeko, Robert Lewandowski and Luis Suarez are still active.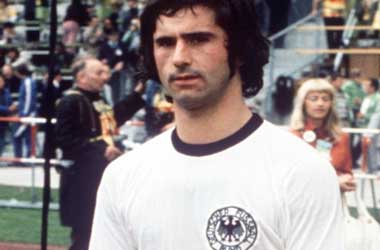 #3 Gerd Müller
(Germany, 735 goals, 1962-1981)
Gerd Müller may have scored the majority of his goals during the time when football wasn't as modern as it is today, but those who were fortunate enough to watch him play swear that there has never been a more clinical finisher.
He proved that on the big stage, as he scored 68 goals in 62 appearances for Germany, which is an incredible average of over 1 goal per game.
Very few, if any, players have managed to achieve regardless of the era in which they played. Müller almost exclusively played for Bayern Munich, and scored 564 goals in 605 appearances, 398 of those goals coming in league matches.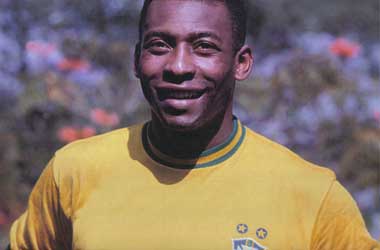 #2 Pelé, Brazil
(767 goals, 1957-1977)
Widely regarded as the best player of all time, Pelé spent almost his entire career – 19 seasons – in Santos, adding three more veteran years at New York Cosmos to promote football in the USA.
He scored 77 goals for Brazil in 92 appearances, and those are the only goals that the vast majority of people have seen.
#1 Romario
(Brazil, 772+ goals, 1985-2007)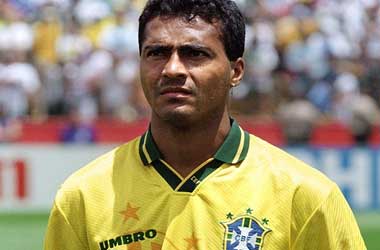 Romario would be angry if you told him he only scored 772 goals to his face, as he believes he's well over 1000, but he's counting absolutely everything.
On 20 May 2007 he scored his 1000th goal according to his own count, and the game between Vasco da Gama and Sport Recife was even paused for 20 minutes while he celebrated.
FIFA later ruined the party saying he only ever scored 929 goals, as he counted youth goals and friendlies. Stats differ, but it's clear Romario scored at least 772 goals that truly count and that when you extend to less important matches you will likely get near or over 1000 goals. 34 of those goals came in 46 league appearances for FC Barcelona, including an incredible 1993-94 season where he scored 30 goals in 33 matches.
Romario scored 55 goals for Brazil in 70 caps, and won the World Cup in 1994. Of all the players on this list, this is the one who likely deserves to be called the top goalscorer of all time, as he did play in modern football, he did play in Europe for a strong club, he did have a notable international career and he did win the World Cup as well as the Golden Ball that same year.
He did prolong his career to ridiculous length, he basically only peaked for a season and a half (1993-94), he hated his Brazil team mate Bebeto, so he's definitely a peculiar individual but is also likely the best goalscorer the game has ever seen.
Conclusion
Of the top ten goalscorers in football history, we can count Hugo Sanchez and Gerd Muller among the best strikers Europe has ever seen. Also add Cristiano Ronaldo and Lionel Messi with their incredible goalscoring tally for Real Madrid and Barcelona, respectively.
Finally, Pele is regarded as the best player of all time but all his goals came for Santos, and Romario did play a significant role in Europe but he also intentionally prolonged his career to ridiculous age in order to get more goals for the history books. It's up to you which of these you consider the best goalscorer!