Will 2019 Be The End Of The Road For Roger Federer?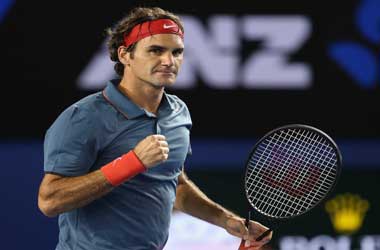 Roger Federer has had an outstanding tennis career that has seen him win 20 grand slams, become the second all-time leader in career prize money with over $119 million and guarantee him a place in history as one of the greatest tennis players to have ever graced the courts.
Federer will turn 38 in 2019 and tennis fans and analysts will continue to speculate over his impending retirement. The Swiss great has been asked this question a number of times during the last couple of years but has not given anyone a definite answer.
Could 2019 be the end of the road for Federer?
First Half Of 2019 Could Determine Decision
Federer had a pretty good 2018 and that started with a victory at the Australian Open. He has won 4 calendar titles this year and added another $8.6 million to his earnings this year. His season record stands at 48-10 which is a win percentage of just over 82 percent which is pretty good by most standards. Federer also finished the year ranked 3 in the world and could very well push for the top spot if he starts 2019 in style.
The Australian Open is a special tournament for Federer and he will be hoping that he can defend his championship. However, if he has a poor start to 2019, it will put pressure on him to wind things up.
Federer had a good start to 2018 but he did not finish the year strong. He has had a phenomenal run at Wimbledon over the years but only made it to the quarter-final in 2018 and was eliminated at the US Open in the fourth round. If he has a poor performance at the Australian Open, it will be very likely that Federer could call it a day before 2019 is over.
Is Federer Suffering From Mental Fatigue?
Those who have watched Federer over the year's know that he is no longer the player that he used to be. That is understandable considering Federer is nearing the end of his career.
Gebhard Gritsch who trains world number 1 Novak Djokovic believes that Federer is suffering from mental fatigue which is impacting his game and disrupting both his speed and rhythm. Some believe that Federer needs to be selective in which tournaments he plays and take more rest while others believe that he needs to play more to get his rhythm and form going.
The next 6 months will play a key role in determining when Roger Federer calls it a day.