Best, Worst and Most Overrated Quarterbacks in NFL 2018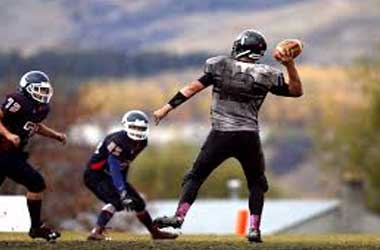 Quarterback is the most demanding position in all sports, and every year we have 32 or more quarterbacks competing for the NFL Superbowl.
Let's take a look at who the best QBs are and which of them are most likely to go the distance and win the Lombardi Trophy.
We'll also list the worst ones, the most overrated ones, and a special one that dances between being magic and tragic!
Best Quarterbacks in NFL
Tom Brady
(New England Patriots)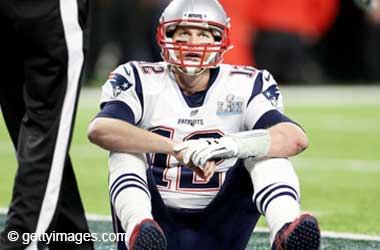 The ageless leader of the Patriots is widely considered to be the greatest of all time, but we'll never know how much of that is because he has Bill Bellichick at his side.
This season, at age 41, Brady is still as precise as ever, and is just short of having at least a 100.0 passer rating in four consecutive seasons now.
Truth be told, Brady doesn't really have a good team to play with, and other QBs in the league have much more capable team mates on skill positions.
Who is Brady's WR1? Exactly.
Patrick Mahomes
(Kansas City Chiefs)
Every season we get one rookie who lights up the league, and this season it's Patrick Mahomes. It remains to be seen if he can keep it up, and will he have a sophomore slump next year like many before him, but for now this kid is playing probably the most exciting football in the league.
Aaron Rodgers
(Green Bay Packers)
We'll never know how good Aaron Rodgers really is, and if his big plays and Hail Marys are all he's got. He's playing in a below-average team that doesn't give him almost any kind of support, and that's a constant testament to Rodgers' ability.
Deshaun Watson
(Houston Texans)
The guy who will take insult if you call him a dual threat quarterback is actually the best dual threat quarterback in the league. But unlike others who are called that, Watson is primarily a superb pocket passer, one who can run when he needs to. There are few guys who can make plays Watson can, this guy creates magic out of nothing.
Drew Brees
(New Orleans Saints)
The veteran who just recently became the QB with most passing yards in the history of football is having the best season of his career at age 39. At the time of writing this article, Brees has a preposterous 21-1 touchdown/interception ratio. He passed for over 2600 yards this season, passed for 21 touchdowns, and got intercepted – once. He has a passer rating of 123.8 for the first ten games of the season, which is ridiculous.
Didn't make the list: Jared Goff, Matt Ryan & Andrew Luck.
Worst Quarterbacks in NFL
Matt Barkley
(Buffalo Bills)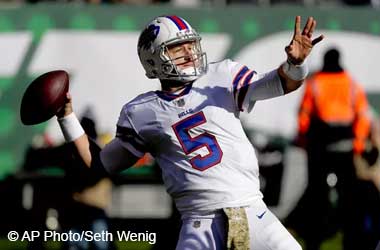 You'd expect a poor team to at least give themselves a fighting chance with a journeyman quarterback or invest in the future with a young promising quarterback, but Bills settled for Matt Barkey.
That's a guy who was with six teams prior to signing with the Bills in 2018 and hasn't managed to beat these players in competitions for starting spot with his respective teams: Nick Foles and Michael Vick, Brian Hoyer and Jay Cutler, Brian Hoyer and C. J. Beathard.
After having made a total of six starts in his career, with a passer rating under 65.0, he finally beat Nathan Peterman (3-12 TD-INT, passer rating 32.5) for the Bills job.
Eli Manning
(New York Giants)
Once a relatively good quarterback, and always a great guy, Eli Manning is good no more. Last season, the head coach paid the price for benching Eli, but now it's obvious it was a reasonable decision. Eli Manning, a future hall of famer, has no place in serious football anymore. His passing is off, his decisions are off, and in this state and at age of 37, our beloved Elisha Nelson Manning IV is not capable of leading an NFL team.
Blake Bortles
(Jacksonville Jaguars)
Last season, Bortles managed to lead the Jaguars to some stunning victories, as he was lucky enough to play a few games in which he didn't make a single mistake. However, this is one of the most limited quarterbacks in the league, as is evident from his career passer rating of 81.3. The Jags have relied on Bortles since 2014 and they'll never get far, although they have an exceptionally strong team in most other positions.
Dak Prescott
(Dallas Cowboys)
The third season quarterbrack for Dallas Cowboys isn't even underrated, he's just plain poor. He's no Tony Romo, despite flashes of brilliance that have been made possible when the entire team clicked, helped greatly by the running back prodigy Ezekiel Elliott. Now, when things have settled a bit, when tight end Jason Witten retired, when Elliott isn't able to produce big plays, Prescott is revealed to be a quarterback who's incapable of turning the tide in any game.
Josh Rosen
(Arizona Cardinals)
The young quarterback – he's only 21 – isn't bad because he's young but because he's just plain bad. He has more interceptions than touchdowns, and has even managed to play two games with a passer rating of 31.5 and 44.2, which is absolutely horrible. And it won't get better anytime soon.
Didn't make the list: Brock Osweiler, Joe Flacco & Marcus Mariota.
Most Overrated Quarterbacks in NFL
Derek Carr
(Oakland Raiders)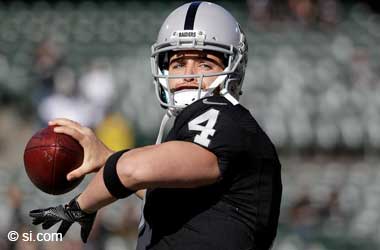 It's not that Derek Carr is no good, but John Gruden is no good.
The new head coach who spent the last decade commenting on games from the TV booth quickly ruined the Oakland Raiders and traded a lot of quality players for future draft picks.
At this moment the Raiders have virtually zero chance of winning a football game, and not even Derek Carr can change that.
Some would say he's obviously not good enough to lead a poor team. Aaron Rodgers, for comparison, has been doing it for years. Carr is not on that level.
Carson Wentz
(Philadelphia Eagles)
The last year's rookie lit up the league in his first season, then suffered a season-ending injury, and hasn't been the same since. We're still waiting for the Philadelphia Eagles quarterback to get back to his old self, and even though the team overall has improved, the Eagles look bad. Wentz has a lot to do with that.
Ben Roethlisberger
(Pittsburgh Steelers)
This season, the Pittsburgh Steelers veteran has been posting good numbers despite mulling over retirement a year ago, but Big Ben is short of being one of the all time greats as his leadership skills are somewhat inadequate. The big guy loses composure when he gets intercepted, and he isn't helped too much by the also inadequate coach Mike Tomlin who has issues with play calling. Roethlisberger will post good numbers and will make impressive plays, but this rarely translates to a team that can confidently win a game. The Steelers tend to play best against the best, and lose to the underdogs. That's a sign of a lack of character, and it starts with Big Ben.
Didn't make the list: Kirk Cousins & Philip Rivers.
Most Underrated Quarterbacks in NFL
Ryan Fitzpatrick
(Tampa Bay Buccaneers)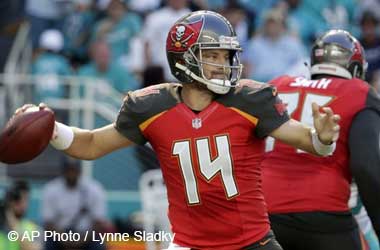 You never know if FitzMagic or FitzTragic will run out on the pitch, but stuff that the journeyman veteran has been producing lately for lousy Tampa Bay Buccaneers is nothing short of magical.
He played three consecutive games with more than 400 yards at a time when he was just supposed to fill the spot temporarily and then just expire/retire, but was absolutely magical.
How magical? Well, few other quarterbacks have even surpassed 400 yards in a game in 2018 – that's the kind of stuff that is reserved for guys like Tom Brady, Ben Roethlisberger and Aaron Rodgers, yet this often ridiculed guy did it in three consecutive games. FiztMagic, indeed.
Russell Wilson
(Seattle Seahawks)
The short Seahawks quarterback was never a pocket passer, but he can make plays with his legs and is an intelligent leader who can lead his team to wins, and who knows how to protect the ball and do what's best for the team in a given situation. He'll never be regarded as one of the greats, but this is a quarterback that any coach would want to have. He does need help from the rest of the team, but is as reliable as anyone in this league. He can lead a good team to a Superbowl win. In fact, he did in 2013, as an underdog.
Didn't make the list: Cam Newton, Case Keenum & Alex Smith.
Upcoming Young Quarterbacks
Nick Mullens
(San Francisco 49ers)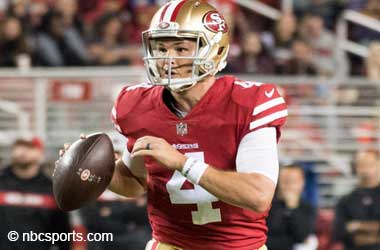 When Jimmy Garoppolo got injured, the 49ers basically have written off their entire season. The guy who was supposed to be the new Joe Montana went down in an ugly way and the 49ers became a losing team.
But then out of nowhere Nick Mullens emerged, after C. J. Beathard suffered a wrist injury, and this guy is a winner.
The rookie torched Oakland Raiders in his first start with a 151.9 passer rating, and it remains to be seen how will he do against more competent teams, and can he do his thing on a regular basis. But the guy has a lot of potential.
Sam Darnold
(New York Jets)
The 21-year-old rookie from California may only have a passer rating of 68.3 after 9 games played for the Jets, and is struggling with his completion rate, but to anyone who watched him play it's obvious this could be one of the greats. The kid doesn't seem to feel pressure and, perhaps most importantly, he's managed to make a really poor team stay in games and even win a few of them. Now that's something that a lot of quarterbacks haven't been able to do in New York. Darnold can.
Mitchell Trubisky
(Chicago Bears)
It's no accident that Bears are 6-3 after years of being below average. Head coach Matt Nagy didn't want to break his rookie quarterback in 2017 so he eased him into the team, even though that meant offense had to suffer and Trubisky wasn't allowed to show what he's got, but in 2018 he was allowed more freedom and it immediately translated into passer rating over 100.0 and several impressive games with over 300 yards, including one with 6 touchdowns. Trubisky will be a star for years to come, and Bears could go far. Very far.
Baker Mayfield
(Cleveland Browns)
There's something special about the way Baker Mayfield throws the ball. The rookie has yet to reach his full potential but it's already obvious he's made of the right stuff, as the Browns were without a win for a long time, and Mayfield led them to three wins already in 2018. Mayfield does have ups and downs, but he's definitely one of players to watch in 2019.