Latest on the Legality of Playing Poker Online in the US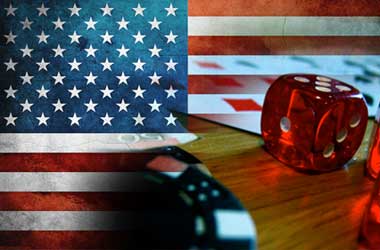 Avid poker fans have several different ways that they can play in poker tournaments or cash ring games these days, however it is always worth knowing the laws and regulations around playing poker in different environments much more so if you are a player who is based in the USA.
That is why I have compiled the following guide to playing poker legally in the US, and as such if you do live in the USA and enjoy playing poker then, please read on and make good use of this guide, as it will allow you to base a much better decision on where you do decide to play.
The first thing that I should point out is that the US States of Delaware, New Jersey and Nevada, are the only ones in which you can legally play poker at a locally licensed poker site online.
If you live outside any of those US State boundaries then the only option regarding where you can play poker online is by playing at one that has its servers located offshore, however fear not there are plenty of such poker sites that will be available to you! Have a look at top10pokersites.net for the latest US legal poker sites top 10 list.
Deposit and Play in US Dollars
Never play at online poker sites if you do live and reside in the USA that only offer currency account settings such as Euros or only GBP, for if you do make the mistake of signing up to such a site then you are going to have to pay forex exchange rate fees to turn your US Dollars into those other currencies.
When you are forced to do so it will not only be the value of your deposits that could be negatively affected but if you win and cash out in a different currency then you could also lose out a percentage of those winnings in currency exchange rate fees and processing fee to when you set about withdrawing them and cashing them out!
The way that you choose to get paid out your winnings when playing poker at any US online poker site is going to determine just how long you will have to wait to finally receive those winnings too, and as such what you should try and select when cashing out and withdrawing your winnings is a payment option that allows the poker sites to pay you out rapidly and with no delays.
So, check through the banking pages and the banking interfaces at every single US poker player friendly poker sites you may be thinking about signing up to, as by doing so you will be able to see if they are going to be offering you at the very least one payment option that will allow you to get paid out your winnings very quickly and with no added delays either!
Consider Playing Using Bitcoin
If you do however experience any type of ongoing problem with you being able to fund your online casino accounts from the US using any of the much more standard payment options, then keep in mind a growing number of such sites now accept Bitcoin and other cryptocurrencies too.
By you making a deposit using Bitcoin or for that matter Ripple or Ethereum of any other cryptocurrency you will find your deposits are processed rapidly and they will never be rejected from the poker sites you have chosen to sign up to and play poker at.
Not only are deposits into US poker site accounts going to be an absolute breeze when using cryptocurrencies, but you are also going to find that you can request your winning pay-outs are paid out to you in Bitcoin or another cryptocurrency too.
Most US online poker sites have now put into place banking interfaces that allows their players to request a winning payment back to their digital wallets and when they do so those payments are going to be made instantly.
So, make no mistake about it, if you do decide to make a deposit using any cryptocurrency and want to make a rapid cash out of your poker winnings too. Then sign up for a digital wallet and buy some Bitcoin to allow you to do just that, so do keep that in mind!