2018 FIFA World Cup: Who's Into The Knockouts?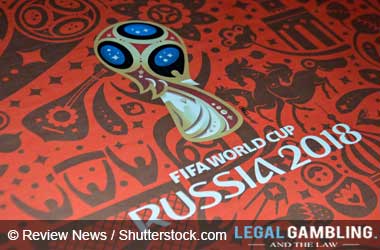 We are two weeks into the 2018 FIFA World Cup in Russia and a few days away from the Round of 16. The last two weeks have been a roller-coaster ride for some of the top teams and best players in the world.
Defending Champions Germany did not make the knockouts and Argentina barely scrapped through.
We take a look at the first four teams who will battle it out to book a place in the quarter-finals.
Last 16: Matches For Saturday 30th June 2018
(Check local TV listings for Kick-off Times)
France vs. Argentina (17:00 MSK)
Two of the top teams in the world will kick-off the round of 16 playoffs. Argentina's captain Lionel Messi has been under immense pressure as Argentina has played poorly in the group stage and Messi himself will be disappointed with his performance. France have a team filled with superstars and if they can stop Messi, they should be able to win.
Uruguay vs. Portugal (21:00 MSK)
Uruguay have played good football and go in as the favorites against Portugal who depend heavily on their captain Cristiano Ronaldo. Portugal will have to be tight with their defense and make sure Luis Suarez does not work his magic and score early. The bookies back Uruguay to go through to the quarter-finals but Ronaldo has shown before that he can carry Portugal on his shoulders..
Last 16: Matches For Sunday 1st July 2018
(Check local TV listing for Kickoff Times)
Spain vs. Russia (17:00 MSK)
Spain are overwhelming favourites in this match up against the host country. Die-hard home supporters know that Russia is playing one of the best teams in the world and their best chance at beating Spain is hoping that Spain has an off-day and their strikes fail to hit the target. Spain will want gain confidence by playing like they are capable of playing and a convincing win over Russia will put them in high-spirits before the quarterfinals.
Croatia vs. Denmark (21:00 MSK)
Croatia are expected to win their match against Denmark as they have the better team. However, they will not want to take Denmark for granted and be complacent in their approach. Croatia will depend on striker Mario Mandžukić to score early and take the pressure of them.
In Part 2 – we take a look at the remaining four matches scheduled for the round of 16.