Best Players From The NFL 2017/18 Season, Who Made It?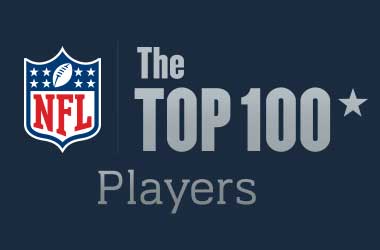 The NFL released its Top 100 rankings for 2018 which lists the best players in the league.
The list is compiled based on the votes coming in from NFL players.
We take a look at the players who made it into the Top 5 rankings.
5. Le'Veon Bell
Bell took 9th place in the 2017 listing and has moved up four spots this year. The 26 year old signed an exclusive contract with the Pittsburgh Steelers this year for $14.5 million and played a patient workhorse role for his franchise that was very impactful.
4. Julio Jones
Julio Jones took 3rd place in the 2017 listing but this year he has dropped to number 4. The Falcons wide receiver had more than 80 passes for over 1,400 yards for the second season in a row. Many in the NFL believe that that the battle for the best receiver in the league is between Jones and Antonio Brown.
3. Carson Wentz
Carson Wentz of the Philadelphia Eagles did not make the list in 2017 but has surprised a number of NFL analysts by taking 3rd place this year. The 25 year old NFL quarterback had a knee injury that prevented him from finishing the season. However, he put in impressive performances in the games that he did play for the Eagles and will be a major factor in the coming season, provided he stays fit.
2. Antonio Brown
Brown was ranked in 4th place last year and has moved up two spots to take the number two spot. The Steelers 29 year old wide receiver will be paid close to $14 million for his services. Brown's record over the last five seasons has been exceptional, catching more than 100 passes and registering over 1,200 receiving yards.
1. Tom Brady
Brady is considered the greatest of all time and has retained the number 1 spot for the second consecutive year despite Super Bowl loss. He has no signs of slowing down and will look for revenge and lead the Patriots to the Super Bowl in 2019.