The Next States In The US That Might Legalize Gambling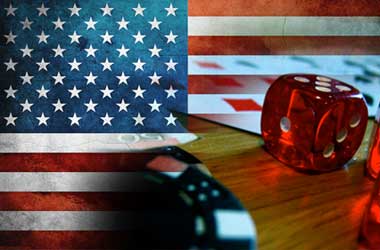 Times are changing and they are changing fast. Today everyone knows that online casinos have gained greater acceptance amongst the fun loving and the recreation starved population.
Earlier, you would have to travel to a casino to enjoy the ambience with your family and friends. Instead of you travelling to the casino, the casino has come to you through the internet.
The stigma of a gambling den which was previously attached to a casino is no longer valid today. Yet, there are individuals and societies in every country that aren't in favor of online casinos and USA is no exception.
A quick glance at how online casinos came into existence will put our thinking in better perspective.
The Background
The concept was developed in the mid 1990s when by virtue of advancements in technology, online gaming became technically feasible and Antigua-Barbuda legislated suitably to make gambling legal. They needed revenue and this industry promised it in generous proportions. Very soon operators set up shop in Antigua-Barbuda for the people across the world to participate in online casino games from the comfort of their homes. Since transactions were to be made online a company established in Dublin got busy working out the safety and security measures to prevent hackers. The significance of the above events is that while the base was chosen as Antigua-Barbuda the software was developed in the Isle of Man – both the places being outside the clutches of the mainstream nations.
First Hiccups
In October 1996 InterCasino announced their presence on the internet with a claim that they were the first organized real money online casino and was backed up by sound gaming and anti-hacker software. Within two years i.e. in 1998, a proposal was tabled in the US Congress proposing the declaration of online gambling as illegal. While betting at horse racing remained legal the focus of attention of this bill was on online casino gaming. Obviously this proposal made no headway and was turned down.
A similar effort was launched again after two years i.e. in 1998 which was again turned down – but the significant development was the Australian government, (the Northern Territory to be precise) licensed internet casinos based in the country. After all, there was huge revenue involved and they became the first country to make internet gaming legal – albeit with some riders.
The First Brick Falls
Out of the fifty states Nevada in 2001 took measures to declare online casinos legal in the state. A year later the Wire Act of 1961 was amended legalizing online casinos. Perhaps to stem the rot the Unlawful Internet Gambling Enforcement Act, popularly known as UIGEA Act was passed in 2006.
CalvinAyre.com
Analysis
The above goes to prove that the USA still has quite a large population of influential people who are vehemently against online casino gaming. The reasons are apparently difficult to fathom but the fact remains that the trend in the USA is towards legalizing the online casinos. This is evident from the fact that while the provisions of the various statutes are menacing yet the number of people 'affected in the last decade has not gone into double digits i.e. less than ten. I am not prepared to accept that USA is incapable of implementing the law rigorously. The only other explanation is the lack of determination or will to implement and this seems to be more likely.
After all, casinos are visited by the common people who, after a killingly difficult day at work, want to chill out with their friends and family members. The old idea that casinos are unfit for civilized people to visit has long become obsolete. Thus there are several traditional functioning and flourishing casinos in USA. People visit these casinos with their family and friends for recreation and enjoyment. Not legalizing the online casinos is a very blatant way of harassing the common man. Then why are online casinos still illegal in the country except for a few states? Simple question, but very difficult to answer.
However one explanation could be that a few interest groups are financing, feeding and forcing the powers that be to resist the process of legalizing online casinos across the board. Is there a chance that traditional casino operators on finding their market and clientele being eaten away by online casinos are making an all out effort to prevent their business from becoming extinct? Casino magnate Sheldon Adelson is believed to be among them.
While a traditional casino has more entertainment to offer, yet, the comfort of playing from your home – especially if you are dog tired – is too much to resist. These are simple guesses but then the logic of keeping the online gaming illegal is difficult to fathom any other way. Why should lawmakers try to deprive the state exchequer of a tidy amount of revenue when there is nothing wrong in playing online? If there be some definite issues faced by law makers then they should make the issues public so that people may know why they have to go to Nevada or Delaware to play online without any fear of legal action.
Today's situation
It is expected that while three states – Nevada, New Jersey and Delaware – have already legalized (to various extents) online casinos, many other states will soon be able to overcome the pressure from the interest groups and choose to tread the most logical path. The big question is which particular state would come forward next and declare online casinos legal. Since each of the remaining states would be only too happy to see the state's revenue collections skyrocket, it becomes a difficult job to predict which particular state will be the next to step forward.
As per the grapevine, while every state is sitting on the fence, the states of California, Pennsylvania and Illinois are amongst the favorites in the limelight.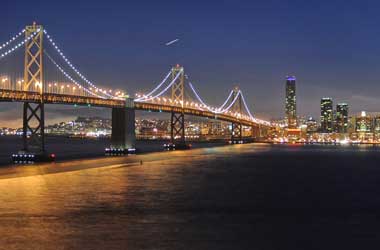 California
This state of USA houses the largest number of poker players. This implies that they are losing out considerably by way of forgone revenue from online poker. This state is also said to be lenient as far as handling cases which come up for violating the legal provision. Bill SB 1366 was put on hold in 2014 Therefore legalization of online casinos in this state could not be too far away.
The state is home to many poker players including the likes of Daniel Negreanu and Jason Somerville who are working hard to initiate some form of legislation.
Illinois
Although Illinois cannot be said to be aggressive nor excessively soft in rounding up and punishing people who play online casino games nothing is very clear about their attitude. While they did make some tangible efforts about half a decade back, many experts believe that this state may spring a surprise by being the next state to legalize the online gaming activities.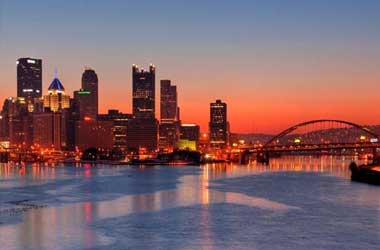 Pennsylvania
This state has made no secret and has openly declared that they are foregoing over $130 million every year by not collecting tax revenues from the gaming industry since the online gaming is not legal in the state.
Without mincing words they say that they would like to rope in the foregone revenue and necessary changes to the legal provisions are underway.
Iowa
Online gambling has been a hot topic since 2011 while a report by the Racing and Gaming Commission revealed that the state could stand to gain $13 million in tax revenue if a 22% tax rate was levied on online gambling. Senator Jeff Danielson made the first move by proposing the Senate Study Bill 1068 in 2013 to regularize poker but that was shot down. However, this was at least a good start.
Nebraska
Nebraska is one of the states that could make a few moves since it is home to four small Indian casinos. Proponents of a new law believe that the state could rake in as much as $100 million in tax revenue. The only opposition comes from religious leaders.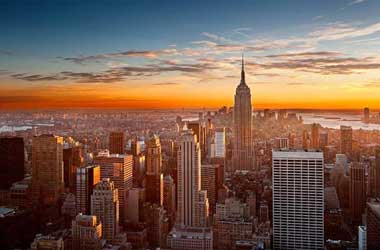 New York
One would believe that the Big Apple would be more forward when it comes to online gambling.
DraftKings and FanDuel were struck down in 2015 by the New York Attorney General Eric Schneiderman although the state legislature did pass a bill to legalize fantasy sports betting in June 2016. This could potentially be the first step towards legalizing online casinos and a potential 15% increase in gross tax revenues.
Summing up
After considering the views of experts and people who keep track of the ever changing legalities concerning online gaming in USA it is expected that either Pennsylvania or California will be the next candidate for relaxing the gaming rules. The state which would follow them can be Illinois and their moves need to be watched closely.