iPoker Operators Must Innovate To Sustain Growth In The Market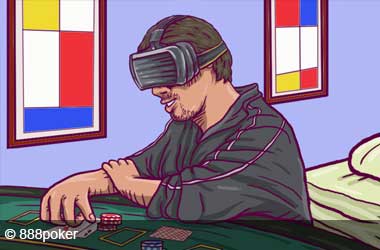 Online poker has enjoyed reasonable growth in recent years as poker players have found it helpful to play their favorite game from the comfort of their homes. The expansion and legalization of online gambling across multiple jurisdictions has also contributed to the growth of online poker.
Online poker continues to grow but it pales in comparison to other iGaming verticals when it comes to revenues. In the modern age, the growth of an industry boils down to innovation. Businesses that fail to keep up with the changing times will most likely get left behind, and this notion applies to online poker as well.
Over the years, iPoker platforms have been offering essentially the same product. While some manage to come up with fresh ideas every now and then, there's still so much that they can do to remain attractive to potential customers. They must continue to evolve if they are to keep up their growth curve. One way iPoker operators can innovative is by drawing inspiration from online casinos and bingo sites.
Online bingo sites have managed to elevate the fun and experience of their customers by offering a wide range of games and adding special features that enable them to explore and do so much more other than just play bingo. Nowadays, bingo rooms come in a variety of themes that players can choose from according to their personal preferences. Online casinos also have slot games that are genre-based, drawing new customers and enticing them to keep coming back.
Poker operators can very well adopt a similar approach. They can launch theme-based games with extra features aimed at boosting the thrill and fun factor while the action is underway.
VR Is The Future
The online poker industry needs to focus heavily on virtual reality gaming. Over the years, online and live poker have been separated by major differences especially in how the games are played, the environment, and the rules involved. If virtual reality (VR) eventually becomes the norm in online gaming, it will bring a number of unique live poker elements into the virtual space.
For instance, by wearing VR headsets, the competition would become more real, and would also improve social interaction among players.
Poker operators have a huge role to play in steering the industry in the right direction. If they want online poker to be on a par with its iGaming counterparts, they must not rest on their laurels. They should embrace innovation and start experimenting at the earliest with their online poker offerings.