Biggest Bargain Transfers in World Football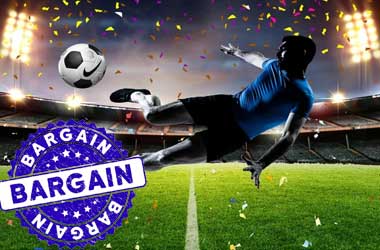 With football becoming a more expensive business each year, we have decided to to look at some of the bargains that turned out to perhaps help their team more than their multi-million comrades!
Some criteria must be established for this list, and we'll exclude players that have transfered to a different club while they were youth players that then progressed through the youth ranks (most notable example being Raul), or those that intentionally refused to renew the contract to be able to get transfered for free (most notable example is Robert Lewandowski).
What we want are bargain transfers, where one club didn't care about the player or didn't recognize his worth, and the other club was quickly to react and got pure gold.
Top 10 Footballers Bought On The Cheap
This list is far from complete and could have included many other transfers, but we've chosen these ten as some of the most notable examples of bargain transfers in football. Some transfers were intentionally omitted from the list for not having an impact large enough, some were included even if the fee was over £15m, some were included just to mark an era or a manager with a superb eye for talent, but in the end, no one could repeat what the best manager in history of football did in his prime.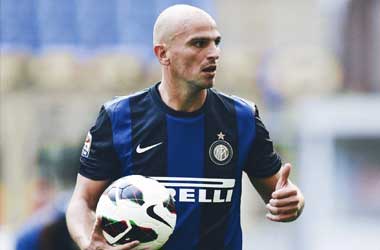 #10 Esteban Cambiasso
(Free Transfer Real Madrid to Inter)
Esteban Cambiasso was an integral part of the Real Madrid squad but recorded only nine starts in La Liga during the 2003-04 season, so he left for Inter in a free transfer. He won the Italian cup during his first season with the club, and when Jose Mourinho came to Inter in 2008 he made Cambiasso one of his key players, and in 2009-10 Inter won the treble.
Cambiasso made 315 league appearances and won 15 trophies with Inter, and is a notable example of how much of an impact can a defensive midfielder make – and defensive midfielders tend to be cheap. There will be one other defensive midfielder later in this list.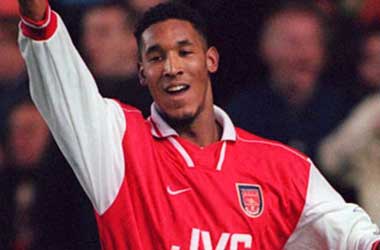 #9 Nicolas Anelka
(£500,000 PSG to Arsenal, 1997)
The list of bargains wouldn't be complete if it didn't list at least one transfer made by Arsene Wenger, a man renowned for his eye for talent. Nicolas Anelka is one of his biggest bargains, and the Arsenal manager brought him in for £500,000 from PSG at age 18.
The prodigy played two seasons for the club and scored 23 goals in 65 appearances, and then another masterful move saw Wenger get rid of an overrated player in 1999, when he was sold to Real Madrid for £22.5m.
The French forward never truly regained his form from his Arsenal days though he did have some success for Manchester City and Chelsea.
This transfer is here as one of most notable examples of things Arsene Wenger did in Arsenal, and there are many more. Wenger brought Robin van Persie for £2.5m from Feyenoord in 2004, Sol Campbell from Tottenham for free in 2001, Kolo Toure from ASEC Mimosas for £150.000 in 2001, Cesc Fabregas from Barcelona for £500.000 in 2003 (sold back to Barcelona in 2011 for £35m), and Patrick Vieira, Marc Overmars and Thierry Henry were a bit expensive but eventually turned out to be pure gold. In short, Wenger did wonders.
#8 Luka Modrić
(£16.5m Dinamo Zagreb to Tottenham Hotspur, 2008)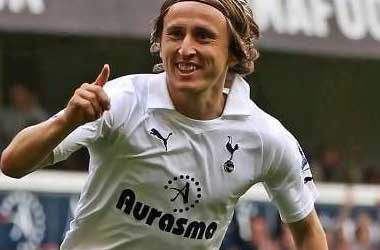 While Luka Modrić was a youth player when he was brought to Dinamo Zagreb at the age of 18 for almost free in 2003, that transfer deserves a mention as Dinamo scouts recognized Modrić's quality after several other clubs refused to sign him, and spent years grooming the small midfielder to become one of the best players in the game.
In 2008, Tottenham Hotspur bought Modrić for £16.5m, equaling the club transfer record – and we can even call that transfer a bargain. Players have been bought for more in Premier League, and have done much less. The Croatian wizard midfielder played 160 matches for Spurs, and then left for Real Madrid in 2012 for a fee of around £30m.
Spurs made money, joined the top English clubs after a long period of mid-table finishes, and now they're a stable club that has elite English talent. All that was made possible by one transfer in summer 2008.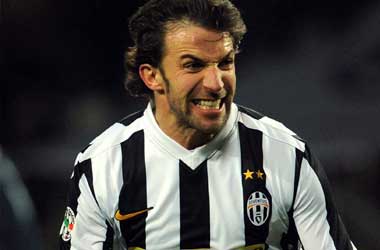 #7 Alessandro Del Piero
(Padova to Juventus, 1993 for €700,000)
Del Piero was 19 when Juventus paid some €700,000 to bring him in from Padova and he had already played 14 matches for his first club.
The rest is history, as Del Piero went on to become the mainstay of Juventus and of the Italian national football team for the next two decades.
He scored 208 goals in 513 appearances for Juventus, 27 goals in 91 appearances for Italy, and won 6 Serie A titles, 1995-96 Champions League, and the 2006 World Cup. Statistics don't tell the whole story of this midfield maestro and possibly one of the most talented players to ever play the game.
We can't rank Del Piero among the absolute top bargains though as he was a young player after all, and Juventus deserves a lot of credit for his development, he wasn't brought in as a complete player.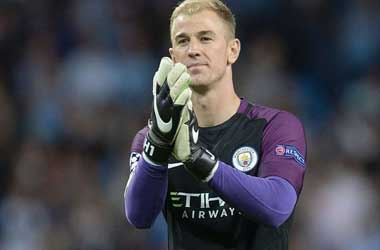 #6 Joe Hart
(£600,000 Shrewsbury to Manchester City, 2006)
It later turned out Joe Hart is not such a great goalkeeper, at least if you ask Pep Guardiola who forced the England #1 out of the club, but Manchester City got a world class English goalkeeper for a fee of £600,000 and it must be noted that it's been decades since an English goalkeeper could call himself world class. Hart recorded almost 100 clean sheets in over 350 appearances for City, and is responsible for carrying the club from mediocrity to Premier League titles.
That, and the hundreds of millions the new owners poured in – but Hart was an element of stability at the most important position on the pitch.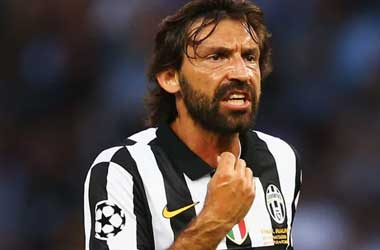 #5 Andrea Pirlo
(Free Transfer Milan to Juventus, 2011)
Andrea Pirlo reached the age of 32 and AC Milan decided they no longer need the aging playmaker, and decided to let him go for free after 10 seasons at the club. Juventus – led by Antonio Conte – were quick to react and signed the veteran for free.
As it turned out, Pirlo was no longer a good material for a trequartista, but Conte found him a new role as a deep-lying playmaker, and Pirlo became one of the best players in the world – better than he ever was. He played 5 seasons for Juventus, making 164 appearances, and winning four successive Serie A titles.
He also led the Italian national team in his deep-lying playmaker role and was regarded as the best player in the world at the time.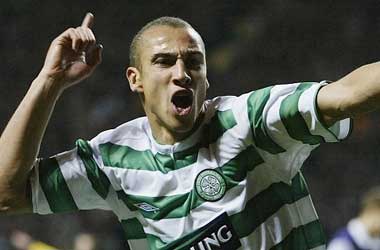 #4 Henrik Larsson
(£500.000 Feyenoord to Celtic, 1997)
It's a unique transfer as Henrik Larsson almost singlehandedly started an era in which a club outside the top leagues competed for European trophies.
Eventually Celtic didn't manage to actually win a trophy but were runners-up in the UEFA Cup in 2002-03.
It's incredible that Celtic only paid £500.000 for the player who had already won the bronze medal with Sweden in 1994 World Cup (he scored 1 goal as he was substitute to Brolin and Dahlin), and the player was aged 26 at the time of transfer to Celtic. Larsson scored 174 goals in 221 appearances during his seven seasons in Glasgow, carrying the entire club on his shoulders, and then left for Barcelona as a veteran. This is yet another bargain – as Barcelona got Larsson for free.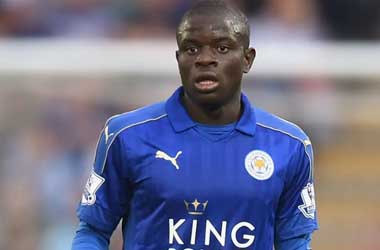 #3 N'golo Kante
(£5.6m Caen to Leicester, 2015)
There was a substantial fee involved in the transfer of N'golo Kante, £5.6m, but for an English club in 2015 that was peanuts.
That's how much they spend on squad players who rarely or never get a shot at the first team.
But Kante was something special, and turned out to be a trophy winner, as he first won the most unlikeliest of trophies when Leicester City spectacularly won the Premier League immediately in 2015-16, then won the same trophy with Chelsea in 2016-17, and won the World Cup with France in 2018.
Claudio Ranieri deserves the credit for this transfer.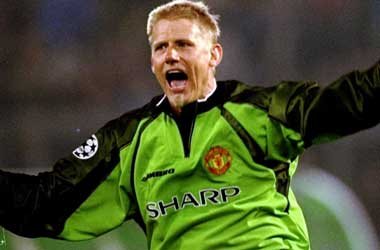 #2 Peter Schmeichel
(£500,000 Brondby to Manchester United, 1991)
Peter Schmeichel wasn't a free transfer, but was almost free.
Manchester United paid only £500,000 to bring him in from Brondby, and apparently not even the Danish club realized what kind of talent they have on their hands. Alex Ferguson did, and had the services of one of the best goalkeepers of all time for eight seasons, and Schmeichel won the Champions League, five Premier League titles and three FA Cups.
Ferguson later called this transfer the "bargain of the century". While you may think this was a transfer of a young player, it was anything but that.
Schmeichel was 27 at the time of the transfer to Man United.
Bonus fun fact: his full name is Peter Boleslaw Schmeichel, as his father is Polish and his mother Danish.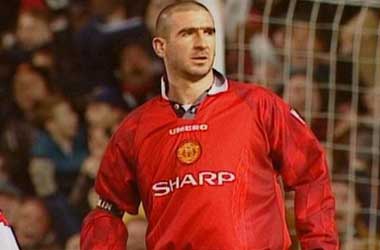 #1 Eric Cantona
(£1.2m Leeds to Manchester United, 1992)
In retrospect, it's incredible that Eric Cantona only cost Alex Ferguson £1.2m to bring in from Leeds in 1992, at age 26. Add Schmeichel to this list, as well as signing Ryan Giggs on his 14th birthday in 1987, and Ferguson only spent £1.7m to get the three possibly best players he had during his time as the manager of the club. Ole Gunnar Solskjær was also signed for £1.5m and spent the next ten years scoring goals for Ferguson and is now in the hot seat at Old Trafford. The other clubs were spending a lot of money but Manchester United were winning trophies, which only goes to show you can't replace a good scout eye by splashing money. Oh, Ferguson is also the guy who signed Cristiano Ronaldo for £12.4m.
So if there was ever any question on who's the best manager when it comes to picking bargains, it's most definitely Sir Alex Ferguson, and only Arsene Wenger managed to repeatedly bring in bargains. The other cases were all one-off examples of either superb scouting or perhaps luck. These two Premier League managers did it all the time.