NFL Stadiums — Ranked From Worst to Best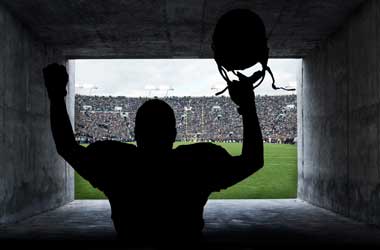 Most NFL fans adore the stadium where their favorite team plays. And why shouldn't they?
On game nights, these sports venues usually buzz with positive energy, which is why tens of thousands of supporters choose to pay north of $100, just to witness this spectacular atmosphere.
Still, some stadiums leave a lot to be desired. Their uncomfortable seats, long restroom lines, and terrible food are the reason why numerous fans choose to watch their teams' games at home instead.
That is why I have decided to make an NFL stadium guide to let you know what you should expect in advance.
All 30 of them have been ranked from worst to best. So, if you are a football enthusiast who enjoys watching NFL matches live and making a small bet, feel free to check out my list!
30. FedEx Field — Washington Football Team
Opened: 1997
Capacity: 82,000
Originally named Jack Kent Cooke Stadium, FedEx Field is located in Prince George's County, Maryland. It's the home of the Washington Football Team, formerly known as the Redskins. From 2004 to 2010, this stadium had the largest capacity in the NFL — 91,000. Unfortunately,  due to low demand, thousands of seats have been removed since then.
29. Bills Stadium — Bills
Opened: 1973
Capacity: 71,608
This stadium is located in Orchard Park, New York. Its current name has been in use since 2020. The stadium has been renovated twice — in 1998 and 2013, but it's not very fan-friendly. Namely, the fans often say that it is not aesthetically pleasing and it doesn't have enough restrooms. Still, it's a very popular venue, where different events, such as college football or concerts, are often held.
28. TIAA Bank Field — Jaguars
Opened: 1995
Capacity: 69,132
The current stadium was built on the site of the old Gator Bowl Stadium. It's located in Jacksonville, Florida and the stadium's name is only two years old. The TIAA Bank Field hosted the Super Bowl XXXIX in 2005.
27. Hard Rock Stadium — Dolphins
Opened: 1987
Capacity: 65,326
This stadium has changed its name six times until finally settling on Hard Rock stadium in 2016. It's located in Miami Gardens, a city north of Miami. Even though this stadium has hosted six Super Bowls so far, it's positioned so low on my list as it is simply too plain.
26. Bank of America Stadium — Panthers
Opened: 1996
Capacity: 75,523
The stadium is located in Charlotte, North Carolina and it was first called Ericsson Stadium. Interestingly, the site was not originally intended for football but for soccer. Bank of America stadium has already been renovated three times. Unfortunately, it still lacks a modern feel.
25. Paul Brown Stadium — Bengals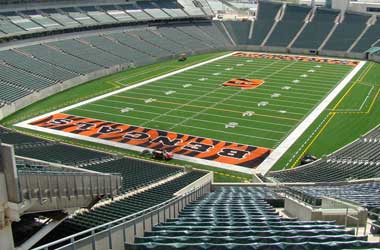 Opened: 2000
Capacity: 65,515
This stadium is located in Cincinnati, Ohio. The site is also used for college football and annual concerts.
Even though it offers affordable tickets, many fans and experts still find it lackluster, thanks to its location and atmosphere. 
24. Raymond James Stadium — Buccaneers
Opened: 1998
Capacity: 65,618
The Ray Jay stadium is located in Tampa, Florida. The seating capacity can be extended to 75,000, which is great because the Super Bowl LV will be held there in 2021. Even though the atmosphere at Raymond James Stadium is far from perfect, there is a feature that makes visiting this venue unique. Namely, there is a pirate ship located behind sections 146-150, which fires cannons every time the Buccaneers score. 
23. FirstEnergy Stadium — Browns
Opened: 1999
Capacity: 67,895
The stadium is located in downtown Cleveland and it's also used for high school football, soccer, and concerts. Even though it has been renovated recently, the stadium does not have a major fan appeal due to the teams' struggles.
22. Nissan Stadium — Titans
Opened: 1999
Capacity: 69,143
Initially named Adelphia Coliseum, this stadium is located in Nashville, Tennessee. Since then it has changed its name twice, landing on Nissan in 2015. Even though this stadium lacks modern amenities, fans are likely to flock to it in large numbers if the Titans manage to keep their momentum going.
21. M&T Bank Stadium — Ravens
Opened: 1998
Capacity: 71,008
The stadium is located in Baltimore, Maryland, and it's currently operating under its third name. It's definitely not the best stadium in the NFL but it has a certain charm that is hard to ignore. It is also used for college football, soccer, lacrosse, and concerts. 
20. Levi's Stadium — 49ers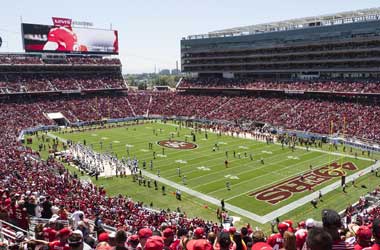 Opened: 2014
Capacity: 68,500
One of the youngest stadiums in the NFL, the Levi's stadium, is located in Santa Clara, California. It's 40 miles outside San Francisco, so it's location isn't the greatest. Still, it was visited by a huge number of fans when it hosted the Super Bowl 50 in 2016.
19. Soldier Field — Bears
Opened: 1924
Capacity: 61,500
The oldest stadium on this list is located near downtown Chicago, Illinois. It's also the home of Chicago Fire FC. It went through major renovations in 2002, after which it became a National Historic Landmark. It's location is perfect for all the Bears fans, Still, it's unlikely it will host a Super Bowl any time soon due to its low capacity.
18. Gillette Stadium — Patriots
Opened: 2002
Capacity: 66,829
The Patriots' stadium is located in Foxborough, Massachusetts, which means that fans from Boston have to drive for 28 miles if they want to enjoy this stadium's atmosphere. It's also used for lacrosse, hockey, and college football. 
17. Ford Field — Lions
Opened: 2002
Capacity: 65,000
The stadium became more modern and fan-friendly after its renovation in 2017. Its location is perfect for hardcore fans, as it's in Downtown Detroit. It's used for many major events, including Super Bowl XL in 2006.
16. Lincoln Financial Field — Eagles
Opened: 2003
Capacity: 69,596
The stadium was renovated and expanded between 2013 and 2014, making it suitable for many other sporting events. Nicknamed the Link, it's one of the most underrated sports grounds in the league. 
15. MetLife Stadium — Giants and Jets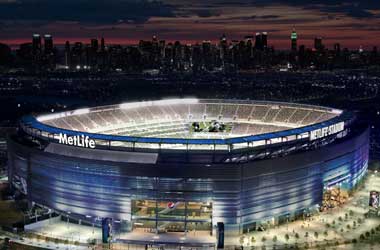 Opened: 2010
Capacity: 82,500
MetLife, a stadium shared by the Giants and Jets, is located in East Rutherford, New Jersey. Super Bowl XLVIII was played there and it was the first time the finals were held in the New York metropolitan area.
14. Empower Field at Mile High — Broncos
Opened: 2001
Capacity: 76,125
Commonly known as Mile High, the stadium is located in Denver, Colorado. Many NFL games and playoffs are played there, and it's also used for notable soccer events. This stadium is special because the fans can enjoy the picturesque mountain view while watching the games.
13. NRG Stadium — Texans
Opened: 2002
Capacity: 72,220
This stadium with a retractable roof is located in Houston, Texas. It has hosted the Super Bowl twice — 2004 and 2017. Many other notable sporting events and concerts have been held there as well.
12. Mercedes-Benz Superdome — Saints
Opened: 1975
Capacity: 73,208
The Superdome is located in New Orleans, Louisiana. It's a staple among NFL stadiums, especially because of its location and history. It has hosted seven Super Bowls, the most recent one being Super Bowl LI.
11. Lucas Oil Stadium — Colts
Opened: 2008
Capacity: 67,000
The Luke hosted Super Bowl XLVI, along with many other notable sporting events and concerts. It's located in Indianapolis, Indiana. Although its capacity is slightly limited, it has a retractable roof and its location is top-notch.
10. Heinz Field — Steelers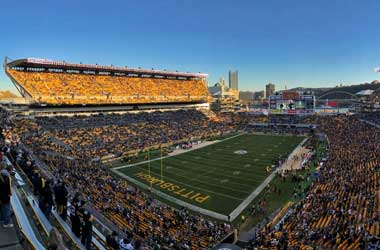 Opened: 2001
Capacity: 68,400
The stadium is located in the North Shore neighborhood of Pittsburgh, Pennsylvania. It was renovated in 2007 and expanded in 2015.
The traditional gold and black colors of the Steelers that the stadium is filled with make the whole venue quite charming.
9. State Farm Stadium — Cardinals
Opened: 2006
Capacity: 63,400
The stadium was renovated twice, in 2014 and 2017, which is how it has gained a slightly futuristic look. It's located in Glendale, Arizona and it hosted the Super Bowl in 2015. The Cardinals' stadium will also be the location for Super Bowl LVII in 2023. 
8. Mercedes-Benz Stadium — Falcons
Opened: 2017
Capacity: 71,000
This stadium replaced the outdated Georgia Dome as the Falcons' home. It is located in Atlanta, Georgia. The Falcons hosted Super Bowl LIII in 2019 in a contemporary and fan-friendly environment.
7. Arrowhead Stadium — Chiefs
Opened: 1972
Capacity: 76,416
The stadium located in Kansas City has undergone three renovations. It has also been expanded twice, in 1995 and 1997. Interestingly, it's the venue where the Chiefs fans broke the Guinness World Record for the loudest outdoor sporting fans. 
6. AT&T Stadium — Cowboys
Opened: 2009
Capacity: 80,000
Since everything is bigger in Texas, so is this stadium located in Arlington. It's also referred to as Jerry World and its standing capacity is 105,000. It hosted Super Bowl XLV in 2011, and it was home to many other major sporting events. 
5. U.S. Bank Stadium — Vikings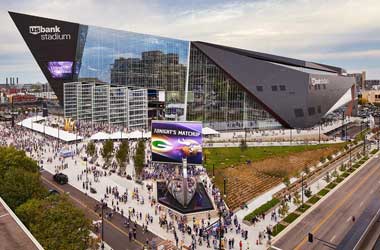 Opened: 2016
Capacity: 66,655
One of the most modern stadiums in the NFL is located in Minneapolis, Minnesota.
This enclosed stadium hosted Super Bowl LII in 2018 and it was praised for its functionality and appearance. 
4. Allegiant Stadium — Raiders
Opened: 2020
Capacity: 65,000
The Raiders have recently changed their home. Now, they play at Allegiant Stadium in Paradise, Nevada, as it is much more modern and tech-savvy. Unfortunately, it was under construction for three years, and NFL games are yet to be played here.
3. SoFi Stadium — Rams and Chargers
Opened: 2020
Capacity: 70,240
This stadium is part of an entertainment complex in Inglewood, California. It's shared by the Rams and Chargers. It's considered to be the most contemporary stadium of all in the NFL.
2. CenturyLink Field — Seahawks
Opened: 2002
Capacity: 69,000
Located in Seattle, Washington, this stadium is always filled with the most enthusiastic crowd in the NFL.
In fact, in 2017, the Seahawks fans tried to break the Guinness World Record for the loudest crowd roar at an outdoor stadium, topping their own record from 2013. Apart from the NFL games, it hosts other notable sporting events, as well.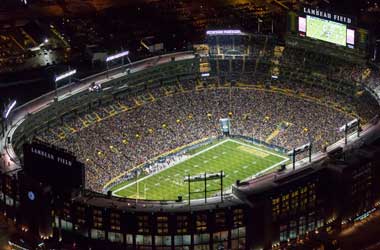 1. Lambeau Field — Packers
Opened: 1957
Capacity: 81,441
If you had to choose only one NFL stadium to visit, it should be this one. Located in Green Bay, Wisconsin, the Lambeau Field went under two long renovations and nine expansions.
Its fans have some of the best traditions in the NFL.
However, it has never hosted the Super Bowl due to the unfortunate weather conditions in Wisconsin.