Gambling Scandals That Shook the Entire Industry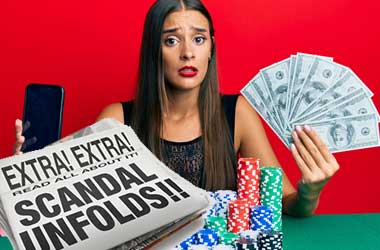 Casinos are the perfect place where people try their luck and put their skills to the test. The inevitable part of casinos is that, at some point, your luck will run out, and you'll lose. While some people have come to terms with that, others simply couldn't let it go. Yeah, losing sucks; we all know. That's why some people decided to take luck out of the equation and make up their own rules.
When I think of casino heists, I usually imagine great masterminds from Hollywood movies, such as Ocean's 11. But in reality, the biggest heists happen right under your nose by an innocent-looking person. Over the years, casinos all over the world suffered significant losses not because people got lucky but because they became way too smart.
That's why I decided to tell you more about some of the biggest cheating scandals that happened in casinos and left everyone speechless.
Tommy Glenn Carmichael and Rigged Slot Machines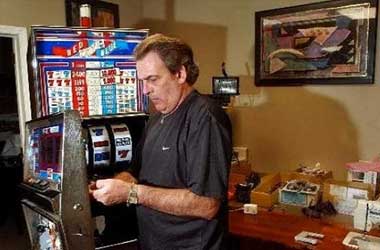 For more than four decades, Tommy Glenn Carmichael has been terrorizing land-based Strip casinos with his advanced cheating techniques that helped him steal millions of dollars from slot machines.
Even though he was caught and arrested more than once, he would always return and tweak his methods. One of his most famous inventions was the monkey's paw or the slider.
Essentially, he inserted a wire through the slot's payout chute, which would trick the machine and trigger a switch that would instantly pay out a jackpot.
When he was first arrested, his prison cell-mate was a man convicted of a similar crime. Along with one other member, they formed an infamous group that used new and almost unnoticeable tricks and methods to help them steal from casino slots. In 2001, he was arrested once again by the FBI. He spent a year in prison and served three years probation. Moreover, he was banned from entering any brick-and-mortar casino.
Louis "The Coin" Colavecchio and Fake Slot-Machine Coins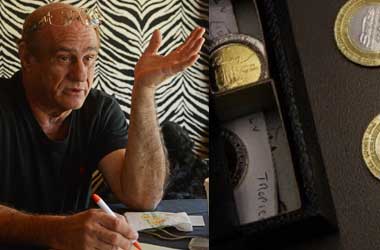 I think we can all guess why he was dubbed "the Coin". Still, it's an interesting story about a now-notorious counterfeiter who had the skill to create near-perfect replicas of slot machine coins. He used them to play in many Atlantic City casinos and win thousands of dollars.
In 1997, his luck ran out when he was arrested with 750 pounds of fake coins. He was sentenced to 27 months in federal prison.
At the time, this incident was considered the largest counterfeiting scheme that happened in the area.
You'd think he learned his lesson, right? Well, not really. In 2019, at the age of 76, Colavecchio was arrested once again for counterfeiting $100 bills while at the same time bragging about how he was going to outsmart the latest security measures. This led to his conviction and sentencing to 15 months in prison. He remains to this day the self-proclaimed "world's greatest counterfeiter"
Ron Harris and the Hidden Software Switch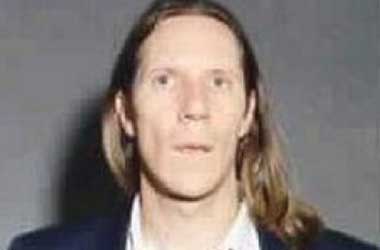 In the 1990s, Ronald Dale Harris was one of the more important people on the Nevada Gaming Control Board. He was responsible for detecting any possible glitches and writing anti-cheating software to implement in slot machines.
What people didn't know was that Ron had a side job — he was creating codes with specific switches that would trigger a machine to release jackpots.
He managed to rig 30 machines that his accomplices would play on, winning big every time. Ron continued down this road for some time, stealing thousands of dollars.
However, he got hungry and tried to pull off a big-scale heist, which led to his arrest. Today, his name is in the Nevada Gaming Control Board's black book, and he is prohibited from entering any casino.
The Notorious MIT Team and Card Counting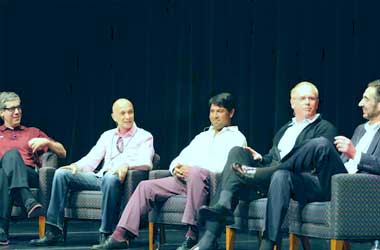 This is by far one of the most popular scandals where a group of students managed to beat casinos at their own game. There's even a movie based on the story called 21. So, if you're a blackjack fan, you've probably heard of the "card counting" technique that can help you win. However, that strategy can also get you thrown out of casinos.
Still, a group of students from MIT, Harvard, and other schools mastered this technique and used it to win millions. Ben Kaplan, the mastermind behind the entire operation, trained over 100 blackjack players. He earned more than $10 million that he kept for himself, while other winnings were split between his accomplices.
Unfortunately, the authorities caught wind of what was happening, and, one by one, Kaplan's team members were barred from entering casinos. While some passionate casino enthusiasts kept on playing, the group fell apart in 1993.
John Kane and the Glitched Video Poker Machines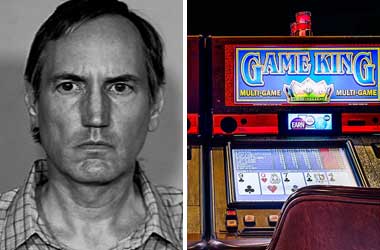 In 2009, John Kane accidentally uncovered a glitch in the Game King video poker machines that allowed him to replay the same sequence and generate huge wins. He ended up going home with $500,000 in his pocket.
Basically, the glitch made it possible for players to replay the same hand while wagering a small amount of money. Kane spent hours at video poker machines, wagering one cent at a time, which ultimately led to him triggering the jackpot and winning thousands of dollars.
Both Kane and his accomplice were arrested. However, the prosecutors couldn't justify the charges because all they did was pressing buttons on a machine, which was completely legal.
Unresolved Mystery — William John Brennan and the $500,000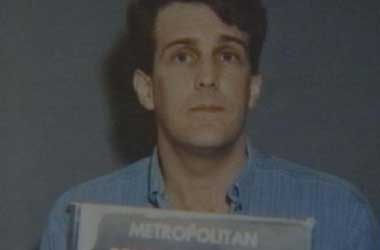 Even back in the 1990s, casinos had security cameras to oversee the entire gambling space and catch potential cheaters. However, one man outplayed the casino and disappeared with $500,000. William John Brennan was a sportsbook cashier in a Strip casino.
Essentially, his job was to round up and count all deposits at the end of the shift, but one day, he straight-up vanished from the casino with more than $500,000 worth of chips and cash. Still, what perplexed the officials was that cameras didn't pick up his exit — it's like he disappeared into thin air. The warrant for his arrest was issued, but he was never seen again. And 30 years later, the case remains unsolved.