NetEnt's Move into the USA and What Players Can Expect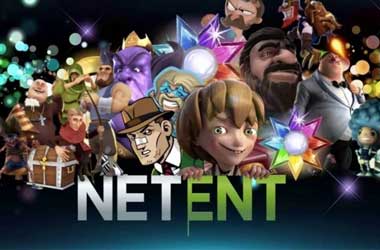 The online and mobile casino industry's phenomenal growth has led to a surge in the number of casino software providers offering their software to online and mobile casino operators worldwide. While there are a number of new entrants who have made rapid progress in this industry, there are also a few veterans who have remained at the top of the pile since their inception. One of these pioneering companies that is considered among the best in the world is NetEnt.
The enforcement of the Unlawful Internet Gambling Enforcement Act (UIGEA) in the USA in 2006 saw a number of top operators move out of this massive market. This piece of legislation was passed in Congress on 30th September, 2006 and signed into a law by President George W. Bush on 13th October, 2006. The law was controversial and the direct impact was the exit of a number of offshore operators and software providers withdrawing from the US market.
However, the controversial nature of the UIGEA meant there was active opposition to it and a number of individual states made attempts to pass legislation to legalize online gambling, one of which was New Jersey. After efforts in 2011 were vetoed by New Jersey Governor Chris Christie, renewed efforts in 2013 bore fruit with Gov. Christie signing online gaming regulation into proper legislation in February that year. The legalization saw NetEnt, one of the biggest casino software providers worldwide, establish a presence in New Jersey.
NetEnt in the USA – A Brief Look
With the developments unfolding in the US online gambling scene in 2013, NetEnt felt the time was ripe to expand operations into the North American markets of Canada and the USA. As a first step towards this endeavor it made plans to complete the licensing process in New Jersey under the leadership of Björn Krantz and go live in the US by 2015. The signing of an agreement with GameSys US LLC led to NetEnt being able to provide its games to TropicanaCasino.com, the online version of Tropicana Casino in New Jersey and then to VirginCasino.com, the other casino brand supported by GameSys US.
The integration was complete once the company received a transactional waiver from the New Jersey Division of Gaming Enforcement. While the transactional waiver amounted only to a temporary license for the period for which its licensing application was under review, it was great news nevertheless because it now enabled US casino fans to access NetEnt's high quality games at these two casinos.
That was just the beginning. The credibility and reputation that NetEnt enjoyed was enough to get a slew of top operators servicing the US market to seek partnerships and alliances to use NetEnt's software. A major breakthrough came when it signed a license agreement with Amaya in 2016, the owner of one of the biggest names in the world of online poker – PokerStars. This agreement enabled NetEnt to offer its range of desktop and mobile casino games to players through PokerStarsNJ.com.
Before that, in December 2015 it had signed an agreement for content distribution with New Jersey's Resorts Casino. As a result of this agreement, NetEnt games would be available to US players through the online casino brand of Resorts Casino itself and the online version of the Mohegan Sun Casino, which offers online gaming in New Jersey through a licensing agreement with Resorts Casino.
The same principle was applied as NetEnt entered into a customer agreement with Golden Nugget in August 2015. Under the terms of this agreement, NetEnt would be able to offer US players access to its desktop and mobile casino games portfolio through the new online casino launched by Golden Nugget in New Jersey. An even earlier agreement with Game Account Network (GAN) Plc, a UK-based company, led to NetEnt making its games accessible to US players through the Borgata online casino in the early part of 2015. This was followed by the signing of an agreement with Bwin Party.
A little later, in June 2015, NetEnt also signed a content distribution agreement with Caesars Interactive Entertainment (CIE) to provide its desktop and mobile games to its casinos. This was a significant step forward in itself as CIE is considered one of the biggest players in the online, mobile and also social gaming spaces in the USA. Even more critical, the licensing agreement was for the full suite of NetEnt's desktop and mobile casino games; players could now play the entire range of NetEnt's games by logging in to CaesarsCasino.com.
The overall result of NetEnt's setting up of an office on the basis of its penetration into the North American market can only mean one thing for the company – a further upward spike in its revenues. Slots contribute to almost 88% of NetEnt's gaming revenues, and with a superb range of slots accessible to US players at the casinos mentioned above, profits are only expected to surge skywards for NetEnt.
NetEnt in the USA – What It Means for US Players
The entry of NetEnt into the US market, specifically starting with New Jersey is like music to the ears of US online and mobile casino fans. It means they can now actually play all those high-flying slots and other games that NetEnt has been unleashing on the world for decades easily and without having to spend hours for casinos that offer these games AND accept US players. All they need to do is sign up with any of the US casinos using NetEnt software, deposit funds into their account, and get started.
Initially the number of casinos offering NetEnt games to US players was very limited – just the two-three casinos tied up with NetEnt. Slowly the numbers are accelerating and now you have quite a few operators and casino companies using NetEnt software. The interesting thing to note is that a number of these casinos operators are ones that already have an established presence in the US land-based casino industry. So it would be curious to see if these games make it to those venues as well.
As an aside, it is worth noting that NetEnt's North American expansion plan is not limited to just swamping the US market. In May 2017, it was granted approval as supplier to the British Columbia Lottery Corporation (BCLC), the sole licensed lottery and gaming operator of British Columbia. The approval was granted by the apex gaming regulator of Canada's British Columbia province, the Gaming Policy and Enforcement Branch (GPEB).