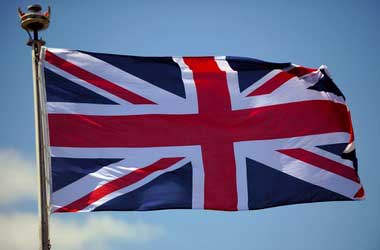 Gambling operators in the UK shelled out a record £19.6 million in fines in 2018. Most of these fines were imposed due to poor anti-money laundering practices and failing to provide better protection to problem gamblers.
The largest chunk of the money comes from online gaming firm Daub Alderney which paid out £7.1 million in penalties late last year.
The virtual gambling operator, which runs a number of top online gaming sites such as Lucky Pants Bingo and Kitty Bingo, paid fines amounting to more than a third of the combined total paid out in 2018.
The fines were paid out by Daub Alderney for failing to comply with the UK Gambling Commission social responsibility codes and for a lack of viable anti-money laundering measures.
Paddy Power Betfair, now the rebranded Flutter Entertainment forfeited £2.2 million, Casumo paid out a £5.85-million penalty while Videoslots was hit with a £1 million penalty.
Regulator Steps Up Anti-Problem Gambling Campaign
The UK gambling watchdog has doubled down on its efforts to require operators to adopt responsible gaming features and practices to cut down on the country's gambling epidemic.
The regulator has cited that plenty of online casinos still allow problem gamblers to wager large sums of money in a short amount of time, without much intervention. This directly violates gambling establishment's commitment to social responsibility codes of practice.
The agency revealed that it carried out more than 160 regulatory and criminal investigations last year. The £19.6-million in fines levied shows that the gambling watchdog has been more aggressive in ensuring that operators comply with regulations. In 2016, gambling firms were fined just £1.7 million.
Fines Barely Dent Gambling Operator Profits
However, the total collection still barely scratches the surface of the combined revenue of gambling operators. With the gaming industry declaring £14.5 billion in profits in 2018, the penalties amassed account for no more than 0.13 percent of the market's total revenue, and just 1.6 percent of the estimated amount needed to fully address gambling-related harms in the UK.
Gambling Commission chief executive Neil McArthur stated that he wants to set a trend in the UK gaming industry that ensures the welfare of its gamblers are protected at all times. One way of doing this is by being tough and coming down hard on gambling operators who fail to comply with the UKGC's gambling regulations.
Studies reveal that gambling operators collect a majority of their revenue from a relatively small group of habitual problem gamblers. Significant steps have been taken by authorities to prevent gambling establishments from preying on these vulnerable individuals like bringing in a self-exclusion system and imposing betting limits. However, these measures have not had the impact that the UKGC wanted as problem gamblers and gambling operators have found a way to bypass such restrictions.