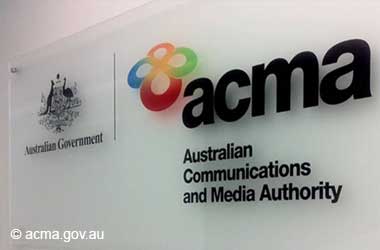 Australia has applied for its own national self-exclusion register that will help fight and control gambling addiction. The project is led by Engine Australia, the developer of the United Kingdom's GAMSTOP system. The self-exclusion register for gambling is set to be completed by mid-2022.
The register will cover all online and phone betting services, enabling customers to put a stop to their gambling practices for a particular period of time. Gamblers will have the chance to exclude themselves for 1–3 months — or even permanently — from all licensed interactive gambling services through a single process.
Horse racing and sports bettors will have the option to exclude themselves from any betting practices through their PCs and mobile devices for a minimum of one month.
Furthermore, providers will be prohibited from directly advertising their products and wagering practices to the self-excluded users.
The choice to opt for Engine Australia came 18 months after the Australian parliament passed the legislation to approve the creation of the register. The Australian Communications and Media Authority (ACMA) chose the renowned GAMSTOP developer due to its highly respected practices and status.
The operators are yet to sit down with the developer to discuss the design and rules of the register.
Neds Australia
ACMA Chair, Nerida O'Loughlin, has said that the register is expected to make a significant difference for anyone wanting to change their gambling habits. At the same time, it will complement the existing customer protection measures. She has added that if a user decides to activate the self-exclusion option, the register is then required to close the player's account, return their money, and stop any further advertising or promotion to that particular user. O'Loughlin has concluded that the register will be well designed by trustworthy developers who are behind the UK's biggest self-exclusion scheme, GAMSTOP.
ACMA will now consult the providers who will help during the process of register development. O'Loughlin has stated that the ACMA will get in touch with the people in the interactive wagering industry to talk about the design and future rules of the register. She has added that ACMA plans on working with advocacy groups and consumers to make sure the register meets users' needs. This also includes placing robust safeguards to protect users from possible threats and privacy concerns.
Naturally, while the register is going through the last stages of implementation, players can still contact their wagering providers if they're interested in self-exclusion schemes. They can also register with similar existing programs, like the one promoted by the Northern Territory Racing Commission. This Commission has been covering many large corporate bookmakers in Australia for years.
The service is expected to launch by mid-2022.