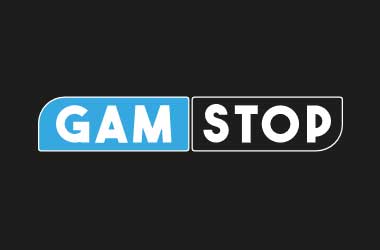 The UK Gambling Commission (UKGC) issued an instruction to all licensed iGaming operators in the country to include GAMSTOP self-exclusion services before March 31. The order was issued at the start of the year giving iGaming operators enough time to get their act together.
Some iGaming operators did not take the mandate seriously and were taken to task by the gambling watchdog. Two iGaming operators received a big surprise when the UKGC announced that it would suspend their licenses for not adding GAMSTOP. The tough decision was made by the UKGC to send a clear message to the rest of the licensed operators.
Daily fantasy sports operators Sportito and Dynamic have both had their licenses suspended immediately. The suspension for Sportito was pretty short though since the operator was able to integrate GAMSTOP quickly and get their suspension lifted. However, both operators will still be going through a thorough review of whether they can continue being UK-approved online operators even with Sportitot's quick GAMSTOP addition.
UKGC CEO Neil McArthur pointed out that the operators forced the regulator to act because of their noncompliance. The suspensions should show everyone that the regulator is serious about protecting UK players and they are now willing to do everything in their power to do so. This is especially true at a time like this when the COVID-19 crisis has a horde of UK workers stuck at home with online gambling as a major temptation.
The UKGC has been on a roll recently as it has suspended multiple licensees including Stakers Ltd and Lotteries.com for various violations.
GAMSTOP Use Urged
GAMSTOP CEO Fiona Palmer is urging gamblers who want to kick the habit to start using the free self-exclusion service. It will allow players to stop themselves from gambling by stopping access to all UK-licensed gambling sites. It will be up to the player to decide for how long with a maximum duration of five years.
GAMSTOP has been operating for two years now and its programs seem to be working. According to company data, they service around 130,000 gamblers. Most of them have chosen to use the five-year exclusion plan to stop their gambling habit. Around 42 percent of its customers are considered to be in the prime age for gambling addiction, which is 25 to 34.
However, there are still bad actors in the market. Reports from January revealed that a few shady online casinos who were licensed in Curacao were using Google AdWords to target GAMESTOP searches and then promote hacks on how to evade GAMSTOP blocking.