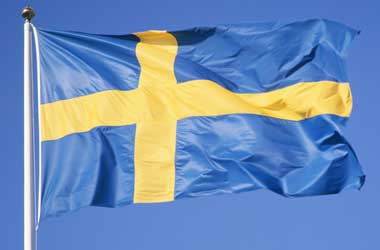 Sweden re-regulated its iGaming industry in 2019 and imposed stringent gaming regulations in a bid to protect Swedish players from being exploited.
Licensed iGaming operators were unhappy with the new regulations as they found them overtly strict but were forced to comply.
Black market operators have taken advantage of these stringent regulations and have continued to lure Swedish players to unlicensed sites as they are able to offer players a more attractive gaming experience since there are no stringent regulations to comply with.
Licensed gaming operators in the country have raised a complaint against these black listed operators and have called on the Swedish gaming regulator (Spelinspektionen) to take action. Swedish operators have said that the new regulations imposed during the COVID-19 lockdown by Social Affairs Minister Ardalan Shekarabi have made things more difficult for them but easier for unlicensed operators.
Shekarabi has submitted a proposal for the COVID-19 iGaming protocols to be extended till the first half of 2021. To ensure that Swedish gamblers were not exploited during the lockdown, the government restricted the online betting spend per week to SEK5,000. Swedish legislators are now reviewing the proposal to extend this betting cap to June 2021.
The gaming trade association in Sweden, Branschföreningen för Onlinespel (BOS) has said the aggressive gaming restrictions imposed by the Spelinspektionen has hurt licensed gaming operators and has created an opportunity of unlicensed operators to exploit Swedish players during this period.
Top gaming operators in Sweden have claimed that these new restrictions have made the self-exclusion system 'Spelpaus' ineffective as problem gamblers turn to unlicensed casinos which have no restrictions or responsible gambling measures in place.
Sweden Responds With Larsson Inquiry
The Swedish government has heard the complaints of licensed iGaming operators and has appointed the Director General of the Swedish Chamber of Commerce, Gunnar Larsson to launch a special investigation into black market operators in the country and come up with measures on how this can be stopped.
Shekarabi confirmed that Gunnar Larsson will spearhead this investigation to find out what are the obstacles that are preventing Spelinspektionen from cracking down on black market operators. Spelinspektionen had earlier claimed that it does not have the authority and proper tools to put an end to black market operators.
Larsson and his team will also have to come up with solutions on how Sweden can put an end to black market operators and provide better protection to Swedish players.