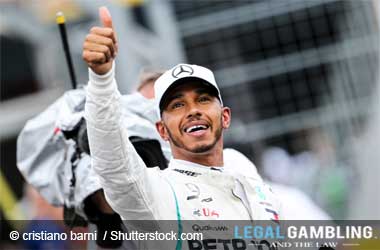 When F1 legend Lewis Hamilton continued to avoid re-signing with Mercedes, there was speculation that Hamilton might be thinking about switching teams.
Hamilton has been with Mercedes since 2013 and many expected him to complete this F1 career with Mercedes.
However, Hamilton continued to push off signing his contract with Mercedes due to different reasons. Media reports suggested that the British driver was looking to get a bigger paycheck from Mercedes while some suggested he was looking for a new home.
Mercedes confirmed this week that Lewis Hamilton finally signed their contract.
However, Hamilton has only signed a 12 month contract which suggests that he might retire at the end of 2021 or look for a new team should he decided to continue his F1 career. Reports suggest that Hamilton was initially pushing for a £40 million a year contract with Mercedes.
Autosport
However, Mercedes Boss Toto Wolff who has a good relationship with Hamilton managed to talk him out of his £40 million a year requirement, explaining to him that F1 teams have suffered financially in 2020 due to COVID-19.
Wolff explained that the Mercedes family consisted of over 2,000 employees and all of their needs had to be taken into consideration, not just Hamilton and Valtteri Bottas who are the two top drivers at Mercedes.
Hamilton dropped his demands to £30 million a year which Mercedes was willing to meet for 12 months. Hamilton who is now 37 years old, has not said anything on social media so far regarding renewing his deal with Mercedes for 12 months.
Mercedes Looking At Younger Drivers
Hamilton will look to win a record 8th F1 championship this season after equalling Michael Schumacher's record . He has been phenomenal for Mercedes and one would have imagined that they would be eager to keep him on for as long as possible. However, the 12 month contract is reported to be a mutual contract as Mercedes is apparently looking at younger drivers in 2022.
Media reports suggest that Mercedes will look to target Max Verstappen from Red Bull and sign him for 2022. Mercedes will also look to give young George Russell more exposure in 2022. The 22 year old showcased his skills at the Sakhir Grand Prix when Hamilton dropped out due to COVID.
Mercedes will look to get Verstappen and Russell partner for the 2022 season.