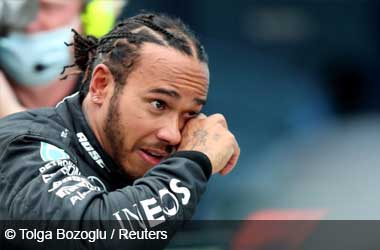 Lewis Hamilton has been signed to Mercedes since 2013 and the partnership has worked fabulous well for both parties since then. Hamilton is by far the most successful Formula One driver since the great Michael Schumacher and his success has bode well for Mercedes.
Hamilton had another successful year with Mercedes in 2020 and ended up breaking quite a few records. Hamilton point tally this season was an all-time record at 413 and such was his dominance that he finished 87 points ahead of second place finisher Valtteri Bottas.
The Brit ended up winning his 7th F1 championship in 2020 and in doing so equalled the record held by Michael Schumacher.
Hamilton admits that he feels young as ever and does not have any plans to retire. If he continues his great run, he could end up setting some records on the F1 circuit that are going to be hard to beat.
The GP Debate Show
Hamilton has come to the end of his contract with Mercedes and initially it was a given that he was going to resign with the company. Hamilton has expressed in the past that he has a good relationship with Mercedes and would like to finish his career with them. However, Hamilton has been putting off resigning with Mercedes for the last couple of months.
F1 fans expected Hamilton and Mercedes to renew their partnership before Christmas of 2020 but it did not happen. Hamilton turned 36 earlier this week and for the first time in a long time has not been signed.
Will Hamilton Sign With Another Company?
Did Hamilton have a change of heart and is he looking to head elsewhere. Mercedes head Toto Wolff who has a good relationship with Hamilton is not too concerned as he believes that Hamilton will not only sign with the company but also finish his career at Mercedes.
There are rumours that Hamilton is in talks to sign a £40 million a year contract with Mercedes. Just to give you an indication of how far ahead Hamilton is in terms of a financial contract, his teammate Bottas signed a one year contract in August 2020 with Mercedes valued at £8 million.
The longer it takes for Hamilton to sign, the more interested other companies will be in signing the F1 star even if it means paying a bigger fee.
Can Hamilton Break Schumacher's Title Record and Win His 8th Championship? Get the lastest Formula One Odds here