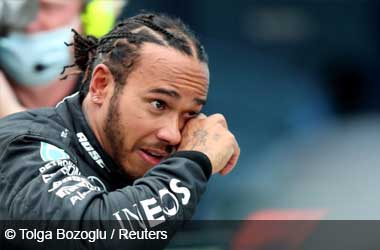 Lewis Hamilton went into the Turkish Grand Prix knowing that a win would enable him to win a record breaking 7th Formula One Championship. The Brit played down things in the lead up to the race as he did not want to put himself under extra pressure.
However, like a true champ, the pressure brought out the best in him and saw him secure another first place podium finish. Hamilton is now tied Michael Schumacher for winning the most F1 Championships.
Hamilton already surpassed Schumacher's record (91 wins) for the most number of F1 wins. The British great broke that record in last month at the Eifel GP and has now notched up 94 F1 wins.
There were many F1 pundits who thought Schumacher's record of 91 wins would never be broken but Hamilton has not only surpassed the record but looks like he is going to take it past 100 and make it very difficult to surpass.
This is because Michael Schumacher will never race again as he is paralyzed after a tragic skiing accident in the French Alps in 2013. Sebastian Vettel is in third place but way behind both Schumacher and Hamilton as he has only 53 F1 wins.
The debate as to whether Schumacher or Hamilton is the greatest F1 driver in the history of the sport will continue for a little while longer. However, Hamilton made a strong statement after his win and said that he feels like he is just starting out and is in great shape to continue racing.
Hamilton has managed to achieve these record feats in 264 F1 appearances while Schumacher took 308 appearances to set his records. Given his dominance of the F1 circuit, the 35 year old could end up racing for another two to three years and establish new records that establish him as the very best to ever do it.
Hamilton Set On Creating New Records
His biggest rival on the F1 circuit, Sebastian Vettel congratulated Hamilton and said it was great to see him creating history. That's exactly what Hamilton intends to do in the coming year as he continues his winning partnership with Mercedes.
Hamilton was very emotional after his win and said it was unimaginable to think that he had won 7 F1 Championships. He said he looked forward to setting new records & and an 8th Title with Team Mercedes.