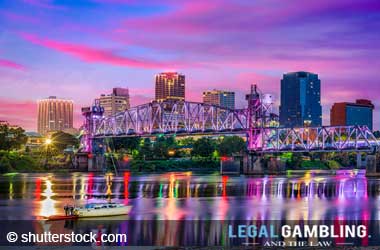 Summary
September's $21.18m in bets easily outpaced the previous record of $12.6 million in June 2022.
Saracen Casino saw the most wagers at over $10.4 million.
Officials expected an increase due to football season.
Sports betting is booming in Arkansas. The state has hit a new record handle in September, with a total of $21.18 million wagers placed.
The Arkansas Department of Finance and Administration reported the increase, a total that easily outpaces the $12.6 million record handle from June 2022.
Details of September's Sports Betting Earnings
The Saracen Casino in Pine Bluff was the most successful operator in September, with over $10.4 million in bets placed. The casino saw the majority of its wagers placed online with $9.54 million bet across mobile devices.
Spokesperson for the Arkansas Department of Finance and Administration, Scott Hardin, commented that officials expected the sports bets to increase for the state as football season began. However, the record-setting total was a complete surprise and amazingly surpassed the previous record by over $8 million.
The Administration reported a daily betting average of just over $700,000. The month also did well when compared to August. The previous month recorded just over $10.1 million in wagers. September outpaced this number by over $11 million.
Booming Industry for Arkansas
Sports betting is doing considerably well for Arkansas, an industry that has only been operational for a little over three years. Sports betting was first launched in July 2019 but was limited to casino wagering only. Online options were not permitted at that time.
The boom then happened as the state opened to online gaming. A legal change was made earlier this year to allow online or mobile app betting. Since the industry first launched, over $200 million has been wagered on sports. Over $3.2 million has been paid in taxes.
The industry has come a long way since it first began. In the first month of physical casino betting, operators generated under $500,000 in bets. By the following February, bets were already up over $4 million.
The influx here recently is due to online betting options. Players would much rather wager online than travel to a casino to place a bet. The convenience of mobile betting is the main reason why players prefer it. The option takes just seconds to complete without the need to travel to a second location to wager.
It will be interesting to see if the momentum will continue for sportsbooks in Arkansas as the year comes to a close. There are still a few months remaining and the NFL season is in full swing. It would not be surprising to see similar totals in October and into November, or perhaps even larger numbers.