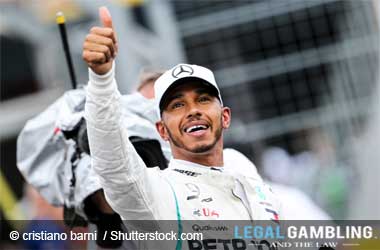 The Turkish Grand Prix will take place on Sunday, Nov 15 at Istanbul Park and it is quite likely that Brit Lewis Hamilton will be officially named as the F1 Champ once again. If Hamilton clinches the F1 championship in Istanbul, it will be his third consecutive F1 championship win and his 7th F1 championship in his career.
We said it is quite likely that Hamilton could be crowned the F1 champ on Nov 15 because there are a couple of scenarios that need to play out. If Hamilton ends up winning the Turkish Grand Prix, he will automatically win the F1 Championship. However, if he does not win the championship, he needs to ensure that his Mercedes teammate Valtteri Bottas does not beat him by more than 7 points.
This is not because Bottas and Hamilton are having a tight race on the leaderboard. Quite the opposition, Hamilton has been dominant again this season with 9 wins and 11 podium finishes to sit comfortably on top of the leaderboard with 282 points. Bottas is in second place with 2 wins and 10 podium finishes with 197 points on the board.
F1/E Reviews
Even if Bottas manages to beat Hamilton by 7 points at the Turkish Grand Prix, it will only delay the inevitable as it is already a given that Lewis Hamilton will win his 7th Grand Prix Championship in 2020.
This has been another incredible year for the 35 year old who has surpassed F1 legend Michael Schumacher (91) to have the most number of F1 wins till date (93). Hamilton plans to continue to race for Mercedes next season and given his dominance, he could soon set the bar really high and notch up over 100 F1 wins.
Black Lives Matter
Hamilton is aware that he is on the brink of winning his 7th F1 Championship on Nov 15 but said he was not thinking about F1 Championships or records and just taking it as another race.
Hamilton who has been an avid supporter of the Black Lives Matter (BLM) movement all season, said that winning another F1 Championship will definitely be special but it will not compare to the satisfaction that he has had this season campaigning for BLM and making a statement on the F1 circuit that equality matters!