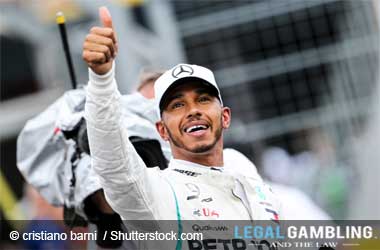 Brit Lewis Hamilton went into the Eifel Grand Prix on Sunday, October 11 knowing that a win at Nurburg, Germany would help him tie the record of the most number of F1 wins in the history of the sport which was held by the legendary Michael Schumacher.
Hamilton has dominated the F1 circuit for a number of years and he showed his class yet again at Nurburg by winning in style after Valtteri Bottas had to pull out after running into engine trouble. With this win, Hamilton now has 11 wins this season and 17 podium finishes.
Hamilton has a total of 413 points and sits at the top of the points table. In second place is his Mercedes teammate Bottas who has 4 wins and 15 podium finishes this season with 326 points. In third place, is Red Bull's Max Verstappen who has 278 points with 3 wins and 9 podium finishes.
The F1 Debate Show
While 2020 has proven to be a troublesome year for a long of people around the world, it's been a good year for Lewis Hamilton and his Mercedes crew as they are all set to win another F1 Championship.
Hamilton Elated At Tying Record With Schumacher
The 35 year old Hamilton was present with Schumacher's famous red helmet after the race by Michael Schumacher's son Mick Schumacher. Hamilton said he grew up admiring and idolizing Michael Schumacher over the years as he watched the German F1 star set record after record over the years and show amazing consistency with his Ferrari team.
Hamilton admitted that he never thought that he would one day draw equal with his old and register the most number of F1 wins. To give you a small comparison between the two, Schumacher hit 91 F1 wins at the start of his 247th F1 race while Hamilton hit 91 F1 wins at the start of his 261st F1 race.
The gap between the rest of the other F1 drivers and Hamilton and Schumacher is huge. After Schumacher and Hamilton, sits Sebastian Vettel in with 53 wins and Alain Prost with 51 wins. Lewis Hamilton has no plans to retire anytime soon and given his dominance on the F1 circuit, it is just a matter of time before he passes Schumacher and looks to push it past 100 F1 wins.