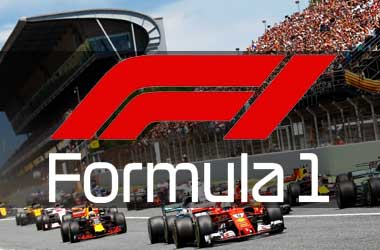 The Formula One World Championship returns to the world-renowned Nürburgring for the Eifel Grand Prix, which will mark the 11th race of the season, and the first time in six years, F1 will return to the Nürburgring track.
The race will carry additional importance for the reigning Formula One World Champion, Lewis Hamilton, who could match Michael Schumacher's all-time record of 91 race victories on the German soil.
The weekend race will also feature F1 debuts of current F2 leaders in Callum Ilott and Mick Schumacher, who will drive fort Haas and Alfa Romeo, respectively, albeit only in FP1.
Ahead of the race, there are a few key points we have to take into consideration.
First of all, the layout of Nürburgring track, which features very few slow corners and several fast straights, will likely benefit Ferrari. However, we also have to consider the weather forecast, which indicates the race could be hit by rain showers. That will effectively produce cold track temperatures and tough conditions for all drivers.
In the event of a wet race, the team to watch will be Racing Point, who tend to struggle in wet conditions, albeit it's safe to assume their Mercedes power unit could help them negate some of the issues. Despite all the variables that the upcoming race might introduce, the spotlight will once more be on Hamilton as he looks to win his seventh race of the season and extend his lead in the driver standings.
Best Sports Betting Site For Eifel GP 2020
Last Race: Russian Grand Prix
The Russian Grand Prix served us with quite a chaotic race, which culminated with a surprise triumph from Valtteri Bottas. The race was overshadowed by crashes of Carlos Sainz and Lance Stroll, as well as Hamilton's 10-second penalty, which played a pivotal role in Bottas' success.
The driver who benefited the most from Hamilton's penalty, however, was Max Verstappen, who finished the race +7.729s behind Bottas and 15s ahead of the Brit. Sergio Perez and Daniel Riccardo rounded out the top five with +30.558s and +52.065s, respectively.
Despite Hamilton's failure to win his second consecutive race of the season, the Brit is still entering the upcoming race as the man to beat. However, with a high chance of unfavorable conditions and a relatively unknown track with many tricky sections, we should not exclude the possibility of another upset win and stronger performances from underdogs.
Nürburgring
Drivers To Watch Out For
* Odds have been provided by Bwin and are accurate as of 08/10/2020
Lewis Hamilton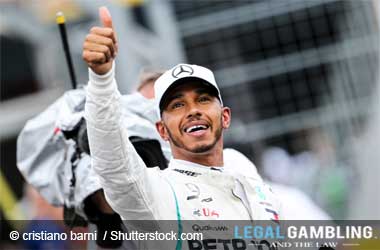 Lewis Hamilton is traveling to Germany with six wins under his belt on top of two podium finishes from 70th Anniversary Grand Prix (second) and the Russian Grand Prix (third). Despite his lack of success in Russia, Hamilton is still the odds-on favorite, which is not surprising considering how the only races he did not win were the races where he either made a mistake or got hit with a penalty.
What's more, this race will hold additional importance for the Brit, who would match Schumacher's record of 91 wins, which should add a bit more motivation for Hamilton to deliver. The odds clearly reflect that, seeing how Hamilton is priced as a huge favorite over his teammate Valtteri Bottas and Max Verstappen.
The betting odds, however, should not surprise anyone since this was the usual sighting in all of the races so far this season.
In the last Grand Prix at this track (2013), Hamilton took the pole but managed a rather disappointing fifth-place finish in what eventually turned out to be a losing season for both Hamiton and the constructor.
Odds to win: 1.50
Valtteri Bottas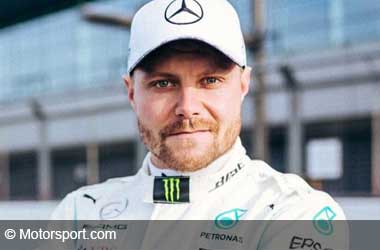 Bottas picked up his second win in Sochi after his triumph in Austria on the opening day of the season. Besides his two wins, Bottas also achieved six podium finishes, including three silver and three bronze medals.
The last time Bottas raced on this track (while still driving for Williams-Renault in 2013), the Finn managed a rather poor 17th-place finish. However, it's more than fair to say his chances to win are significantly higher this year.
Odds to win: 4.00
Max Verstappen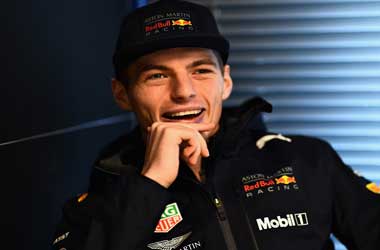 Besides the Mercedes drivers, "Mad Max" is the only other driver deemed as a potential winner in Germany, which again is not too shocking.
Throughout the 2020 Formula One World Championship season, it was either Verstappen, Bottas or Hamilton who were the main contenders for top spots, and they rarely disappointed. Out of 10 races, the trio claimed all the podium spots in six races, with the only exceptions being the Austrian, British, Italian and Tuscan races.
Verstappen's only win this season came at the 70th Anniversary Grand Prix at Silverstone in August, where he claimed his seventh podium in 10 races. Even though Verstappen failed to show up in three other races, the Dutchman has established himself as a serious threat for the Silver Arrows' drivers and will remain as the driver to watch if either of the two fails to show up.
Odds to win: 5.00
Dark Horse: Sergio Perez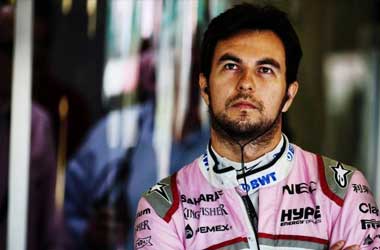 The gap separating the dominating trio and the remainder of the field is rather massive in both this season's results and, consequently, in the betting odds. The first driver behind Verstappen, Bottas and Hamilton is Racing Post's Sergio Perez, who put up his best performance of the season in Russia (fourth) and hopes to claim his first W this weekend at Nürburgring.
In the latest iteration of an F1 race at Nürburgring, Perez finished eighth, +38.306 behind Sebastian Vettel and 32.476s short of reaching a podium finish. Like Bottas, however, it's fair to say Perez's chances to finish among the top drivers are significantly higher this year compared to six years ago.
Odds to win: 51.00
Our prediction
We could go on to list all the things that could help Hamilton's win this weekend, but it's much easier to list all the things that could oppose his chances, which are zero to none. While anything can and usually does happen in a race, it's fair to say that if we follow the natural order of how things should work out, there is no driver than can defeat Hamilton as he looks to solidify his name in the F1 Hall of Fame.
While we have spoken about Ferrari's chances on the track, we are not ready to believe the Prancing Horses should be considered for a strong finish, namely due to their lack of success this year. Ferrari drivers were nowhere to be seen in the top five since Charles Leclerc's fourth-place finish at the 70th Anniversary Grand Prix, and we don't expect that to change in Germany.