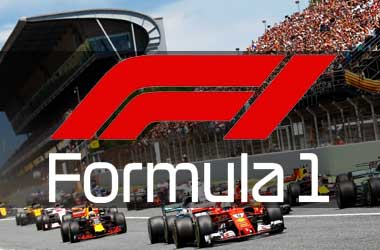 The 2020 Formula 1 Season is was set to begin on March 15 with the running of the Australian Grand Prix after a largely successful preseason for all teams involved but due to the Covid-19 crisis was eventually cancelled and season was postponed to July 5th (more details below).
If what transpired last season is any indication then F1 fans are in line for an another exciting and unpredictable season.
The 2020 season will be the 71st running of the Formula One World Championship. There are currently 17 (originally 22 races) on the circuit this season that is set to wrap up on now on December 13 instead of November 29.
There are certain factors that we can look at to help us make some Formula 1 betting predictions, including what happened a season ago.
Let's take a quick look at the summary of the 2019 season before picking out some drivers that could contend for a championship this season.
Best Sports Betting Sites For F1 Drivers Championship 2020
Autosport
Summary of 2019 Formula 1 Season
The 2019 season was supposed to be dominated by drivers from Team Ferrari, but that is not what transpired. Team Mercedes had the much more dominant 2019 season, and they were led by Lewis Hamilton.
Hamilton blew out the rest of the competition from the start of the 2019 season until the final race at Abu Dhabi.
There were some races that other drivers were able to exert their dominance, but much of the season was spent trying to chase down Hamilton.
UPDATE: COVID-19
The COVID-19 pandemic that broke out at the beginning of the year left quite an impact on all sporting tournaments, as well as on the F1 2020 season. It ushered major changes to its schedule as well as an introduction of more than a few preventive measures the drivers, team members, fans and everyone involved in the competition need to follow.
The first and biggest change to the F1 2020 season caused by COVID-19 was the postponement of the season start, which was moved from March to Sunday, July 5, when F1 opened the season with the Austrian Grand Prix at the Red Bull Ring. The organisers also reduced the number of races held this season, which as of now stands at 17 races, instead of the initially planned 22.
List of cancelled races:
Australian Grand Prix – Albert Park Circuit, Melbourne (March 15)
Vietnamese Grand Prix – Hanoi Street Circuit, Hanoi (April 5) *
Chinese Grand Prix – Shanghai International Circuit, Shanghai (April 19)
Dutch Grand Prix – Circuit Zandvoort, Zandvoort (May 3)
Monaco Grand Prix – Circuit de Monaco, Monte Carlo (May 24)
Azerbaijan Grand Prix – Baku City Circuit, Baku (June 7)
Canadian Grand Prix – Circuit Gilles Villeneuve, Montréal (June 14)
French Grand Prix – Circuit Paul Ricard, Le Castellet (June 28)
Singapore Grand Prix – Marina Bay Street Circuit, Singapore (September 20)
Japanese Grand Prix – Suzuka International Racing Course, Suzuka (October 11)
United States Grand Prix – Circuit of the Americas, Austin, Texas (October 25)
Mexico City Grand Prix – Autódromo Hermanos Rodríguez, Mexico City (November 1)
Brazilian Grand Prix – Autódromo José Carlos Pace, São Paulo (November 15)
* postponed, but not officially cancelled yet
The 2020 season planned to see the debut of the Vietnamese Grand Prix, as well as the return of the Dutch Grand Prix, which had been absent from the calendar since 1985, neither of which will happen this year. To fill in the gaps left behind by the cancelled races, F1 organisers announced four new races in late August, namely the Turkish Grand Prix (slated for November 15), two Bahrain races (November 29 and December 6), as well as the culminating race of the season in Abu Dhabi (December 13).
To date, F1 organisers did not allow spectators for any of the Grand Prix races, however, that is said to change starting with the Russian Grand Prix in September, followed by the Portuguese and Turkish Grand Prix who are both making plans on allowing live audience. As revealed, Sochi is expecting 30,000 people to attend the race, whereas Portimao in Portugal is planing on accepting upwards to 50,000 spectators.
2020 Formula 1 Contenders
* Odds have been provided by 888sport and are accurate as of 03/03/2020
Lewis Hamilton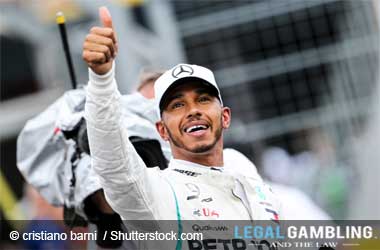 Hamilton has now won six career F1 World Championships with his victory in 2019 and he will be looking for his seventh this season.
Hamilton also set the record for points in a season last year, finishing with 413 of them.
He will definitely have a huge target on his back entering this season and a successful preseason, but he has the talent to back it up.
Odds to win: 13/25 (-192)
Max Verstappen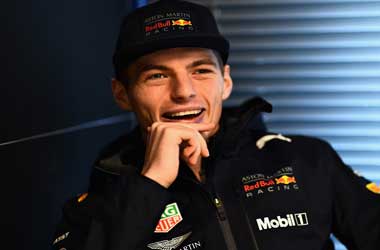 Verstappen is considered a veteran in the sport of Formula One, despite just being 22 years old.
The Dutch driver made his debut in 2015 at the ripe age of 17, but he has yet to really find success on the circuit.
Perhaps his fifth season in Formula One will be his best.
Odds to win: 9/2 (+450)
Valtteri Bottas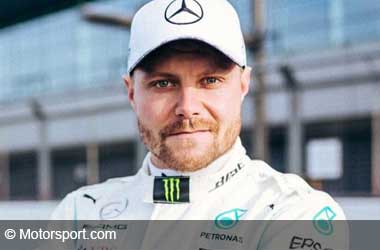 Bottas would have won the 2019 Formula One World Championship if it weren't for his teammate, Hamilton.
The 30 year old did win four races a season ago, but he tends to let his Mercedes teammate have the spotlight.
Look for Bottas to try and finish more races on top this season.
Odds to win: 5/1 (+500)
Charles Leclerc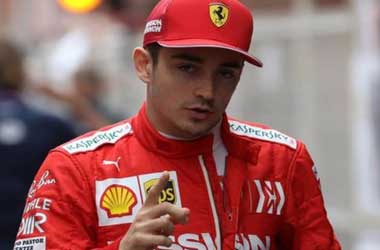 Leclerc enters the 2020 season just as he did in 2019, as the top competitor to Lewis Hamilton.
Leclerc got off to a miserable start in 2019, but ended up finishing on the podium in eight of the final 10 races.
Everyone will be searching for a driver to unseat Hamilton, and Leclerc has to be considered the best bet.
Odds to win: 13/2 (+650)
Dark Horse Pick: Carlos Sainz Jr.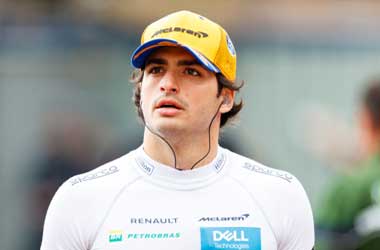 Carlos Sainz Jr. represents McLaren on the Formula One circuit, and he is definitely a name to keep an eye on. Sainz has plenty of other racing experience in his career, but hasn't really done well in Formula One.
There are plenty of other underdogs to watch out for, but Sainz feels like he could really make a run.
Odds to win: 500/1 (+50000)
Our Prediction For The Season
Don't expect the 2020 season to be as dominant for Lewis Hamilton, but he is still the driver to watch out for heading into the season. Leclerc and Bottas have both shown that they have what it takes to unseat Hamilton, but they have yet to really prove it on the track. Car issues and crashes can always play a role in how the 2020 season is going to play out, but we feel pretty confident with our pick.
Pick Lewis Hamilton at -192 to lap the field yet again and win the 2020 Formula 1 Series Championship.