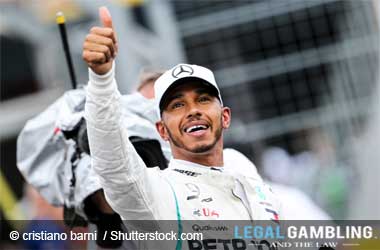 Brit Lewis Hamilton knows that he has to do really well in the remaining 6 F1 races in order to defend his F1 Championship and win this season.
Team Mercedes has dominated the F1 circuit since 2014 winning 5 consecutive F1 championships.
Lewis Hamilton won four of those for Mercedes in 2014, 2015, 2017 and 2018 with German Nico Rosberg winning in 2016. Hamilton had a good run at the start of this season and continues to hold the number one spot on the points table.
Hamilton has lost the last three F1 races as rival Ferrari has launched a stunning comeback with Charles Leclerc winning the Belgium and Italian Grand Prix's.
Sebastian Vettel secured the win for Ferrari at the Singapore Grand Prix after Team Mercedes made a blunder that prevented Hamilton from going on and securing the win.
The Inside Line
Lewis Hamilton has won 8 Grand Prix's this season and currently has 296 points with 12 podium finishes. In second place is his Mercedes teammate Valtteri Bottas who has 231 points with 11 podium finishes and 2 Grand Prix wins.
In hot pursuit is Team Ferrari as Charles Leclerc is in third place with 200 points with 2 Grand Prix wins and 6 podium finishes. Also tied in third place is Red Bull's Max Verstappen who is also on 200 points. Both Leclerc and Verstappen will be giving it their all in the remaining 6 Grand Prix's to knock both Mercedes and Hamilton from the top spot.
Hamilton admits that he will not enter the Russian Grand Prix which takes place on September 29 as the favourite and he is okay with it. There are a total of 156 points to be had during the remaining 6 Grand Prix's and Hamilton is confident that he can finish the season with enough points to win another F1 Championship.
After the Russian Grand Prix, the remaining 5 races will take place in Japan, Mexico, America, Brazil and Abu Dhabi.
Confident In Team Mercedes
Lewis Hamilton said Team Mercedes ended up losing the last 3 Grand Prix's because they were not at their one hundred percent best. However, he is confident that Team Mercedes will turn things around and get back to their winning ways.
The Brit stated that even if he ended up losing the Russian Grand Prix, he is confident that he can do enough in the remaining Grand Prix's and add another Grand Prix Championship to his decorated F1 career.