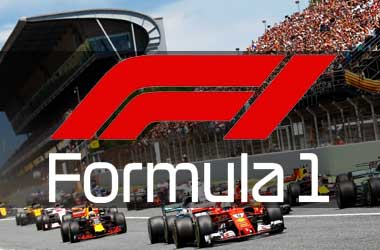 Following a historic race at hot and humid Marina Bay in Singapore, which saw Sebastian Vettel claim his first win of the season and fifth win in Singapore, the elite Formula one drivers packed their bags and headed to the airport, which will take them to Sochi, Russia for the 16th race of the season.
The 2019 Russian Grand Prix is set to take place on Sunday, September 29, with qualifiers a day prior and three practice races, two of which will take place on Friday, September 27 and the last one at noon on the day of qualifiers (September 28).
For the sixth time in history, Russian Grand Prix race will be held at Sochi Autodrom, previously known as "Sochi International Street Circuit", where the drivers will be happy to drive in slightly colder weather compared to over 30°C (86°F) they had to endure in Marina Bay.
That being said, the challenges of Sochi Autodrom will prove to be no less demanding compared to Sunday's race.
Best Sports Betting Sites For Russian GP 2019
Ahead of the eighth Russian Grand Prix, all eyes will be on Lewis Hamilton who is the most successful driver at the Russian circuit, claiming three wins so far in the last five years. He won in 2014, 2015, finished second in 2016, fourth in 2017 and won again last season, ahead of his teammate Bottas.
Will he manage to claim the top podium in Sochi for the fourth time, is yet to be seen, however, with three consecutive races without a win, the pressure is mounting on him to deliver and claim all 25 points.
Looking back at previous races, we saw Leclerc's sudden improvement, when he won both Belgian and Italian races, witnessed Vettel rising from the ashes to claim his fifth win at Marina Bay and even saw Ferrari finishing top two in high downforce track in Singapore. All things considered, it would be safe to say, that the final third of 2019 Grand Prix season seems to be on an interesting path that could make for an exciting finish of the season.
Looking at the lineup and recent results ahead of the Russian Grand Prix, it would seem like this could be anyone's race, yet there are a few drivers that stand out from the rest. So without further ado, let's look over three drivers you should watch out for, and a dark horse, who could impress and produce something on Sunday.
The Inside Line
Drivers To Watch Out For
* Odds have been provided by Intertops and are accurate as of 23/09/2019
Lewis Hamilton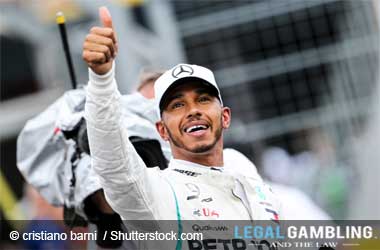 When it comes to the discussion of which driver can win in Russia, it would be silly not to at least mention the five-time World Champion Lewis Hamilton, who is not the second most successful F1 driver in history without a reason. That being said, he did not look like the dominant driver we have come accustomed to watching in the last few races.
Since his win in Hungary, Hamilton finishes second in Belgium, third in Italy and fourth in Singapore. While solid results, those are not the result you would want to see from the leader in driver's standings, however, it would be hard to underestimate Hamilton and his chances to win in Russia.
Seeing how he failed to claim 25 points in the last three races, we can expect him to arrive at Sochi hungry for a win, which will bring him closer to his sixth title. He is still the undisputed favourite to finish as the champion this season, however, seeing how his lead is slowly disappearing, Hamilton needs to get back into a winning and he knows it.
Odds to win: +175
Charles Leclerc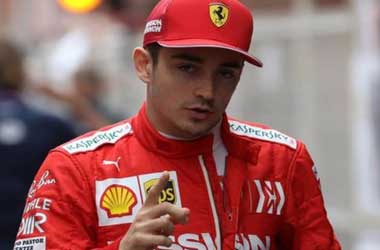 Leclerc failed to win his third consecutive race in Singapore, which is not a terrible result per se, considering he still finished second ahead of Verstappen and Hamilton, despite having raced in Marina Bay only once before.
What is even more impressive from his second-place finish is that he did in a Ferrari car. That is something almost no one expected to see happening in Marina Bay, which is a high downforce race, where Ferrari cars tend to struggle. With that in mind, it's safe to say Ferrari as a team impressed everyone with their technical development, which not only made them competitive with both Mercedes and Red Bull but ultimately resulted in Ferrari finishing ahead of their rivals.
Charles Leclerc will arrive at Sochi as the second favourite to win, which is a fair assessment if he manages to keep up the tempo and continues to perform on the same level as in the last three races. It's worth noting, this will be Leclerc's second time in his career racing at Sochi Autodrom, meaning he will not have as much experience with the track as Hamilton. That being said, the "lack of experience" did not stop him in Singapore, so we can't really count on this factor to be the decisive one this Sunday.
Odds to win: +190
Sebastian Vettel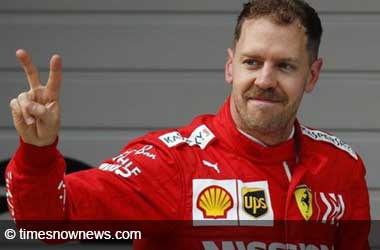 Vettel deserves all the praise for his performance this Sunday when he went against all the odds and finished first to claim his fifth win in Singapore, meaning he is now the most successful driver at Marina Bay.
What makes his win a memorable and praiseworthy one, is all the difficulties he had to deal with to finish at the top. And we are not only talking about the tough weather condition and demanding track, but most of all, the pressure that was put on Vettel, who was under a lot of criticism as of late. Vettel was pushed in an unenviable position, to say the least, ever since he was deemed to be the number two at Ferrari, where he has been playing second fiddle to the uprising young star that is Leclerc.
That being said, the four-time champion produced one of the best performances this season, and possibly one of the best in his career, which is a huge morale boost that will help his mental gain, as he heads into the next race.
As far as his record in Russia is concerned, Vettel finished on the podium in three out of his last four races. Two runner-up finishes in 2015 and 2017 as well as a very solid third place finish last season makes him one of the favourites to claim his second win of the season.
Odds to win: +250
Dark Horse: Max Verstappen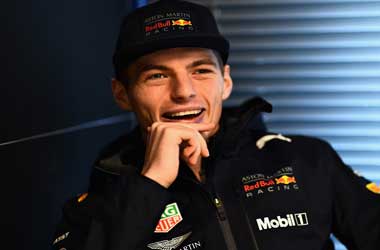 Max Verstappen finished third in Singapore, which was his first podium since his runner-up finish in Hungary. Overall, Max performed very well at Marina Bay and deservingly claimed the much-needed points, which keep him in the race with Leclerc in the drivers' standings.
Ahead of the Russian Grand Prix, Verstappen and Leclerc sit tied at third place in drivers' standings, both with 200 points in hand. Meaning, we could be in for an exciting battle for the third place between them, where every point will matter. That is something Verstappen is well aware, which is why he was not satisfied with his finish in Singapore. After the race, Mad Max told the reporters "Not good enough. We came here to win and clearly didn't", indicating he won't settle for anything less than a win.
If he can arrive at Sochi with the same mentality and hunger, we can imagine seeing him finish high. And while he is only fifth favourite to win his first-ever Russian Grand Prix, doing so would be a perfect way to celebrate his 22nd birthday, a day after the race, on Monday, September 30.
Max Verstappen finished fifth in 2017 and 2018 at Sochi Autodrom, which remain his best results in Russia to date.
Odds to win: +1600
Our Prediction
As the odds suggest, this race will come down to a three-way battle between Hamilton, Leclerc and Vettel, with Bottas and Verstappen as two underdogs. Out of the three favourites, it's Leclerc who is arguably in the best form ahead of the race, Hamilton who is historically the most successful and Vettel who is entering the race with immense desire to prove his worth once more.
We have backed up Hamilton in our previous two races, and we are very tempted to do it again. He is desperate to win his sixth world title and if all the stars align, he could claim it in at the Autodromo Hermanos Rodriguez, for the third time in a row. However, for that to happen the Brit needs to win all three upcoming races (Russia, Japan, and Mexico). With his sixth title at arm's reach, we can expect Hamilton to switch up into a higher gear and put up a show.
Another bet we find to be very attractive here is Max Verstappen to finish on the podium. He has finished in top five twice in Russia, and considering his recent form and his desperate need for points, we believe Max can push for a podium here, and with odds of +300 offered on that outcome, we will gladly take the bet.