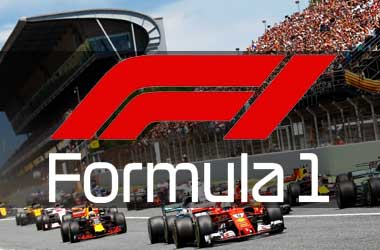 Every year, when September rolls around, the humming roars of Formula one cars move from European soil to Marina Bay Circuit in Singapore for one of the greatest and most anticipated F1 races of the year.
The 2019 Singapore Grand Prix which takes place on the iconic streets of Singapore, will kick off on Friday, September 20 with practice races, followed by qualifiers on 21st and race on Sunday, September 22. The night race will just like last year mark the 15th race of the Grand Prix calendar.
This year will also mark the 20th instalment of Singapore Grand Prix and the 12th consecutive year the race will be held at the majestic Marina Bay, which never fails to make the Grand Prix race a full-blown three-day event. This year, Marina Bay prepared a musical concerts, several activities, on top of two additional races, Porsche Carrera Cup Asia and Ferrari Challenge Asia Pacific, making it an event to remember for any motorsport enthusiasts.
While known for the spectacular show during the Grand Prix event, Marina Bay Circuit has also earned itself a name as the slowest, yet one of the most challenging circuit in Formula One.
Best Sports Betting Sites For Singapore GP 2019
The twisty circuit is known for its bumpiness, heavy braking zones, lack of daylight and humidity, which all combine to make Marina Bay Circuit one of the most demanding races for both the drivers and the cars.
The Singapore Grand Prix will always be remembered as the race which featured one of the most notorious sections of the track. The turn 10 chicane, also known as the "Singapore Sling" (and no not the drink), was known for catching many racers off guard and ending their race prematurely. Luckily for our drivers this year, that section of the track was completely removed and re-profiled in 2013.
The Inside Line
Drivers To Watch Out For
* Odds have been provided by BetOnline and are accurate as of 10/09/2019
Lewis Hamilton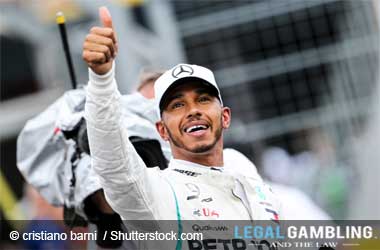 It's been over a month since Lewis Hamilton last won a race. He finished runner-up in Belgium and came third in Italy at the start of September.
Seeing how he failed to win both of the last two racers it would be easy to assume Hamilton is not in the best of shape ahead of Singapore. That being said, he is entering the Singapore Grand Prix as one of two heavy favourites to win, and for all the right reasons.
Lewis Hamilton will chase his fifth and third consecutive win in Marina Bay this weekend, which, if he manages to accomplish, would make him the most successful driver of Singaporean Grand Prix.
It goes without saying Hamilton will be eager to claim his ninth win of the season and most importantly finish above Leclerc, who he accused of reckless driving in Italy, which forced Hamilton off the track and out of the first place contention. Motivation is there, so is his ability, but can Hamilton do it for the third time in a row?
Odds to win: +120
Max Verstappen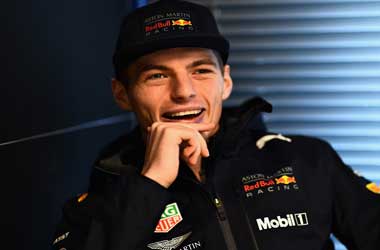 Max Verstappen is looking forward to the upcoming Singapore Grand Prix, where he will arrive as the second favourite to drive away with a win in his hands. If he manages to live up to the expectations and claim his third win of the season, he would also end his winless streak that began in Hungary, where Verstappen finished second.
While he does remain seated at the third place in the drivers' standings, the Mad Max will be put under immense pressure to perform in Singapore, or at least outperform the Leclerc, who is dangerously close to overtaking Verstappen in the standings. Seeing how only three points are separating the two drivers, it will be crucial for both Verstappen and Leclerc to be on top of their game, as any small mistake in the upcoming race can and will be costly.
That being said, Max Verstappen is rightfully one of the two favourites, considering he is expected to perform much better in Singapore compared to Monza and Spa. Last year, he finished second under the 1600 bright lights of Marina Bay Circuit, and should he perform the same way, he could easily grab a podium finish this weekend as well.
Odds to win: +175
Valtteri Bottas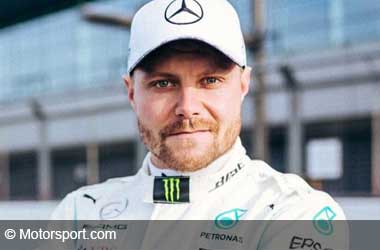 Valtteri Bottas travels to Singapore following a third place finish in Belgium and a second place finish in Italy, which were his first podium finish since Great Britain Grand Prix in mid-July.
Despite putting up solid results, there were some speculations, suggesting Bottas will be dropped by Mercedes and replaced by Esteban Ocon for the next season.
Those rumours, however, have been put to rest at the end of August, when Mercedes announced they will re-sign the Finnish driver, who will once again partner up with Hamilton for the 2020 F1 season.
As far as his results in Singapore are concerned, Bottas never won the race, but did finish third in 2017 and fourth in 2018, making us believe he does have the needed experience to push for a podium finish here.
Odds to win: +800
Dark Horse: Charles LeClerc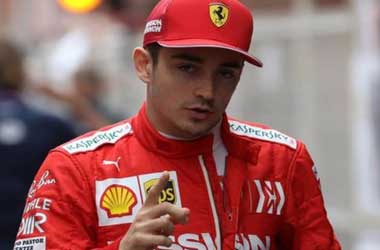 It may come off as a surprise Leclerc is the dark horse pick, considering he will arrive at Singapore looking for his third consecutive win.
That being said, Marina Bay Circuit is expected to be a tough test for Leclerc who will have to prove to the world for the third time in a row, he can compete with the top dogs of Formula One. With tough, experienced competition, however, Leclerc will have to be on top of his game to have a solid shot at claiming another podium finish.
Odds to win: +800
Our Prediction
When it comes to Marina Bay Circuit, the experience will play a huge role in which driver will have an upper hand above his opponents. For the same reason, Leclerc is not considered to be among the favourites to win, seeing how he only raced here once in his career (9th in 2018).
While experience is the key, we must agree with Max Verstappen who revealed in his interview, qualifying is the most important thing at Marina Bay Circuit. Overtaking on the narrow, twisty track is very tricky, meaning that earning a strong pole position can win or lose you the race.
All things considered, this could be an open race, and we could see anyone come out on top. But when it comes to picking out a winner, we have to side with the experienced Lewis Hamilton and his Mercedes once more. While he failed to finish above Leclerc in Italy, there is still no ignoring the fact Hamilton won three out of his last five trips to Singapore and we do believe he can do so again this Sunday.