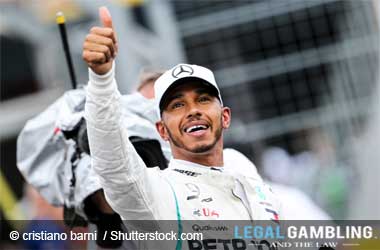 Formula 1 (F1) racing has concluded the first day of its preseason testing in Spain. This is when F1 teams unveil their season's new vehicles and Mercedes star driver Lewis Hamilton rose above the pack by edging all other drivers which thrilled his fans as they are excited as always to see the British champ compete in the upcoming season.
Hamilton and Mercedes teammate Valtteri Bottas ended the first day in first and second position at the Circuit de Catalunya-Barcelona. Hamilton finished 0.337 quicker than Bottas, who in turn edged Sergio Perez of Racing Point by 0.062 seconds.
Hamilton set his time on the hard compound of tire, while Bottas and Perez set theirs on medium.
Max Verstappen of Red Bull—who had two meaningless spins at Turn 13—garnered the fourth fastest time during the day. Next to Verstappen was Alpha Tauri's Daniil Kvyat, then McLaren's Carlos Sainz.
Autosport
Verstappen minimised the spins, explaining them away by saying that he was simply trying to test the limits of his new car. The car sustained no damage due to the spins. Overall, Verstappen reported that he felt good about the new car, particularly its engine, which he identified as the key component to what he hopes to be a successful driving season ahead.
Ferrari had an uneventful preseason testing on the first day; after four-time Sebastian Vettel decided to skip driving as he wasn't feeling too good. He took part in an official F1 photo with other drivers before immediately heading home to rest—his teammate Charles LeClerc took over the wheel and ended a disappointing 11th for the day.
Williams Ready to Make a Comeback
Williams is starting to gain steam right as the season is set to kick off, as they attempt to improve on their dismal performance last season, where their car was 1.5 seconds slower than the second slowest. Williams' preseason showed evidence that they will be performing better this season. Last preseason, Williams was unable to present a car in the first two and half days of testing.
Three final cars were showcased during the day without an official launch: the Racing Point, Alfa Romeo, and Haas. Racing Point has a deal with Mercedes to purchase their suspension, gearbox, and engine, as well as use their windtunnel, which is why Racing Point's car is highly similar to last year's world champion car.
Rounding out the rest of the top 8 times are: Renault's Daniel Ricciardo and Esteban Ocan, Williams' George Russel and Racing Point's Lance Stroll.
Don't forget to keep an eye on our betting opportunities ahead of the new season, where will be breaking down who we think can challenge Lewis Hamilton for his crown.