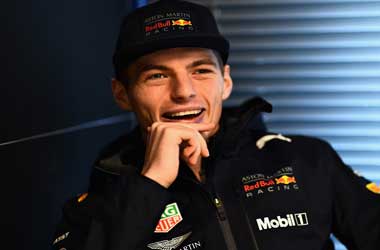 The 2020 Formula One pre-season is yet to commence but Red Bull has already secured the services of its star driver Max Verstappen. The company confirmed that it is extending his original contract—slated to end after this season for three more years. Red Bull have now signed Verstappen till the end of the 2023 season. Verstappen will commence his eighth season with Red Bull in 2023 and shows his commitment to the team that paved the way for his career in Formula 1.
This announcement follows Ferrari's announcement in December of re-signing Charles Leclerc until the 2024 season. Verstappen and Leclerc have been seen as two of the most promising drivers of F1's younger class. Their respective long-term contracts will see both of these top drivers competing against each other.
Christian Horner, the Red Bull Team Principal, affirmed the significance of Verstappen's contract extension to the team's future prospects. According to Horner, the forthcoming regulation changes in 2021 present a number of hurdles for teams. By ensuring as much continuity in the team as possible, Horner believes that Red Bull will be better able to ensure a smooth transition between regulatory regimes.
Autosport
According to Verstappen, his continued partnership with Red Bull is a sign of both parties' confidence in each other as they try to win a world championship. Red Bull has made serious strides in its pursuit of an F1 championship, partnering with Honda and making advancements in their team cars' performance in the last 12 months together, which Verstappen specifically identified as one of the factors that led to his decision.
The partnership between Red Bull, Verstappen, and Honda resulted in a resounding success last season. Verstappen attained his two first poles as well as three victories, garnering him a career-high third-place finish in the drivers' standings. Since his joining of Red Bull in 2016, Verstappen has had 79 starts, 8 wins, and 31 podiums to his name.
2020 Driver Market Still Strong
This year's market for F1 drivers had a number of exciting names on the rolls and Verstappen was one of the biggest names on the list.
His acceptance of Red Bull's contract extension means that the rumors of his transfer to teams such as Ferrari and Mercedes will be just rumours. Despite Verstappen being taken off the list, the 2020 driver market is still an exciting one, as the existing contracts of Valtteri Bottas, Lewis Hamilton, and Sebastian Vettel are all ending after this season.