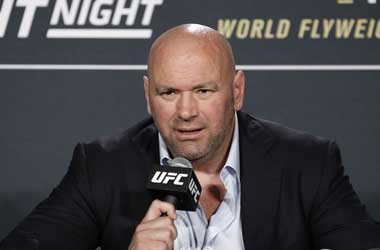 UFC superstar Conor McGregor has not stepped into the Octagon in 2017 and probably never will again. McGregor is the current UFC lightweight champion and hasn't defended his strap after beating Eddie Alvarez at UFC2015 in November 2016.
Manny Pacquiao has created a stir in both the boxing and MMA community after reports emerged that his management had started discussions with McGregor's team of a possible boxing match in April 2018.
There have been a number of boxers who have expressed interest in a boxing match with McGregor including Paulie Malignaggi and Oscar De La Hoya.
McGregor hasn't expressed any interest to fight anyone in the boxing ring after his 10th round loss to Floyd Mayweather in August. However, a boxing match with Pacquiao has the potential of generating millions of dollars in revenue for both fighters as Pacquiao is still one of the biggest boxing stars in the world.
Complex News
UFC President Dana White was recently asked about the reported Pacquiao vs. McGregor fight. White wasn't very impressed to see that his biggest star was still entertaining thoughts of boxing and emphasized that McGregor was under contract with the UFC and could not box without getting the permission of the UFC. White said that if Pacquiao decided to go ahead with the fight, he would file a lawsuit against Pacquiao and his management.
What's interesting to note is that Dana White made no remarks about taking action against his own prize fighter. The UFC has handled Conor McGregor with kids gloves during the last 12 months and bowed to his every need using the argument that McGregor has done a lot of things to build the company.
McGregor has not defended his UFC lightweight championship for over a year and the UFC has allowed him to get away with it. White has made it clear that the next time McGregor fights in the Octagon, it will be against interim UFC lightweight champion Tony Ferguson. However, White has been known in the past to bow to McGregor's demands and hence the UFC middleweight unification fight is not guaranteed.
Dana White has also gone on record to say that Conor McGregor may never step into the Octagon again after receiving over $100 million for his fight with Mayweather. UFC fans will have to wait till the early part of 2018 to find out how the UFC-McGregor drama plays out and if McGregor's next fight will be in a boxing ring or in the Octagon.