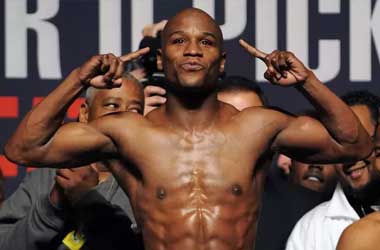 Floyd 'Money' Mayweather who is recognized by many to be the greatest boxer of this generation will make his debut into the gaming industry with the launch of a new social casino adventure mobile game titled WildPoker.
ONE Entertainment announced this week that Mayweather is starring in a new mobile game created jointly by social casino games developer Playtrex and mobile games publisher Hero Digital Entertainment. WildPoker is now available for download for iOS and Android devices via the App Store and Google Play.
This new social casino game is basically a Texas Hold'em poker game with a power-up twist. The player can choose to play from different poker Champs and each of these Champs have a special power-up that can be used to gain an advantage during the game. The poker Champs in the game are represented by dressed-up animal characters, whose power-ups are inspired mainly from their animal instincts.
Wild Poker
An example is the shark character's ability to use his sharp sense to detect the competitor's anxiety levels, or the giraffe's ability to use its elongated neck to take a peek at the opponent's cards. True to the spirit of the adventure genre, more characters will be unlockable as the player progresses through the game.
For Playtrex CEO Daniel Kashmir, WildPoker and all other games under the Playtrex brand looks to evolve the social casino genre of gaming to become more fun and appealing to all kinds of players. Overall, the game mixes social poker with adventure, strategy and beautiful graphics.
Floyd will be a central character in the game since players can opt to play as his character or try and defeat him at the table. He will also be appearing throughout the gameplay, offering missions, challenges, and a variety of offers and bonuses.
In a statement, Mayweather said,
As soon as I saw Wild Poker, I knew I wanted to become part of it…It's a cutting edge game, this is that next thing, and like everything I put my name on, Wild Poker is the best ever
Apart from his worldwide fame as a boxer, Mayweather is known for his fondness for gambling and sports-betting. In fact, Mayweather made the headlines recently for his aggressive betting. Mayweather showed off over $100,000 in jackpot winnings from a video poker machine in September.
His Twitter feed is also colored with his various betting tickets. In an interview in 2011, he confirmed that he gambles everyday. His favorite bets are basketball games, winning him tens of thousands of dollars on NBA events. It was reported recently that he even tried placing a multi-million dollar bet on himself during his fight against Conor McGregor.