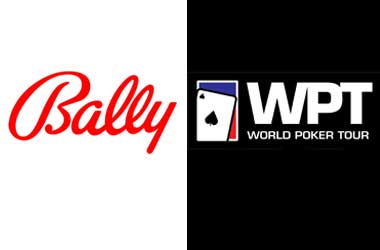 Back in January 2021, it was announced that Element Partners, LLC was in the process of acquiring the World Poker Tour (WPT) for $78 million. That deal has now been dropped after Bally's Corporation made a last-minute, more lucrative bid.
Bally's made the offer on March 5, proposing to buy the WPT for $90 million. The brand's current owner Allied Entertainment just couldn't say no to the "superior proposal", resulting in the termination of its previous deal with Element. Allied announced the new development on March 16.
The ball is now in Element's court to come up with a better offer if it wants to push through with its acquisition plans. The company has until 17:00 PT on March 19 to make a decision.
As far as money is concerned, Element can very much launch a higher bid, considering that it has managed more than $1.2 billion in capital commitments across six investment partnerships. But Bally's is more experienced in the gaming industry than Element.
Top 10 Poker Sites
Bally's Has The Edge
Bally's Corporation, formerly Twin River Worldwide Holdings, owns and operates 12 casino racetrack properties in New Jersey, Delaware, Colorado, Louisiana, Missouri, Mississippi and Rhode Island. It acquired the rights to the Bally's casino trademark in 2020.
On the contrary, Element is more focused on investing in major industrial markets, such as manufacturing, food, energy, and transportation.
With Bally's background in gaming, there is no doubt that the company has the upper hand to allow the WPT to gain more growth in the poker market.
Bally's presence in multiple states provides a great opportunity for the tour to expand in the US. The WPT will also be able to obtain online gaming licenses through Bally's land-based properties. The $20 million difference in the amounts of the bid is also a major factor.
Bally's offer included Allied Esports in its initial offer worth a total of $100 million, but the company eventually decided to just acquire the WPT.
While Allied Entertainment accepted Bally's offer, both companies have yet to enter into a definitive agreement, as indicated in Allied's recent presser. Element can still make a counter offer, but given Bally's obvious edge, Allied could eventually hand over WPT ownership to the gaming company.
WPT's Past Owners
Over the years, the WPT has entered into multiple partnership and acquisition deals. It was sold to PartyGaming in 2009 for $12.3 million, and was later acquired by Ourgame International Holdings Ltd in 2015 for $35 million.
In 2019, Black Ridge Acquisition Corporation, owned by WPT co-founder Lyle Berman, purchased both the WPT and Allied Esports Entertainment for $150 million. Black Ridge later changed its name to Allied Esports Entertainment, Inc.