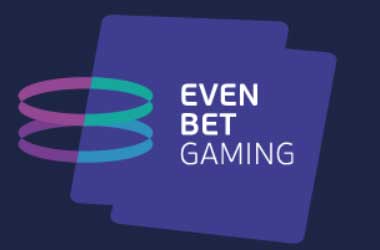 Online poker enjoyed massive success in 2020, being one of the few industries that managed to flourish in the middle of the pandemic. With land-based casinos and poker rooms essentially closed for most parts of the year, players shifted to the virtual felts to continue playing.
This resulted in a massive surge in online traffic which translated to record revenues for operators and other companies supporting online platforms. EvenBet Gaming is one company that is looking to take advantage of the online poker boom and has big plans for 2021.
Dmitry Starostenkov, CEO of EvenBet Gaming, said online poker might not grow at the same levels as 2020, but the months ahead will still be bright for the industry, considering the significant regulatory developments in certain jurisdictions as well as new markets coming into play, not to mention the fact that online activity still remains high even with the easing of restrictions.
EvenBet Gaming
EvenBet Gaming provides customized software solutions for poker rooms across the globe. The company has helped launch over 100 poker rooms in 38 countries, with more than 5 million users playing on its servers. In 2020, the company saw its revenue surge by more than 200% year-on-year, mainly driven by the stream of customers who turned online following the closure of the live events scene.
Starostenkov is confident the company will continue to enjoy massive growth this year as they seek to accomplish more goals, including expanding their reach internationally.
Starostenkov credits much of the company's success to their flexible approach and unwavering commitment to improve their products. In fact, one of their latest offerings is giving their partners the option to incorporate customizations to their poker rooms according to the specific user base. This enables them to come up with more personalized games for their customers.
Future Plans
EvenBet will continue to launch new features going forward, as the company prepares to gain foothold in emerging poker markets like Brazil, Argentina and certain Asian jurisdictions. Starostenkov said their aim for the rest of the year is to take online poker experience to a whole new level by adding a host of fresh features and functions, which will mainly focus on bringing in more social elements into the game.
Starostenkov said their efforts will concentrate on catering to the demands of the new generation of customers and mobile players, and maintaining connections in the absence of physical interaction. He went on to say that the company is also closely monitoring online poker developments in the US and will take opportunities as they come.