Legal Brazilian Online Poker Sites
We don't want to impose any of our favorites, so feel free to explore the list of the top poker sites in Brazil below. We have gathered only the sites that have met all our expectations and passed many of our strict assessment tests with the highest score.
We paid attention to available payment methods, software providers, available games, mobile platforms, and much more. Take a look and choose the one that suits you best.
Popular Pages:
Online poker, like many other online games, is a prevalent game in Brazil, so if you're looking for a way to play poker online, you have come to the right page! Settling for the first site that comes along isn't an option for many avid Brazilian poker players, and that's where we step in. This guide will introduce you to the top-rated poker sites available to Brazilian players. You will learn where to find the most popular poker games and which features to have in mind when choosing an online poker platform.
Fasten your seatbelts and join us on this fantastic ride to learn more!
Is Online Poker Legal in Brazil?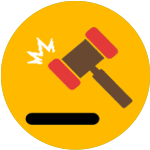 Currently, there are no laws that prohibit offshore online poker platforms in Brazil. Consequently, most Brazilian poker players join offshore platforms to enjoy a good game of poker, so there haven't been any legal problems regarding this matter. On the other hand, there are no legalized Brazilian online poker sites.
In 2018, a law was passed to legalize poker, casino and betting sites, but the government still hasn't made any decisions on this topic.
Ultimately, if you're located in Brazil, you are free to join any offshore poker site.
How We Created List of Best Brazilian Poker Sites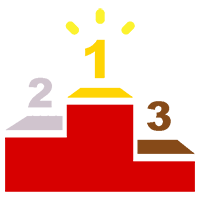 We have more than 20 years of experience under our belt, meaning that we are specially qualified to separate the top sites from the sites that do not deserve anyone's attention.
Fortunately, you won't need to go through all of the sites to find the best one for you, but simply take a look at how we created the list of the best Brazilian poker sites and keep up.
Our Experience
Separating the wheat from the chaff has become an easy task for our team of experts. Don't get us wrong, the job is demanding and lengthy, but we have enough experience to do it effortlessly. We have created a team of law enthusiasts and avid poker players with years of experience to navigate our search for the best poker sites in Brazil. Rest assured that all poker platforms have been double-checked and tested.
Ensuring Poker Sites Are Legal and Safe
We wouldn't want our readers to waste their time and money on fishy sites that are neither legalized nor safe. That's why we make it our top priority to select only the sites that have been licensed and regulated by proper gambling jurisdictions, such as the UKGC, Malta Gaming Authority, and many others.
When talking about safety and security, the poker platform must be protected by the latest technology, such as SSL encryptions and high-grade firewalls. Aside from these two protection systems, any other cutting-edge technology is a huge plus in protecting players' data and funds.
Our Criteria For Reviewing Brazilian Poker Sites
As always, legality and safety come as top priorities, but other features that we are about to mention are equally important.
As avid poker players ourselves, we know how important it is to have a selection of poker variants when joining a poker platform. Thus, we wanted to find sites that offer more poker games than merely the most popular ones, like Texas Hold'em and Omaha.
Other than that, we focused on sites that have various payment methods available to Brazilian players. Not all players rely only on credit card payments, so we broadened our search.
Furthermore, a helpful and prompt customer support service is a crucial feature. Players that find themselves confused or have any inquiries are grateful for customer support agents that will provide immediate and useful solutions.
Blacklisted Poker Sites in Brazil
Aside from listing the best poker platforms, we wanted to warn our readers about some sites that they should avoid. Unfortunately, not all poker sites are designed to meet all your needs, and some are there only to scam players out of their money. So be careful which site you're joining. Please take a look at some poker sites that we don't recommend for Brazilian players.
OddsPoker
Reports of confiscating players' bonuses
Reports of confiscating players' winnings
Unresponsive customer support service
Chico Poker Network
Scamming players out of their funds
Unpleasant customer support service
Unjust confiscation of bonus funds
Carbon Poker
Slow payments
Low traffic
High cash game rake
Poker Industry in Brazil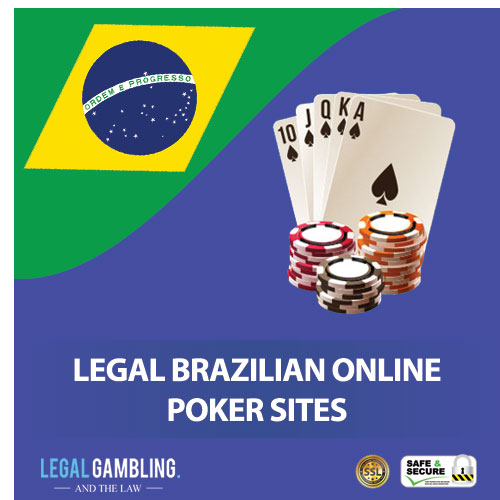 Statistics show that the online gambling industry in Brazil is worth over $265 million, and it's only expected to keep increasing in the future.
With more online poker platforms that accept Brazilian players opening worldwide, Brazilians won't stop exploring the online gambling world.
Popular Online Poker Games in Brazil
When it comes to the variety of poker games, Brazilians don't have a favorite one but they like to have their options laid out.
That's why we have managed to gather sites that offer a good selection of poker games, including variants on Texas Hold'em, Omaha and Stud, and some other less popular poker games, such as Draw poker.
Mobile Poker in Brazil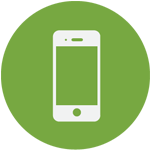 The majority of poker sites listed above are available on mobile devices, too. Sites that use the latest HTML5 technology also have a smooth mobile platform that works on smartphones and tablets. Android, iOS and Windows users will find that playing poker on these mobile platforms is an uninterrupted, hassle-free experience.
Also, some poker sites have their applications that you can download by visiting your software's app store.
Payment Methods for Poker Sites in Brazil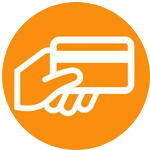 Not surprisingly, credit cards remain the most popular payment method in Brazil as well as other countries. Aside from Visa and Mastercard, Brazilians also opt for American Express and Hipercard. Making deposits by using credit cards is the most common way to join a poker site.
Equally popular are online bank transfers, and Brazilians usually opt for Itau, Banco do Brasil or Bradesco. With these payment methods, there are zero risks, and the payment confirmation often takes one day.
In addition to these two payment options, e-wallets and crypto payments are gaining in popularity in Brazil. Players that dabble in online payments and funds know how effective these payments can be.
Future of Poker in Brazil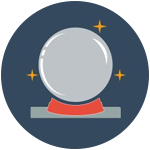 As mentioned previously, the Brazilian government is considering passing a law that legalizes gambling operators within the country. For now, there are no changes regarding this law. However, legalizing gambling could be a big step for the gambling industry and economy in the country.
On the other hand, the offshore online poker industry is expanding, and more and more Brazilian players join these websites. It's unlikely anything will change soon.
Responsible Gambling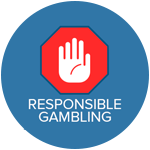 It's no news that irresponsible gambling can quickly turn into an addiction, so try to manage your finance when playing online.
If you have noticed any signs of problem gambling with yourself or one of your fellow gamblers, take time to seek help. Many online and land-based organizations offer guidance. Take a look at some of them below.
Gambling Therapy — By joining GT, you can receive many online services that will help both you and your family to tackle gambling problems.
Gamblers Anonymous — As the name suggests, you can stay anonymous and receive free advice and treatment for gambling addiction.
Final Thoughts
Hopefully, you will find the perfect site for you on our list of the top Brazilian poker sites. We have specially designed this list to fit the needs of Brazilian poker players, so you should be able to find one or more sites that meet your needs.
Take each feature we discussed into consideration and sail away on this one-of-a-kind journey. Remember to gamble responsibly, and good luck!
Frequently Asked

Questions
Can I play poker legally online in Brazil?
What is the legal gambling age in Brazil?
Are there welcome bonuses for new players on Brazilian poker platforms?
Are there rakeback bonuses?
What types of poker can I play on online poker sites in Brazil?