Legal Brazilian eSports Betting Sites
Since there aren't a lot of eSports betting sites for Brazilian players, locating a legitimate one can be a tiresome task. We don't want our readers to have negative experiences online, so we have taken it upon ourselves to find the ultimate eSports betting sites for Brazilians. We have taken everything into consideration and came up with the list you can see below.
Find a site that meets your needs and start playing today!
Popular Pages:
Although it is relatively new to the online gambling scene, eSports betting has quickly grabbed the attention of bettors everywhere. Next to online casinos, sports betting, poker rooms and bingo platforms, eSports betting sites have been making their mark in 2020.
Because it is a relatively new betting market, plenty of bettors are finding it challenging to locate established eSports betting sites. For that reason, we have decided to find the best of the best when it comes to eSports betting. If you're interested in finding out more, keep reading the article. We'll discuss our process of selection and provide you with a list of top-rated eSports betting sites for Brazilian players.
Is eSports Betting Legal in Brazil?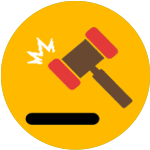 Decree 3688/41 on gambling in Brazil is still in effect, meaning that the country's gambling prohibition extends onto online gambling as well.
Since Brazilian players do not have access to Brazilian-based operators, a majority of them turn to international betting sites.
On a positive note, international betting sites do not fall under Brazilian jurisdiction. That means that players can freely visit eSports betting sites and place wagers without fear of being prosecuted by their government. Of course, players can use VPNs for safer gambling operations online if they choose to do so.
How We Selected the Best eSports Betting Sites in Brazil
We have been using an established assessment system for eSports betting sites. This system has proven itself to be extremely successful. All sites that come under our radar go through a rigorous process of testing. With the goal of gaining your trust, we want to share our selection process. Follow us and find out why LegitGambling.com is one of the most respected sources of online gambling information.
Why Should You Trust Us
We are proud to call our team an expert team in the area of online gambling. We believe our impeccable reputation and decade-long experience has brought us to this level. You can rest assured that all of our reviews and articles are objective and honest, and we regularly update our materials with new information.
If you require further convincing, you can read comments and reviews from our loyal readers to get a clearer image of what we represent.
Making Sure eSports Betting Sites Are Safe and Legal
There are a few predetermined routes we go through to establish a site's safety and legality. First, we check the betting site's licenses. If the site has been regulated by a valid gambling authority, we can proudly feature it on our website. These sites usually display their licenses proudly, so this is the easy part.
Secondly, we want to put an accent on the site's security. So, if it uses top SSL encryption systems and firewalls, we are happy to put a checkmark beside its name on our list.
Lastly, all betting sites that employ third-party auditors that check the site's gameplay fairness are top-notch in our eyes.
What We Look for in Brazilian eSports Betting Sites
Aside from the features we've mentioned above, we need to pay attention to other features that complete these betting sites. With that in mind, we note if the site includes different betting markets, payment options, dependable customer support, and other useful features. If all criteria are met according to our standards, the site is approved by our experts.
eSports Betting Industry in Brazil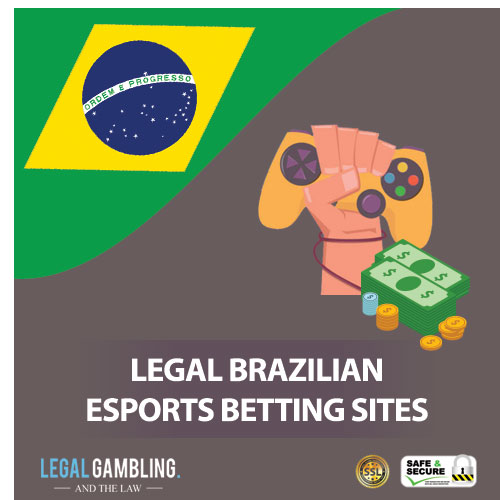 Since online gambling is prohibited, it is difficult to find any information about the eSports betting industry in Brazil.
What we do know is that the eSports industry is booming with more Brazilian bettors opting for international betting sites that focus on eSports.
Hopefully, we will see a positive change in the future of Brazilian gambling legislation.
Mobile eSports Betting in Brazil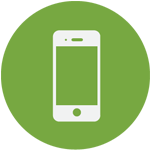 Mobile betting is taking over the world, so it's not surprising that Brazilian players prefer to place wagers on their mobile devices as well.
For that reason, all betting sites we've included on our list have compatible in-browser betting options or downloadable applications. Players can choose to join an eSports betting site on their iOS or Android device.
Popular Payment Methods on Brazilian eSports Bettors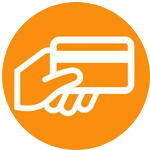 Similarly to many other countries, Brazilians opt for credit card payments (Visa, Mastercard) as these are even more secure today compared to a few years ago. Brazilians also put their trust in e-wallets.
Unfortunately, not all e-wallets are accepted in Brazil so the choices are a bit limited. Overall, cryptocurrencies (Bitcoin & Litecoin) are the safest payment method.
Responsible Gambling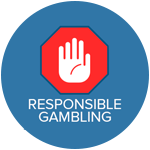 Although eSports betting is a relatively new discipline it can be just as addictive. If you feel as if you're losing control of your gambling activities, seek help. There are plenty of online organizations that provide help to gamblers worldwide, including Brazil. Take a look at some of them below.
Gamble Aware — Choose to contact professional help via live chat or phone 24/7
Gambling Therapy — Read useful articles and blog discussions about gambling addiction
Final Thoughts
Who would've guessed that eSports would become such a sought-after betting market only a few years ago? Nowadays, we have an abundance of betting options on eSports so Brazilian players can join their preferred sites and bet away. Keep to our list if you want to have a secure betting experience online.
Remember to gamble responsibly and good luck!
Frequently Asked

Questions
Is online gambling legal in Brazil?
What is the minimum online gambling age in Brazil?
Are online eSports betting sites in Brazil fair?
What games are on offer on Brazilian eSports betting sites?
Do these sites offer bonuses for Brazilian players?