Legal Brazilian Online Sports Betting Sites
We've done an in-depth analysis of all Brazilian sportsbooks and we have created the ultimate list of the best sports betting sites. Below, you can see the selection of the safest online sportsbooks that accept players from Brazil.
Take a look at what they offer, explore their platforms, and decide whether they are worth your time. What's more, we can guarantee that they are.
Popular Pages:
When we think of Brazil, we think of the fierce sports fans. Brazil is home to true soccer and horse racing lovers. Interestingly, the online gambling industry in Brazil is very restricted. In this review, we will talk about the current situation of online sportsbooks in Brazil, discuss whether they are legal or not, which ones are the safest, and what to expect in the future.
If you're on the lookout for a new and reliable sportsbook in Brazil, read our article, you might just find it!
Is Sports Betting Legal in Brazil?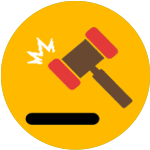 Currently, online sports betting isn't regulated in Brazil. There have been some bills that were passed to the Senate but were vetoed later. In 2018, fixed-odds sports betting was legalized, but no attempts to regulate online sports betting were made. Up to this date, there are no sports betting sites that operate from Brazil.
Only one form of betting is regulated and legalized in Brazil — horse race betting. However, players can only bet on horse races within racetracks.
At the moment, offshore sports betting sites are the most popular option for Brazilian bettors. There are over hundreds of offshore sportsbooks that accept Brazilian bettors and offer a wide range of sports to bet on.
Our Process of Selecting Top Brazilian Sportsbooks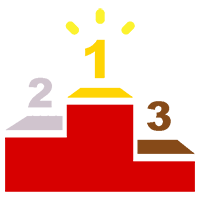 When we're doing a review of an online sportsbook, we scour every aspect of it — nothing gets past us. The first thing we always check out is the licensing and regulation info. Our list contains only sites that are licensed by reliable and trustworthy regulatory bodies, such as the UKGC and MGA.
After we confirm that the sportsbook has proper licensing, we move on to other aspects. Keep reading to find out what we focus on.
Our Experience
Nowadays, some platforms will recommend even some unreliable and unsafe online sportsbooks in order to attract new readers. But, that's not us. Our team consists of sports fanatics with over twenty years of experience. We can say that we've seen it all, both good and bad sides of the online sports betting industry.
Therefore, it's easy for us to distinguish high-quality online sportsbooks from the shady ones. We get how nerve-racking it can be to end up on a lousy sports betting platform, we've been there. That's why we want to introduce you to the crème de la crème of online sportsbooks in Brazil.
Making Sure Sportsbooks Are Safe and Legal
The easiest way to see whether an online sportsbook is legal is to look for the license number, along with the name of the regulatory body that issued it. It should be displayed and available to all visitors. In case you can't find that information, move on to another website.
In addition to the license, we look out for the security measures online sportsbooks employ. The most popular and safest one is the SSL encryption technology, which protects all your data and ensures nobody can get hold of it.
How We Review Brazilian Online Sportsbooks
Aside from the license and regulation info, which is our priority, we also inspect other sections of the sportsbook. That way, we can recommend a sports betting site that can give you the ultimate betting experience.
This includes the bonuses and promotions that are offered to players, the selection of sports they can bet on, payment options they can use to fund their account, or withdraw their winnings. Additionally, we include only the sportsbooks that are mobile-friendly and have a reliable and efficient customer support service.
Blacklisted Brazilian Sports Betting Sites
Unfortunately, not all online sportsbooks have their players' best interests at heart. There are some sites you should avoid. Since we want to provide you with the safest and best online betting sites, we want to warn you about the others you should steer clear of.
247OnlineBetting
Unlicensed
Delayed payouts
DimeLine
Withholding players' winnings
Complaints on delayed payments
Sports Betting Industry in Brazil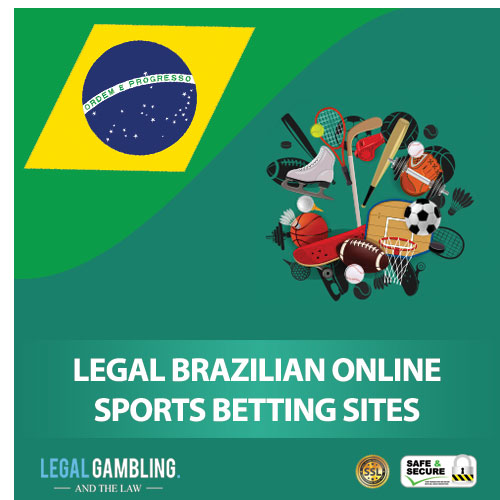 Brazilians are extremely passionate about sports. Ironically, the gambling industry in Brazil is very restrictive. Up until recently, the only legal form of sports betting was horse racing, and it was only allowed within racetracks.
In November 2018, the Brazilian government approved legislation for sports betting and was turned into law in December 2018. However, this part of the gambling industry is still in the gray area, given that the sports betting market still isn't fully regulated.
Therefore, offshore operators are free to offer their services to Brazilian players, since they don't fall under the jurisdiction of the Brazilian authorities.
Mobile Sports Betting in Brazil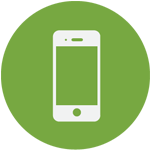 Each of the sportsbooks we listed above has a neatly designed platform that's also mobile-friendly. This means Brazilian players can easily access these sportsbooks on their mobile devices. All they need is a good Internet connection.
Some sports betting sites also have special mobile apps players can download and install on their mobile devices. In this case, players should pay attention to the compatibility of the app with the OS used on their mobile devices.
Popular Payment Methods for Brazilian Bettors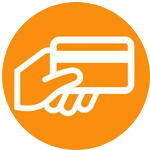 Brazilian bettors have a choice among diverse payment options, ranging from credit and debit cards to all kinds of e-wallets. Some online sportsbooks now even accept payments made in cryptocurrencies.
You should be able to find your preferred payment method. In case a sportsbook doesn't accept globally used banking options, you'd better stay away from the site. It is advisable to make payments only through a trusted payment method of your choosing.
Future of Online Sports Betting in Brazil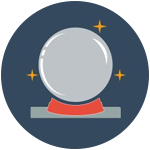 We think that the hardest part has passed — sports betting was legalized. However, we can't deny the fact that there is still a long way to go until Brazil has some online sportsbooks operating within the country.
We are certainly pleased that the online sports betting industry is evolving in Brazil, and we are sure that future online betting sites will have fantastic sports betting opportunities.
Responsible Gambling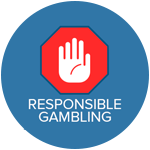 Given the fact that the Brazilian online gambling market is still unregulated, there aren't many local organizations that people with a gambling problem can turn to. Luckily, there are international organizations that offer help to the ones in need.
Here are the websites you can visit if you or someone you know has a gambling problem:
Hopefully, once the online gambling market is regulated, Brazilian players will have more options at their disposal.
Final Thoughts
In our opinion, Brazil is a country with the biggest potential to develop a successful and regulated online sports betting industry. Even though the works are still in their early days, we can tell that online sportsbooks have a bright future in Brazil. We just have to wait and see when the first sportsbooks will appear.
Frequently Asked

Questions
Are sports betting sites legal in Brazil?
How safe are Brazilian sports betting sites?
Which sports can I bet on in Brazil?
How can I create an account on a Brazilian sportsbook?
How old do I have to be to bet legally on sports in Brazil?
What are the odds like on the Brazilian sports betting sites?