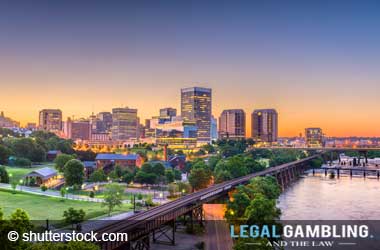 The Virginia Lottery has announced that they will be releasing the state's proposed gambling regulations during its meeting on July 15. After 60 days of deliberation, the Lottery Commission will vote on the rules. If all goes well, the Lottery will be on schedule to offer Virginia's first official legal sports bet by early 2021.
Virginia legalized sports bet in April 2020, and the law came into effect this July 1. Lottery Executive Director Kevin Hall noted that they had a lot of time to prepare for the upcoming task of deciding on gambling regulations, which should help them get closer to the finish line faster.
Hall's office released a timeline for legal sports gambling. After the July 15 meeting, there will be 30 days for local residents to comment on the rules. Then 30 days later, the rules will go to a vote.
Hall stated that it was not realistic to get sports betting up and running in 2020. The Lottery is compelled to vote on the rules by September 15. After this, there is a 90-day application period. However, Hall noted that, even if rules are agreed upon on that date, the rules will not be official until publication in the Virginia Register, which Hall estimates will take at least a month.
Hall said that, given this timeline, the Lottery will likely only be able to take in applications after October 15. The 90-day application period will then end on January 2021. Hall's estimate is that his office can start issuing licenses by late January or early February 2021.
Virginia to Make History
Virginia faces a tall task ahead. No other state without an existing casino industry, as well as a regulatory board and the needed infrastructure—has attempted to go from legal to live in so short a time period.
Hall and his office are currently working on regulations for sports betting, on top of drafting rules for in-person casinos. As of now, five casinos are already approved for building by local lawmakers.
The law also gives professional sports venues that have a headquarters, training centers, or stadiums within the state the option to take sports bets. Currently, only two teams meet this requirement: Washington's National Football League (NFL) team, headquartered in Ashburn, and Major League Soccer's (MLS) DC United.
If Hall's timeline is proven correct, industry experts believe that Virginia would be able to take mobile or online sports bets before the 2021 Super Bowl, a major revenue stream for sportsbooks.