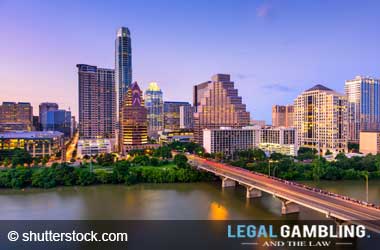 Summary
House Joint Resolution 155 and 102 were voted on.
Not enough votes were provided to move the bills out of chamber.
The state faces long odds in the Senate off seeing the proposals approved.
Texas officials are currently considering legislation that would allow sports betting and commercial casinos in the state.
The odds of the legislation passing are long, but efforts are being made. Professional sports teams and gaming companies are lobbying for change, with legislators going over the proposals with a fine-tooth comb.
The state House just recently voted on two bills and approved them, but the vote did not reach a 2/3 majority to be added to the ballot.
The Vote Falls Short in the House
With the vote, a total of 100 were needed to reach the 2/3 majority. House Joint Resolution 155 received 92 votes for the change and 51 against. The House Joint Resolution 102, a sports betting bill, received 97 votes for and 44 against. Each fell just a few votes short of moving forward.
The goal is to expand the gambling industry in the state to provide more revenues. The House votes were progress in a long process of trying to bring commercial gaming to Texas. Lt. Governor Dan Patrick has said for quite some time that there is not enough support to pass a measure and it is highly unlikely that the Senate will move forward.
Over the past few years, measures have steadily gained ground. It went from no discussions on the House and Senate floor to actual votes, so that in itself is at least a positive. We may not see the state add a provision to a voter ballot in a year or two unless the Senate is able to pull out a miracle.
Support From Sports Teams and Operators
As the lawmakers have considered casino and sports betting legislation, sports teams and casinos have lobbied for positive votes. A coalition consisting of professional sports teams in the state wants to see the sports betting measure move forward. It would mean more attendance at games and more exposure for various leagues.
On the casino side, such companies as the Las Vegas Sands have spent millions on add campaigns and lobbying efforts to bring commercial casinos to Texas. Sands wants to be first in line to gain access to casino licensing as the markets where casinos will be placed are quite large.
The legislation would allow venues in the Dallas-Fort Worth area, which includes a huge population of residents and visitors. We shall see in the coming weeks as the current session comes to a close if any progress will be made or if lawmakers will have to start over next session.