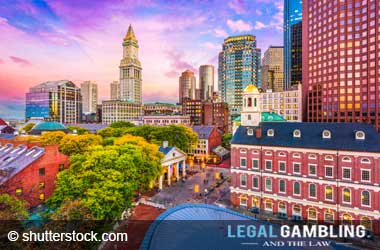 Massachusetts is working towards legalization sports betting but the process is slow when compared to some of the neighbouring states. Several states around Massachusetts, especially Rhode Island have already taken steps toward legalization.
Officials from Rhode Island are expecting $15 million in sports betting revenue to be generated in 2020.
Massachusetts does not want to fall behind and legislators have introduced a number of sports betting bills in the last few months.
The state is looking at several bills which have different views on how exactly sports betting should be regulated in the state.
One of the bills is from the state's Republican Governor Charlie Baker. His bill estimates that the state could potentially bring in around $35 million in sports betting revenue annually.
WWLP-22News
&nsbp;
The Statehouse will review a number of bills this week and will make a decision on which bill is best suited towards sports betting legalization. The joint Committee on Economic Development and Emerging Technologies will hold two hearings on the sports betting bills, starting this week.
This sports betting hearing is another step down the path of legalized gambling that the state started back in 2011. This was when Massachusetts approved a bill that allowed casino gambling in the state. Its effects are only being felt as the first Boston area resort style casino is expected to open next month.
Under Consideration
Baker's proposal 'HB 68 for sports betting legalization first came out in January 2019. The plan is to regulate and tax betting on professional sports via online sportsbooks and casinos in the state. The Massachusetts Gaming Commission will be the one in charge of licensing casino operators for on-site and online betting. Plus, it would also allow online operators to get their own license.
The application fee would be set at $100,000. There will also be a licensing fee of at least $500,000. Sports betting operators will need to renew their license every five years. The bill also looks to impose a 10 percent tax on sports wagering inside casinos. Online sports betting would have a higher tax at 12.5 percent. Daily fantasy sports will also be taxed at 12.5 percent.
The Baker bill is just one of the nine sports betting bills being considered though. The final shape of the Massachusetts sports betting bill is still up in the air though as the hearing will have testimony from invited guests and a section for public testimony.
There has been some push back on the sports betting legalization though. The Massachusetts Council on Compulsive Gambling has recommended added safeguards to be included in any law that legalizes sports betting. This includes funding for problem gambling programs and a minimum age of 21 for sports betting.